The last death of the legend: two-time Olympic champion Oleg Protopopov died at the age of 92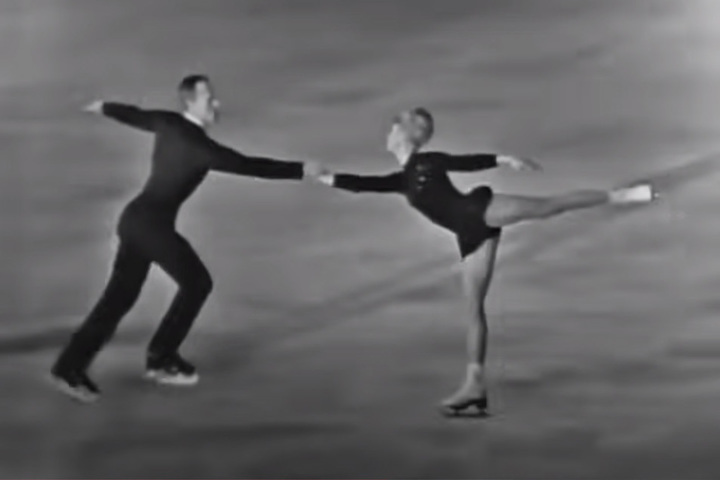 Fateful meeting
Belousova and Protopopov surprisingly found each other. In 1954, a coaching seminar was held in the spring at the then only artificial ice rink in the USSR. In addition to venerable specialists, Moscow student Lyudmila Belousova was sent to him to feed him a little from the food vouchers issued, and Leningrad sailor Oleg Protopopov, who was serving on active duty in the boatswain's crew of a division of ships under construction. They started figure skating late. Belousova - returning to Moscow from evacuation in Ulyanovsk, Protopopov - returning to Leningrad, from where his stepfather, the Silver Age poet Dmitry Censor, took him and his mother during the terrible days of the blockade.
Having already achieved his first successes and having been a participant in all-Union competitions, Oleg was drafted into the navy. He served "without fools" in Severomorsk and in Gryaznaya Bay, until his coach Ivan Bogoyavlensky achieved a transfer to Leningrad. "Serving in a boatswain's crew wasn't all that easy either, but once a week they gave me a leave of absence, and I could train," recalled Protopopov. And from the naval barracks he was sent to a seminar in Moscow, where a fateful meeting took place with Belousova, who became his partner, wife and muse.
On the way to the Olympic heights, it seemed that everything was against them. Belousova and Protopopov, even in those years, were considered old, and therefore unpromising figure skaters. The victory at the 1964 Olympics in Innsbruck became a sensation. World and European champions Marika Kilius and Hans-Jurgen Bäumler from Germany were called the undisputed favorites. On the eve of the Olympic tournament, postcards were even issued: "Kilius and Boimler are the champions of the 1964 Olympics." Only the "unpromising" Leningrad skaters became champions. The first in the history of domestic figure skating.
From sports to shows
In the next Olympic cycle, they were already trendsetters in pair skating, winning all the world, European and USSR championships. In Grenoble they became two-time champions, and the "Nocturne" program prepared for the 1968 Olympics to Chopin's music was considered a standard. As time passed, a new generation of skaters appeared on the ice with more complex jumps and lifts.
It was unthinkable for Belousova and Protopopov to admit defeat to an opponent named time. They lived in the world of figure skating and had no intention of leaving it. Only after they failed to qualify for their third Olympics did the two-time Olympic champions agree to join the Leningrad Ice Ballet.
Of the three ice troupes that existed in the Soviet Union, the Leningrad one was closest to the traditions of classical ballet. It seemed that Belousova and Protopopov would feel harmonious in it. Only if they were too artistic for sports, then in ice ballet they turned out to be too athletic. Moreover, with their fanatical devotion to their once chosen religion, they did not find understanding among the other ice ballet dancers.
In 1979, in order to prepare a solo number for a tour in Brazil, Belousova and Protopopov left for Switzerland. Before that, they sold the Volga and many valuable things. In fact, the competent authorities opened the door to the "Iron Curtain" and recently allowed the pride of Soviet sports and Soviet art to freely leave for the West.
Protopopov, not to mention Belousova, were not dissidents in the usual sense of the word. Once in the West, they did not make calls to overthrow Soviet power or withdraw troops from Afghanistan. They insisted that they were happy to have the opportunity to do what they loved: to perform in a show where they were willingly invited, with numbers that did not need to be approved by the artistic council.
Remembered, loved, invited
For many years, the two-time Olympic champions were in demand on the best ice rinks in the world. They came to their hometown for the first time after a 24-year absence at the invitation of the then Minister of Sports Vyacheslav Fetisov. An open training session was organized at Yubileiny, to which quite a large number of fans of the skaters came with books and black-and-white postcards for autographs. Leningraders remembered their idols.
Protopopov was then 70, Belousova - 67. At this very respectable age, they demonstrated impeccable gliding, and the todes they invented could safely be called a reference. The two-time Olympic champions were guests of honor at the 2005 World Championships in Moscow and the 2014 Olympics in Sochi. We met with skaters of the 21st century not only in the VIP areas, but also at the skating rink, amazing with their physical form and the still filigree purity of the execution of the elements.
Together after death
For a long time, Lyudmila and Oleg paid great attention to a healthy lifestyle and nutrition, following the recommendations from the book "Medicine of Immortality. 280 years of earthly life." They seriously assured that this would help me live to 280 and perform in shows until I was at least 150. These plans were not destined to come true. Six years ago, Belousova died from cancer, and the last years without a wife, partner and muse became the most difficult test for Protopopov.
He tried to ride alone, tried to find the meaning of life in digitizing recordings of his programs, paying for this work from his own savings. Swiss social services offered to move from the house, which was undergoing major renovations, to another apartment or a shelter for singles. Only Protopopov did not want to leave the house, where the urn containing Belousova's ashes was now the owner.
He died on October 31st. He left quietly, in his sleep.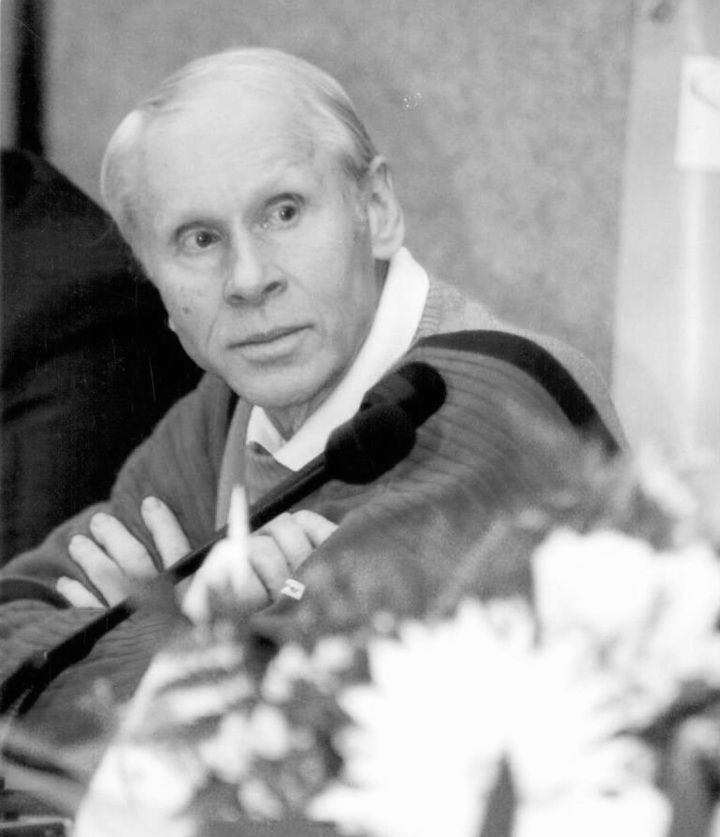 I wanted to be buried in St. Petersburg
...Arriving in the Northern capital, the two-time Olympic champions first went to the Literary Bridge of the Volkovsky cemetery, where Protopopov's mother and stepfather were buried. And every time they said that they themselves would like to find their last refuge in this graveyard.
"I know for sure that the will indicated that they should be cremated and buried in St. Petersburg," — two-time Olympic hockey champion and family friend Vyacheslav Fetisov recently told the Match TV channel.
Only the Olympic champions, whose brainchild was only Todes, had no relatives left who could help carry out this will. Now Vyacheslav Fetisov is struggling with options for solving a difficult problem.
"Perhaps it will work through our embassy in Switzerland. I'm looking for ways to influence all this. As soon as possible, I will provide assistance with the funeral in St. Petersburg, of course. Now I still don't understand where, what and how to look. Especially in this situation, the international situation complicates everything," - says the legendary hockey player.
According to the honored coach of the USSR Tatyana Tarasova, the burial of two Olympic champions in St. Petersburg is a matter of national importance.
"Lord, people wanted to be buried in St. Petersburg. Of course, the authorities should help. And not even to help, but to do it," - Match TV quotes Tarasova as saying.
Are the authorities of St. Petersburg and the leadership of the Russian Figure Skating Federation ready to share the difficult troubles with Fetisov? Our country's first Olympic champions deserved to have their last wishes fulfilled.