"Probably burned out": SKIF coach about a devastating defeat in Chekhov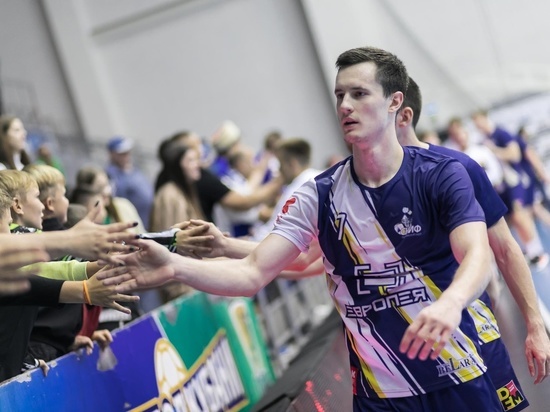 SKIF handball players suffered the biggest defeat of the season. In the away game with the permanent champions of Russia "Chekhov Bears" Krasnodar conceded 26:43. After the match, the coaches and team players gave their comments.
- The result is on the scoreboard, we completely failed in defense, conceded 43 goals, - said the head coach of SKIF Dmitry Karlov. - The central defenders did not play, although at the match review it was discussed that they should have acted tougher. It is difficult to answer why it did not work out. We were determined to play well. Probably burned out.
The main scorer of SKIF and the entire Superleague is left welterweight Savely Shalabanov scored 7 goals, which were still not enough to resist the opponent.
- We didn't have a very successful match, to put it mildly. We will analyze the mistakes already at home and draw conclusions. I can't say that they stopped playing, but due to certain mistakes, they simply simply couldn't defend in defense. Ahead, they tried to play their chances to the right, but the score on the scoreboard was from our careless play in defense.
Chekhov Bears Head Coach Vladimir Maksimov praised his wards in the first place for their actions in defense.
- We played confidently in defense, we trained it well before the match. Krasnodar didn't manage to beat us one-on-one, and then they couldn't adjust to have a more collective game, not an individual one. When you concede and cannot score, morale weakens, and then such scores are obtained. Plus, even despite the big difference in the score, our guys tried to play professionally both in defense and attack.
After the match, the SKIF players recorded a video message to their fans.
- Dear fans, thank you for your support. Despite unsuccessful matches, you always stay with us. There are important games ahead and we count on your support.
In the next round, on February 9, Krasnodar will play with one of the outsiders of the Superleague, Dynamo-Sungul from the Chelyabinsk region.