MTS transferred its services to a single development platform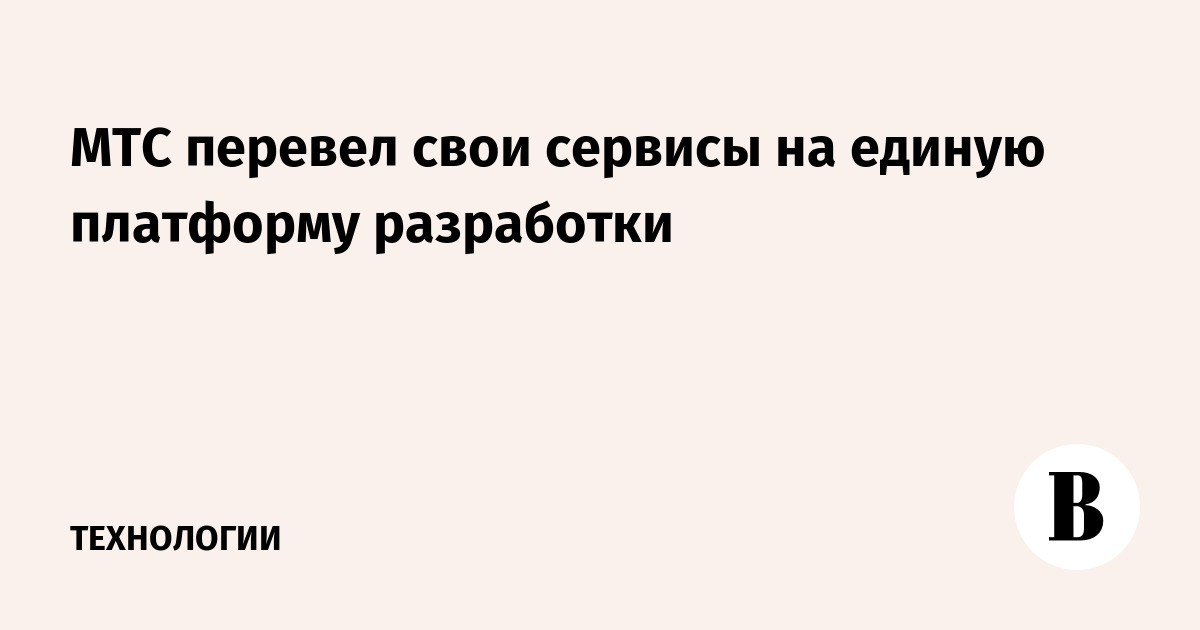 Operator MTS transferred its largest online services, including the KION online cinema, the My MTS mobile application and the MTS Travel travel service, to a single technological development platform. A representative of the company told Vedomosti about this. Such a single IT solution, according to him, will reduce development costs and thus save more than 1 billion rubles. until the end of 2022, and in 2023 it will bring the company up to 10 billion rubles.
We are talking about a platform that unifies the development process, production process management, testing, integration of various operator solutions, an MTS representative explained. In addition, the platform allows building recommendation systems, recognition and bio-identification systems, and analyzing user behavior based on data in various services, he specified.
In the future, the operator plans to bring the solution to the market and sell it as a service for other companies. Partners will be able to connect to the platform via an API, allowing them to use tools to build seamless payments.
"In the future, The Platform may become a scalable product for the external market, but initially we plan to develop it within the company," said Pavel Voronin, First Vice President for Technology at MTS. Now the company is "in an advanced stage of negotiations on the use of The Platform in a number of external companies, including Medsi," the representative of the operator added.
Among such solutions is Platform V from Sberbank, a representative gave an analogy MTS. Platform V components are used, in particular, in the Gostech platform, which integrates disparate government information systems used by departments. But the solution from Sberbank is positioned as a cloud platform for developing business applications, while the functionality of The Platform from MTS is much wider, the representative of the operator emphasized.
Subscribe on "Vedomosti" in Telegram and stay up to date with the main news of the economy and business