Killer Sasha Soldier admitted what he regrets most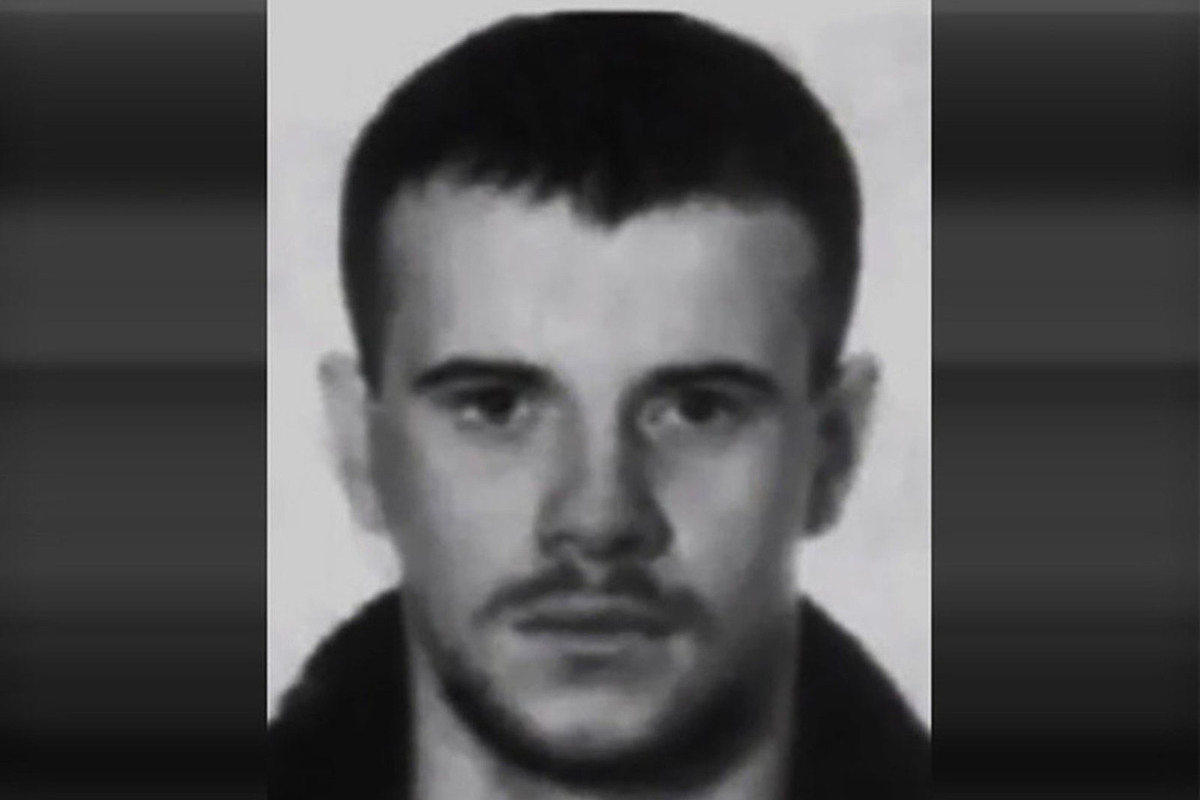 Ignatov was in contact with the killer during the investigation and can tell a lot about his character and habits.
- Did you communicate with Pustovalov after his arrest?
- I talked when he was already sitting. We talked a lot, by the way, he is an interesting conversationalist. Some of his stories and opinions were interesting to me. An intelligent person, comprehensively developed, literate, well-read, thought philosophically, and dug deeply.
Do you know what Pustovalov regretted most in our conversations? That at one time he didn't end up on the other side - he didn't go to work in the police. In those heady years, everything was decided by chance. It could also turn out that after serving in the army he would get a job in the police special forces, catching criminals. They said that they didn't take him because of the lack of higher education, all this is nonsense, they took him to the same riot police without education, but it didn't work out. Fate!
- The question immediately arises - two dozen proven murders, why didn't he receive a life sentence?
- Everything is very simple. From the first day, he actively cooperated with the investigation, gave important testimony, and provided prompt assistance. For sincere repentance, he was imprisoned for 24 years. Almost a year to complete a murder.
- So the "repent and lose your sentence" scheme works?
- In the case of a member of an organized criminal group who may be useful to the investigation, it certainly works. Perhaps if we were talking about a maniac, the conversation would be different. The serial is much more dangerous to society than the same Sasha the Soldier, who followed orders.
- Was he the leader of the Orekhovskys or an ordinary killer?
- He was an active member of the group. He was entrusted with quite specific tasks. He was an excellent shot, had a heightened sense of self-preservation, and knew how to analyze what was happening. At the same time, he was capable of a completely daring crime such as a triple murder in the city center.
- Why did he shoot so well?
- Served in the army in a special unit of combat swimmers. The Marines have very seriously developed fire training. When Sasha Soldat joined the ranks of the Orekhov group, he had opportunities to improve his shooting skills; the Orekhov gang had a lot of weapons.
- What place did the Orekhovskys occupy in the ranking of gangster organized crime groups?
- The group was one of the main ones in Moscow. Especially when Sylvester, Sergei Ivanovich Timofeev, its founder, was still alive. The backbone was made up of young athletes, they boldly declared themselves, they were taken into account and preferred to negotiate rather than fight. There were no criminals among them; this was a new trend at that time, for which the thieves' authorities meant nothing at all. The Orekhovskys did not bow to anyone and understood only physical strength.
- "What is the truth, brother? The truth is in power" - if we reinterpret the famous phrase from "Brother-2"?
- Yes, although the Orekhovskys posed a threat to many, many collaborated with them, the same Solntsevo, Izmailovskys. Basically, they fought against ethnic organized crime, primarily Caucasian. Before the murder of Sylvester, his brigade consisted of about 50-60 active participants.
- In detective stories of the nineties, it was often said that a killer is a dangerous profession, as soon as he is eliminated by his customers or even his own. Nevertheless, Sasha the Soldier outlived everyone.
- Pustovalov was not a full-time killer of the group - he participated in negotiations and went to shootouts. But the easiest thing for him was to kill, so he killed. For him, taking a person's life did not mean anything at all; he did not experience any moral torment or moral suffering.
- It was he who eliminated another famous killer - Alexander Solonik, one might say, his "colleague"?
- His murder of Solonik was proven: Pustovalov told how he did it, with whom, how the four of them flew to Greece to fulfill the order of the Axis, Sergei Butorin, the new leader of the Orekhovskys, who came after the murder of Sylvester.
In the army, Osya rose to the rank of ensign, a cruel and ruthless lawless man - by the way, he is alive and well today, serving a life sentence. He officially has about forty murders on his record.
He had a good relationship with Sasha Soldat. Friendly. They did not share power. Pustovalov did not need this.
After the death of Sylvester, the group split into several parts, and Osya, removing their leaders, took everything into his own hands. He was also manically suspicious, suspecting someone of treason, he immediately signed a death warrant. So Osya saw danger in Solonika.
After the latter escaped from "Sailor's Silence" and moved to Greece, Osya wiretapped the villa where Solonik settled in order to know what to expect from him, having heard Solonik openly discussing that Osya should be "put down," he gave the order for the liquidation of Solonik himself. . Nothing personal, as they say.
- At the same time, they killed "Miss Russia-96" Svetlana Kotova, who was unlucky enough to be Solonik's mistress...
- One of the four also dealt with her as an unnecessary witness. But I can't say for sure whether it was Sasha the Soldier or his accomplices.
- They write that, unlike Solonik, who "took upon himself" all the high-profile liquidations of that time, Pustovalov told the operatives: "Whatever you prove is mine"...
- Solonik was promoted by the media and his escape from "Matrosskaya Tishina". And so, of course, Pustovalov was superior to him in all respects.
- In September, Sasha Soldier turned 50. But he spent almost half of his life behind bars. Do you think they will expect him to be released?
- Time has passed. A new generation has grown up that only heard about all these gangster wars of the 90s in passing.
By 2005, the Orekhov group was disunited and stopped its criminal activities. The first sentence to the participants was handed down in 2004, and the last one was relatively recently - in 2016. Someone was brought to trial, someone has been feeding worms for a long time, someone was lucky to get lost in the vastness of Russia... I think that none of the new generation is interested in the long-retired Sasha Soldier.
...By the way, at the exit from the colony, none of the journalists saw Alexander Pustovalov; presumably, he was transported in advance to another correctional facility in order to be released "free with a clear conscience"»without attracting press attention. He has already served his time, he has the right "to privacy."
According to the rules, Pustovalov will have to report to the police twice a month for another three years, and he was also prohibited from traveling outside of Moscow and leaving the house at night, unless it is related to work. I wonder which one?