Kaluzhanin is among the best weightlifters in Russia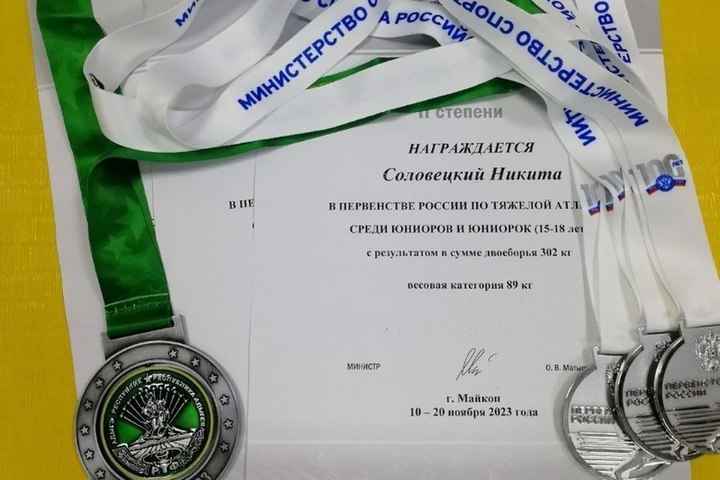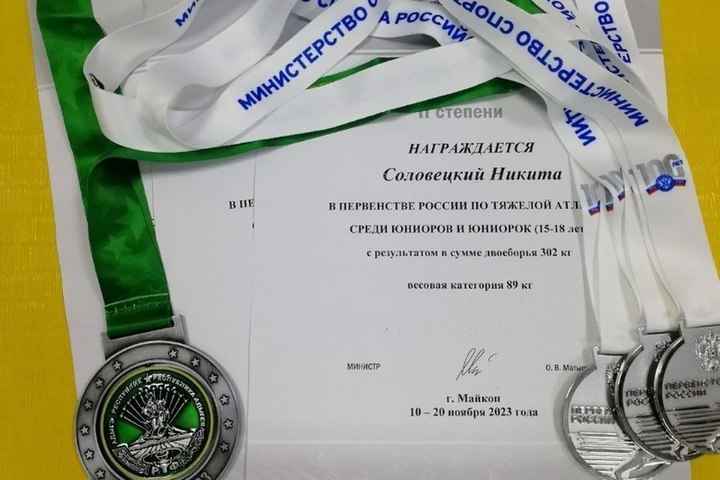 Kaluga resident Nikita Solovetsky won silver at the Russian weightlifting championship. The head of the Kaluga Ministry of Sports, Oleg Serdyukov, spoke about this on Monday, November 20.
The student of the Marshal sports school from Zhukov gained 302 kg in the double event and became the silver medalist of the national championship in the weight category up to 89 kg.
The official noted that the competition among juniors and junior girls (15-18, 19-20 years old) ended in Maykop.
"More than 550 young athletes from 56 constituent entities of the Russian Federation, as well as athletes from the Republic of Belarus, competed for victory and spots in the national team," Serdyukov noted and congratulated our athlete on second place.