Goa removed the last taboos: why locals are afraid of Russian tourists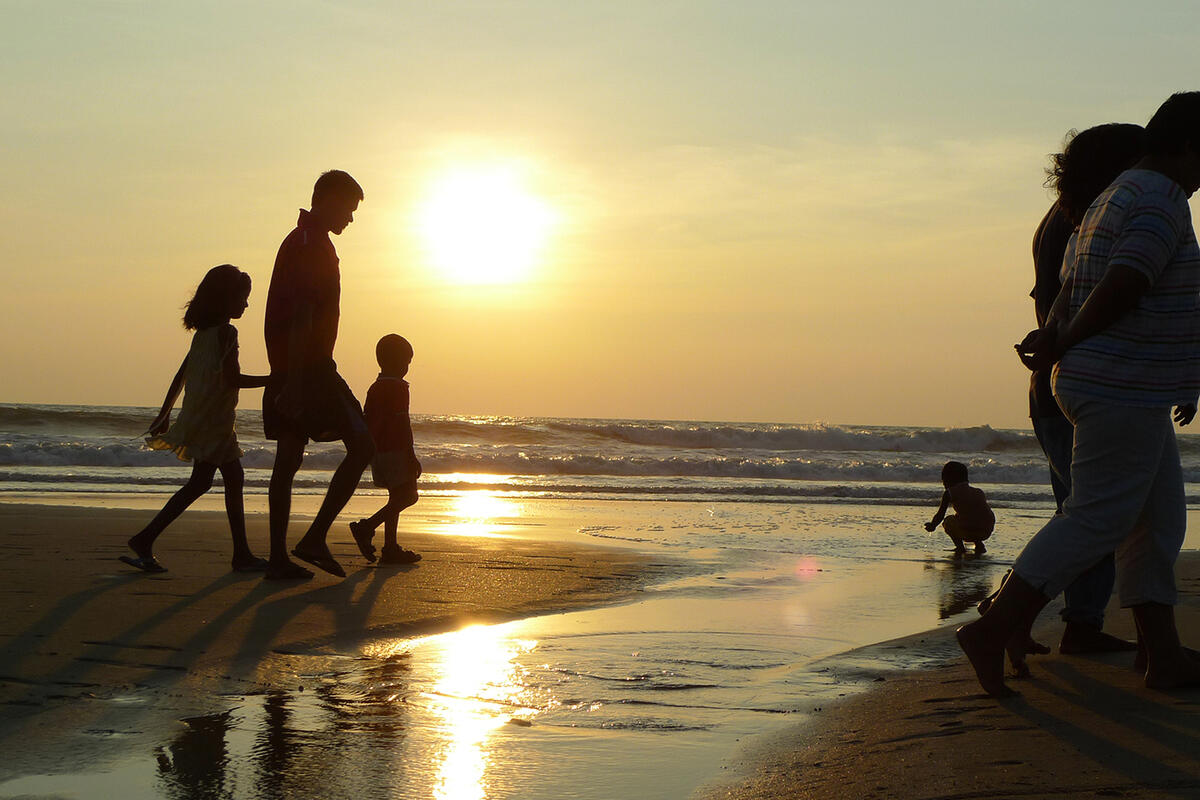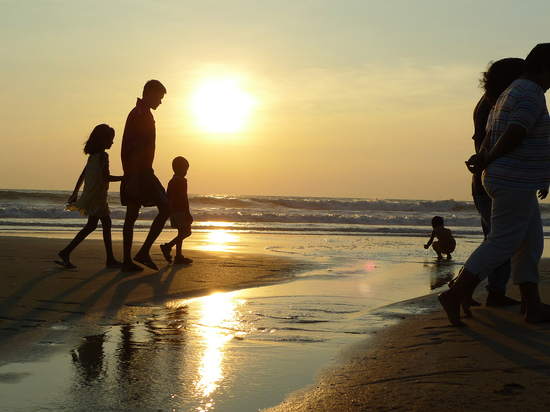 Since November 22, India has lifted the latest covid restrictions, which immediately gave its coastal state of Goa a convincing tourism victory over its closest competitors in the form of Sri Lankan and Thai resorts. Other things being equal (availability of direct flights from the Russian Federation and the warm ocean), the resort life in Goa, despite all the attempts of the state authorities to ban at least something, is much more free than in the resorts of other Buddhist countries in Southeast Asia.
We learned what the Goans, both local and Russian-speaking, are waiting for and afraid of in anticipation of the imminent mass influx of Russian tourists.
In early November, India recognized Russian vaccination certificates, and the Russian national air carrier launched direct flights to Goa from Moscow, from November 25, non-stop flights to the Indian resort from Yekaterinburg and Kazan will be added to them. But until Tuesday, November 22, when checking in for a flight, it was required to present the result of a PCR test and tinker with filling out a special "covid" questionnaire. And upon arrival on vacation in all public places, under the threat of an impressive fine, masks were required. But now all covid difficulties are behind - for tourists, but, alas, not for India itself. As of the day the restrictions were lifted, the daily incidence in India was 406 cases per day, which, of course, is not much for such a huge country, which has already lost 530,586 people since the beginning of the pandemic. But the locals, as it turns out, are afraid that a mass tourist will bring them new strains. And in some places this fear even overlaps the expected profit. For example, from Goan hoteliers and homeowners who rent apartments to European winterers.
- The state authorities have canceled the mandatory wearing of masks and tests, but left the recommendation to still check your covid status and wear masks in crowded places - in the bazaar, for example, - says the owner of a guesthouse in North Goa, whose son is in the state civil service. "Three years ago, I didn't take this very seriously, like many others. But now I have lost so many loved ones that I myself wrote to my tenants, who are going to my guest house, so that they would not come without tests. I will personally check.
- What are they?
- Well, normal people agreed. And the crazy ones said that they would rent someone else's house. But that's even better.
- You do not trust the Russians? Do you think that we do not care about our and your health?
- No, not only to Russians, but to all guests of Goa. We live here and are used to it. And for those who fly here from their cold, bustling cities, Goa immediately relaxes. People forget about caution, it's just like an infection, it spreads to all white people! How many tourists we have here are generally lost, immersed in nirvana and all that. What kind of masks are there! And, forgive me, the Russians in this sense are generally much more careless than the Europeans. Many Russians have been here throughout the pandemic, we have already developed the principles of safe coexistence with them. But now there will be such a massive influx that it's scary to think!
- I read in the Indian press that the state of Goa banned a lot of things - drinking alcohol on the beaches and in general in the fresh air, cooking on the street and selling street food. Is this all just for the increased vigilance of citizens? If you want to get drunk - stay at home?
- This is to ensure that guests at least do not become uncontrollable in public places. But this is not the first time such bans have been introduced. And, as practice shows, they are not very respected. When tourists are already here, the money they spend becomes more important to everyone. Even the police, who willingly take a "fine on the spot" without a protocol. It remains simply to appeal to the consciousness on the ground, as I did with my clients.
But it seems that not everyone is going to cry. Despite the ban on "beach parties after 22.00 with outdoor drinking", a number of Goan establishments have already announced a "Russian New Year" - with champagne, Olivier, broken Snow Maidens and dancing until the morning. Travel agencies working with Goa claim that they are distributing memos stating that the host country "really asks tourists to carefully monitor their health, if possible, still wear masks in crowded places, and in case of colds, immediately contact the hospital." But, as the Goan hotelier rightly noted, tourists who are tired of the restrictions at home and paid for the long-awaited trip to warmer climes, new warnings only irritate, because they are going "not for new difficulties, but to relax and have fun." This intention is also supported by compatriots who have been stuck in Goa since the beginning of the pandemic and now really miss the easy money brought only by "packagers" - tourists on a short-term tour package. It is they who, according to our long-steers, like to open their third eye for a week of rest, and patch up their karma, and learn tantra sex. And this season, fellow countrymen have prepared something special for them.
- We are looking forward to our tourists, - shares a guru with an Indian name and a Russian passport with a birthplace near Saratov. – I have prepared a post-pandemic retreat that is very necessary for all Russians now. "Leave yourself alone" is called, only 1000 rupees per hour (approximately 745 rubles - Auth).
- And how many hours does it take to leave yourself alone?
- That's how it goes. But this is a very important thing for health, more important than any tests and vaccinations. Look at the locals, how unflappable they are!
- Did you make them like this for a pandemic at a thousand rupees an hour?
- No, the locals know how to leave themselves alone without me. But ours is vitally necessary, from the inability to lag behind all Russian troubles from oneself.
Judging by the reaction of tourists lathered in Goa, that the Goan hotelier, that the gurus see straight to the root.
- We threw out almost 200 thousand for two, - shares a Muscovite who intends to celebrate the New Year on the ocean coast of Goa. - For Goa, this is, of course, too much, but other similar destinations are either worse or more expensive. The tours are expensive, the visa is $40, and you still have some currency with you for pocket expenses. And after such investments, we should drink masks at home?! And run to the hospital at the first sneeze? Where or for cash, or for medical insurance. There is no extra cash, and communication with our insurance companies will poison your vacation worse than covid!
Maybe in vain: according to statistics, 44,132,433 patients were cured of covid in Indian hospitals during the pandemic. Maybe we can be cured?