Volodin: cooperation with Estonia and Latvia is impossible due to the loss of their sovereignty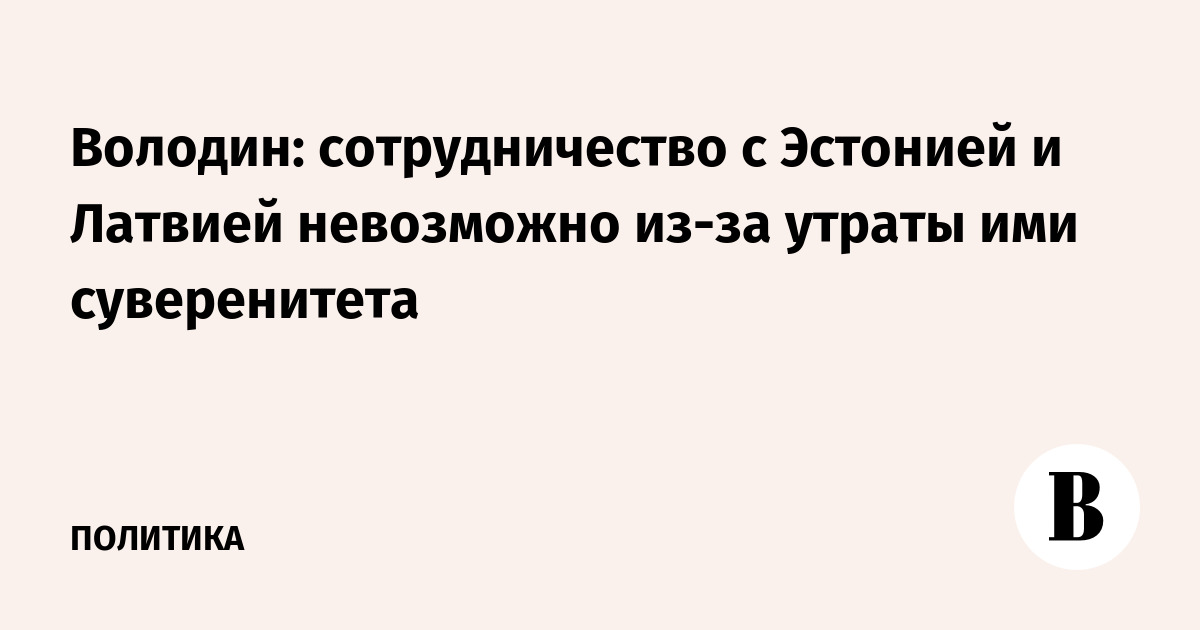 Estonia and Latvia lost their sovereignty and succeeded in Russophobia, the decision to lower the diplomatic level with these countries should have been made a long time ago. This statement was made by the speaker of the State Duma Vyacheslav Volodin.
"The decision to lower the level of diplomatic relations with Estonia and Latvia should have been taken long ago. The dead cannot die twice." wrote he is in his Telegram channel.
Volodin said that decisions for Tallinn and Riga are made in Washington and Brussels. He noted that the authorities of the countries ignore the interests of citizens, and pointed to the declining population and "worst economic results" in Europe. According to the speaker of the State Duma, Estonia and Latvia "succeeded" only in Russophobia.
23 January Ministry of Foreign Affairs of the Russian Federation called Ambassador of Estonia Margus Laidre and announced to him that the level of diplomatic representative in both countries was downgraded to charge d'affaires. The ambassador was ordered to leave Russia by 7 February. In the Russian Foreign Ministry, such decisions were explained by total Russophobia on the part of Estonia, as well as the deliberate destruction of relations with Moscow by Tallinn.
In response to the Estonian Ministry of Foreign Affairs declaredthat the Russian ambassador Vladimir Lipaev must also leave Tallinn before 7 February. As a sign of solidarity with Estonia, the diplomatic level with the Russian Federation since February 24 lower Latvia. Until that date, Russian Ambassador Mikhail Vanin must leave the country.