The turnout in the parliamentary elections in Kazakhstan by the closing of polling stations was 54%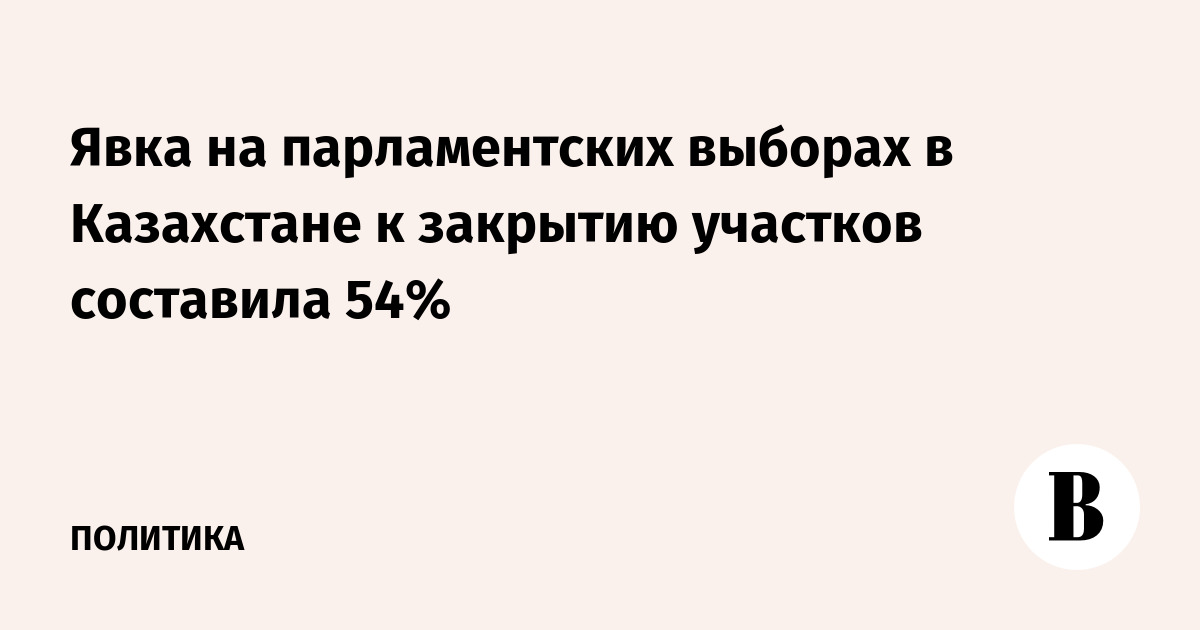 The turnout in the early elections to the lower house of parliament in Kazakhstan by the closing of polling stations was 54.09%, reported on the website of the Central Election Commission of the Republic.
"According to the data provided by the commissions of regions, cities of republican significance and the capital, as of 20:10 on March 19, 2023, ballots were received by 54.09% of the total number of citizens included in the lists," the CEC said in a statement.
A little more than 12 million voters are registered in Kazakhstan, more than 6.5 million took part in the voting. The highest turnout was recorded in the North Kazakhstan region - 65.25%, Zhambyl region - 65.21% and East Kazakhstan region - 64.15 %. The lowest is in Almaty (25.82%), Astana (42.91%) and Shymkent (45.46%).
Deputy Foreign Minister of Kazakhstan Roman Vasilenko at a briefing at the CEC informed5071 citizens of the republic voted in foreign polling stations organized abroad, which is 41.8%. In total, 77 precinct election commissions with a total number of voters of 12,016 people have been formed at foreign institutions in 62 countries.
On March 19, 2023, extraordinary elections of deputies of the Mazhilis (lower house) of the parliament and maslikhats (local representative bodies) are held in Kazakhstan. On January 19, 2023, President of Kazakhstan Kassym-Jomart Tokayev signed a decree on the dissolution of the Majilis of the Parliament of the Republic of the seventh convocation and on the early termination of the powers of maslikhats at all levels.
All seven parties registered in Kazakhstan participate in the elections - Amanat, Auyl, Respublica, the People's Party of Kazakhstan, the Kazakh Green Party "Baytak", "Ak Zhol" and the National Social Democratic Party.