The Kremlin still sees no prospects for a diplomatic settlement of the conflict in Ukraine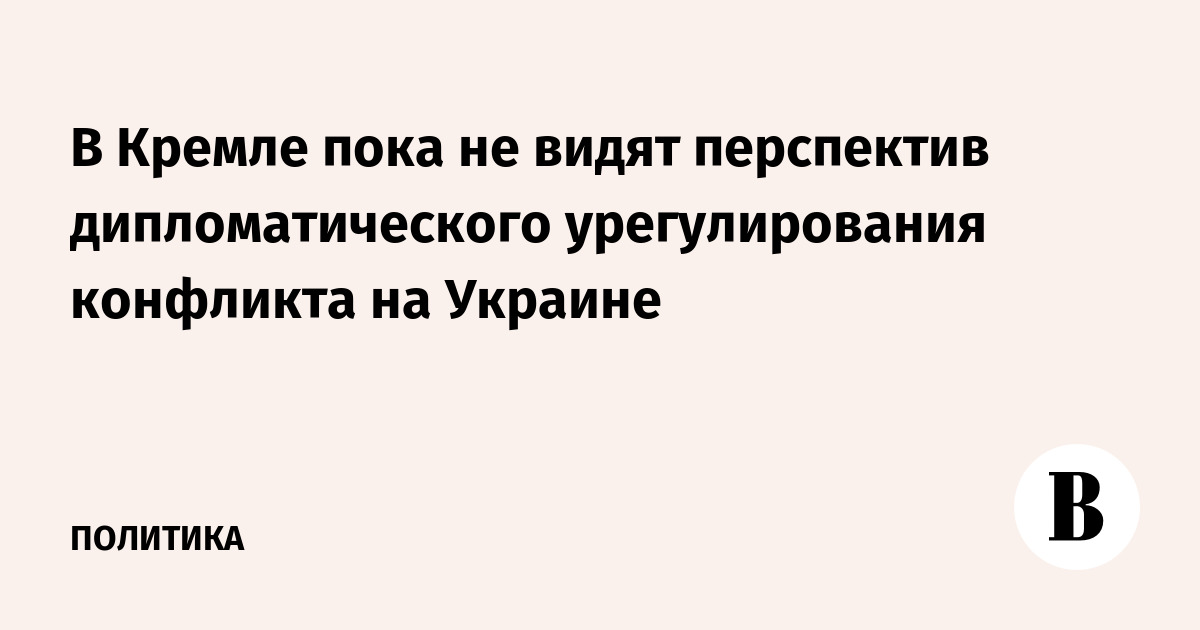 Now there are no prospects for resolving the conflict in Ukraine through diplomacy. This was stated by the press secretary of the President of the Russian Federation Dmitry Peskov.
"Now, yes, we can only state that there are currently no prospects for entering the diplomatic path," he said.
When asked by journalists about where options alternative to a military solution could come from, Peskov said that in order to answer, he would have to immerse himself in a long reflection. He suggested leaving "this bread" to political scientists.
January 23 Russian Foreign Minister Sergei Lavrov urged Ukraine to clarify its position on negotiations with Russia. He stressed that Moscow does not refuse negotiations. At the same time, the more Kyiv delays this process, "the more difficult it will be to find a solution," the minister added.
Earlier, the Kremlin repeatedly stated that there were no prospects for negotiations with Ukraine, pointing to the legislative ban Kyiv to negotiate with Russian President Vladimir Putin, as well as unwillingness follow other people's terms. January 23 Peskov explainedthat de facto "there are no conditions for such negotiations."
Russia's special operation in Ukraine began on February 24, 2022. Putin named its goals the protection of the inhabitants of Donbass, as well as the demilitarization and denazification of Ukraine. During the special operation, the LPR, DPR, Kherson and Zaporozhye regions became part of Russia.
Since the beginning of hostilities, the parties have held negotiations several times. The first three face-to-face meetings took place in Belarus in February-March, and the fourth round of the Russian-Ukrainian dialogue was held on March 29 in Istanbul. Later, the process was frozen, since Ukraine withdrew from it.