The Kremlin is not aware of Adam Kadyrov's state awards – Kommersant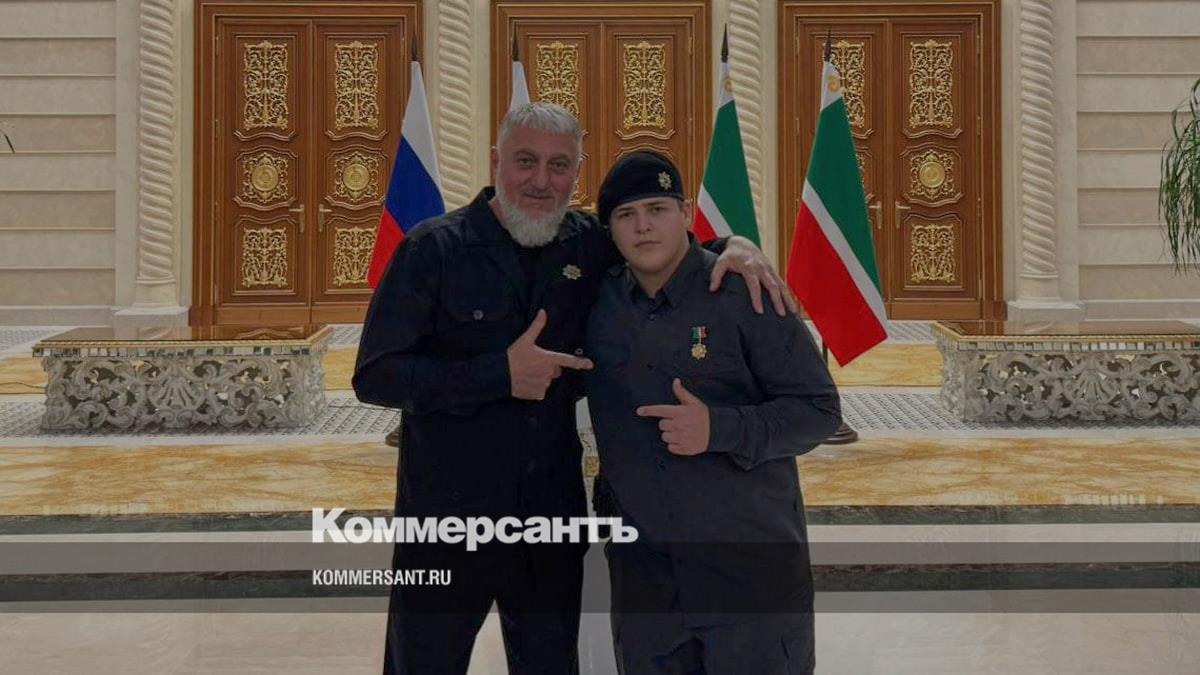 Presidential press secretary Dmitry Peskov told reporters that he has no information about the awarding of state awards to the son of the head of Chechnya, Adam Kadyrov. Journalists have calculated that Adam Kadyrov has already received nine state awards.
"I have no information that he was nominated for any state awards. "I don't know anything about this," Mr. Peskov answered when journalists asked whether the Kremlin or the president was going to reward Kadyrov's son.
The awards began after Ramzan Kadyrov published a video in which his son Adam beats 19-year-old Nikita Zhuravel. He is on trial in Chechnya for a video of the burning of the Koran. Mr. Kadyrov said he was proud of his son's actions and called him "a hero of all Muslims." On October 7, Adam Kadyrov was awarded the title of Hero of Chechnya.
Last week Adam Kadyrov received from public organizations awards "Labor Valor of Russia" and "For Contribution to the Development of the Russian Special Forces University", 1st degree. November 15 Adam Kadyrov awarded Order "For Service to the Religion of Islam", 1st degree. Previously, he had already been awarded the Order of Merit for the Karachay-Cherkess Republic, For Merit for the Ummah, For Merit for the Kabardino-Balkarian Republic and the second most important award in Tatarstan - the Order of Duslyk. On November 5, it became known that a 15-year-old boy was appointed head of the security department of the head of Chechnya.