The honor of Stavropol region will be defended at all-Russian competitions by a 16-year-old taekwondo fighter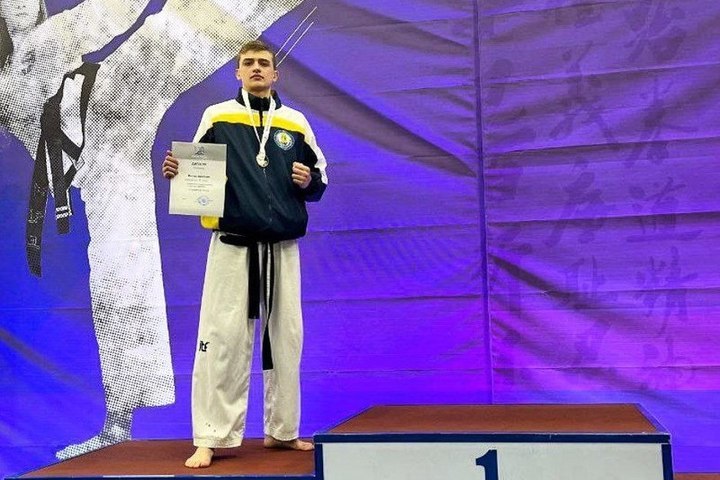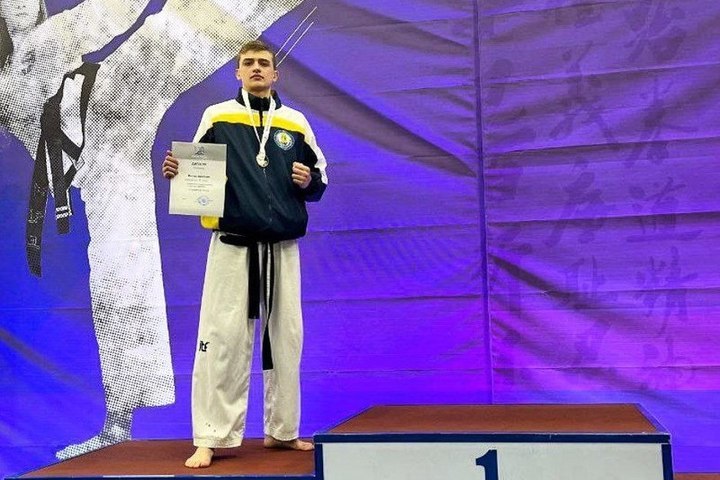 intends to defend the honor of Stavropol at the All-Russian taekwondo competitions early next year. He will go to the competition as the silver medalist of the Russian Championship in the up to 68 kg category. The 16-year-old athlete won the silver medal in early November.
The young athlete proved that three and a half years of hard training allows him not only to get a black belt, but also to get into the Russian national team. Dmitry has been training at the Tornado gym in Novopavlovsk since 2020 and immediately proved himself to be a strong and purposeful athlete. As his coach Anton Lyapunov said, Dima brought only first places to his treasury of achievements and entered the top three leaders of regional competitions.
"We try to support our athletes and do our best to ensure that not only young people, but also adults can prepare for new victories in comfortable conditions. This year we renovated the sports and recreation center in the village of Sovetskaya and the gym in the Palace of Culture of Novopavlovsk. Renovation of the entrance group of the gym at the Palace of Culture is planned for next year. We also submitted an application to the Ministry of Physical Culture and Sports of the region for the reconstruction of the football field and running tracks of the Cascade stadium in Novopavlovsk," said the head of the Kirov district Nikolai Novopashin.
Meanwhile, 12 sports facilities are planned to be put into operation in the Stavropol region this year.