Russian Unity Day celebrated in Moscow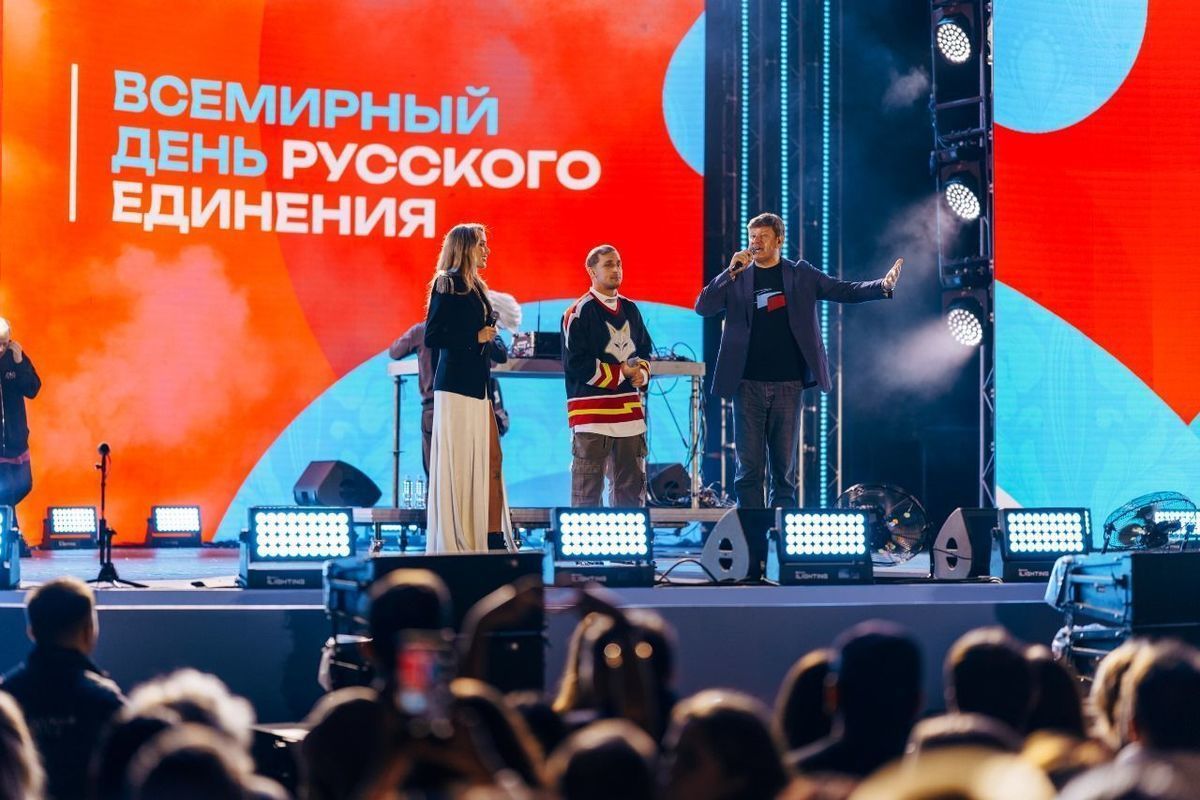 The capital of Russia celebrated the Day of Russian Unity with a grandiose concert, sports competitions and quests. The event was supported by business, pop stars and the blogosphere took part in it. The main thing was communication.
World Russian Unity Day is celebrated on September 21. The holiday does not have official status, but is very significant for the Russian diaspora around the world. The very place of his birth is by no means Russia - Kyrgyzstan, where in 2009, on the initiative of the Russian Unification Union of Compatriots, the World Day of Russian Unity Committee was created. Today, representatives of 24 countries have joined the committee.
The Russian capital celebrated the holiday with an 8-hour entertainment program in Gorky Park, which attracted more than 20 thousand spectators. More than 110 million users watched the action on social networks.
Pop stars replaced each other on stage, and famous bloggers worked alongside them. It was here that visitors could learn and look at the essence of the most fashionable profession among young people - interactive master classes, autograph sessions and direct communication with their favorite stars awaited visitors.
The organization of these processes was undertaken by residents and managers of the production center "Insight People" - the "forge" of blogger personnel. Representatives of the center offered guests a virtual journey through the Russian blogosphere, where they held meetings with popular bloggers, media managers and celebrity presenters. You could take pictures with the stars and get autographs from them. Stas Yarushin and Dima Gordey held a round table entitled "The Path of Development of a Blogger."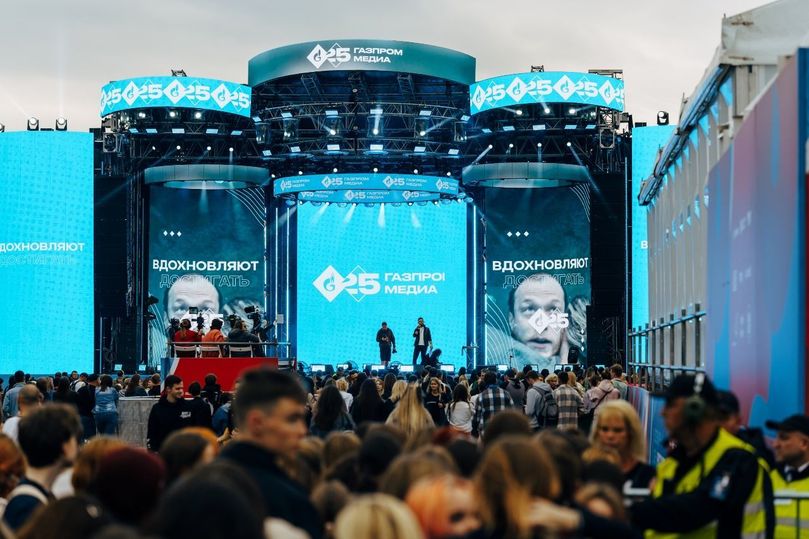 "Disco Accident", RASA, "Vintage", Yulianna Karaulova gave the audience, and, in fact, participants in a great conversation, the mood. NLO, Amirchik, VAVAN and many others took to the stage. The creativity was fueled by the famous sports journalist of Match TV Dmitry Guberniev. He also took part in an open meeting of viewers with the creators and participants of the reality show "Challenge" on TNT. Communication with stars and professionals was the main highlight of the day.
The champions of the "Our Business" fighting league invited those interested to cyber-fights and self-defense master classes. In the sports area, guests of the holiday tested their strength capabilities and dexterity, and competed in arm wrestling. Experts shared self-defense skills, among them were stars of strength sports and mixed martial arts: Kirill Sarychev, Viktor Blud and others.
The photo zone with the Oka car, painted in Khokhloma, became the focal point of the holiday. The organization of the large-scale event was actively supported by Russian companies and public organizations. His partners were Gazprom-Media Holding, Gazprombank, TNT TV channel, the show "Challenge" on TNT, Yappy, RUTUBE, the company "Innopraktika", the production center "Insight People", the fight league "Nashe Delo", the Youth Community "CALLENGE" . The celebration lasted until 22:00.
Reference:
The holiday is celebrated in more than 30 countries around the world.
Photo: Press service INSIGHT PEOPLE