Ramzan Kadyrov invited Vladimir Putin to visit Chechnya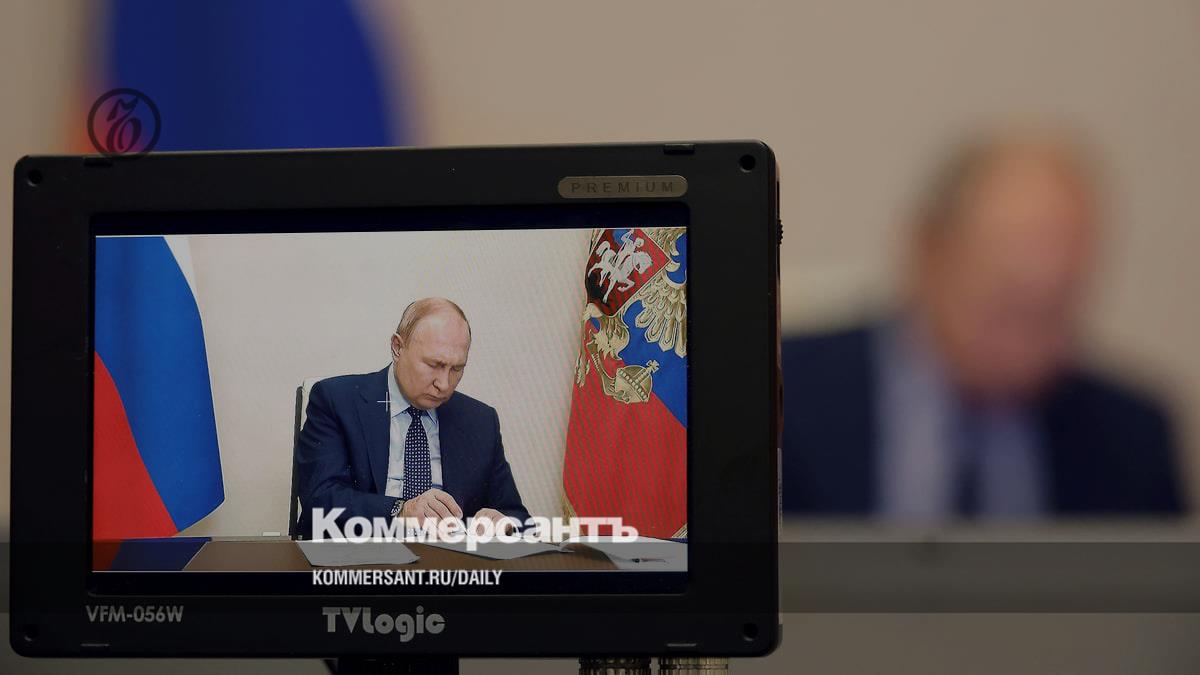 On November 20, Russian President Vladimir Putin held a video conference in Novo-Ogarevo, dedicated primarily to Transport Worker Day. An incredible amount of public transport was broadcast live to the regions, but Kommersant's special correspondent Andrey Kolesnikov settled on one region - Chechnya. Ramzan Kadyrov, don, did not disappoint.
Buses, trolleybuses and electric buses for the holiday were transferred to the Amur, Volgograd, Nizhny Novgorod, Orenburg, Kaluga, Murmansk, Novosibirsk and Rostov regions, Chechnya, Bashkortostan, Perm and Stavropol territories. 570 units. Holiday!
The heads of several regions were honored to appear before the president via video conference. They reported at length and in detail. So Ramzan Kadyrov, the head of Chechnya, seems to have gotten bored alone in a large deserted square and was freezing. He shifted from foot to foot, turned his head... He was sad, in general.
In the meantime, it seems, everyone has already reported, and even the distant Amur region has already happened. But because Ramzan Kadyrov was apparently saved for last. And did you regret it?
- Dear Vladimir Vladimirovich! - Ramzan Kadyrov read out what follows. - Despite the Western sanctions restrictions against Russia, our country continues to develop economically thanks to your wise decisions...
And not a single "don" broke through in the pauses between words, I also noticed because from the very beginning I was waiting: will it happen or not? And he can, if he really wants to!
Because in reality you just need to read, that's all. If there is no "don" in the text, then no. How do you read something that isn't there? This is the way out. Simple and bright.
-...We came out of the situation not with a minus, but with a big plus sign! - continued Ramzan Kadyrov. - And we continue to develop all areas! What a decline the transport sector was in the Chechen Republic after two military campaigns!..
Ramzan Kadyrov called what was happening "military campaigns" so that no one would be offended, obviously.
— The airport, bus terminals, and bus stations operate 24 hours a day (that's right, there is a difference.— A.K.)... Thank you very much for this! Vladimir Vladimirovich, for you... for us," the head of Chechnya corrected himself, "it is an honor to call ourselves your foot soldier!"
I tried to imagine that something like this would have been said at the celebration of the launch of new units of public transport by the heads of the Volgograd or Orenburg region... No, not that. And, frankly speaking, we were waiting for Ramzan Kadyrov. And if he had remained silent, they would have been upset and even depressed.
- Ready to carry out your order! - Ramzan Kadyrov continued.
And then, it seemed to me, the irreparable happened. Ramzan Kadyrov looked up from the written text.
"Thank you again for the great attention," he exclaimed, "which you pay specifically to the Chechen Republic!" But I would like to convey from our elders, don, words, don, such, don, that they scold me...
All the "dons" that were boiling on his lips while he was pronouncing the written text immediately burst out when he spoke of his own accord.
- You did everything for us, don! - Ramzan Kadyrov addressed the president. - We restored the republic, bus stations, airports (Ramzan Kadyrov, we must give him his due, did not shy away from the transport topic. - A.K.). The entire republic has been restored, don!
Don nodded encouragingly.
- But you haven't been with us for a long time. That's why they scold me, don! — the head of the republic complained about the elders.
And I'll tell you this: his taste hasn't changed now. That is, he seemed to be joking, but without going overboard.
- And they asked me to tell you to come to our republic! - finished the head of Chechnya.
And, by the way, it turned out short.
- Thanks a lot! - Mr. Putin responded. "Everything that has been done in the republic has been done by the hands of the talented, hardworking Chechen people," he predictably corrected Ramzan Kadyrov. "Under your leadership and your team (the word "team" sounded not in the usual business meaning, but in relation to somehow especially to the head of Chechnya.— A.K.). The Republic has changed! Just from those tragic years that you just remembered (after the military campaigns.— A.K.), until today not much time has passed, and nothing has been learned! Just a prosperous republic!.. Remember, there was still a moment when they thought about whether to move the republic altogether... uh, the capital of the republic to another place, because almost everything was destroyed to the ground (as a result of the complex relations of the center, which even then represented Vladimir Putin, and the subject of the federation, which Ramzan Kadyrov began to represent.— A.K.). Now these thoughts seem strange. Because Grozny is simply a wonderful city!
No, Mr. Putin did not promise that he would stop by soon. Although the election campaign will dictate its own rules.
So far, however, it is not very clear which ones.