Putin signed a law on simplifying the renunciation of Ukrainian citizenship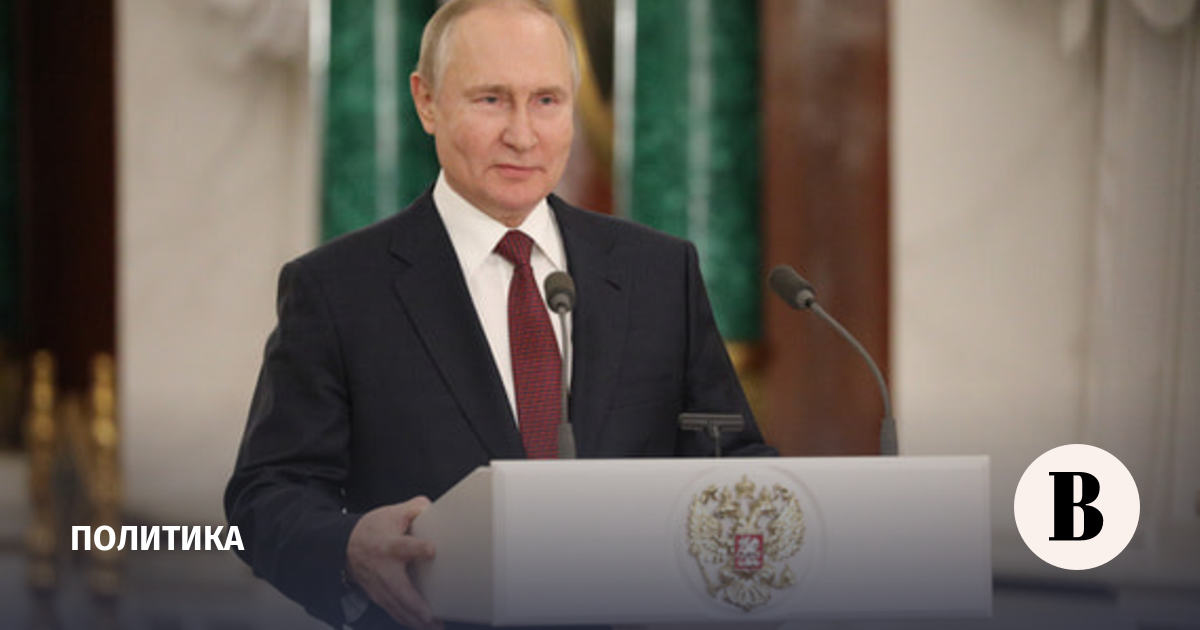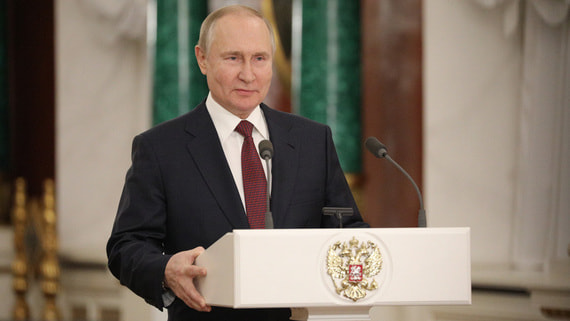 Russian President Vladimir Putin on Saturday signed a law that makes it easier for Russian citizens to renounce Ukrainian citizenship. Document published on the official Internet portal of legal information.
"Citizens of the Russian Federation, who are simultaneously citizens of Ukraine, who have sent an application to the authorized body of Ukraine about renunciation of citizenship of Ukraine and have not received a response, are considered not to have citizenship of Ukraine from the day they submit a statement of unwillingness to the federal executive body in the field of internal affairs or its territorial body be a citizen of Ukraine," the text of the law says.
State Duma deputies March 14 accepted in the second and third readings, a draft law on the creation of a legal mechanism under which a citizen of the Russian Federation who has a Ukrainian passport will not be considered as having Ukrainian citizenship from the moment of submitting an application to the Russian Ministry of Internal Affairs.
The document was introduced by Leonid Kalashnikov, Chairman of the Duma Committee for CIS Affairs, Eurasian Integration and Relations with Fellow Countrymen, Artem Turov, his deputy, Sergei Kabyshev, Chairman of the Science and Higher Education Committee, and Sergei Leonov, Deputy Chairman of the Health Protection Committee.
In an explanatory note to the document, the authors of the initiative noted that in connection with the accession of new regions to the Russian Federation, the number of Russians with Ukrainian citizenship has increased significantly. Due to the "emerging political situation", they are deprived of the opportunity to withdraw from Ukrainian citizenship. At the same time, the presence of a Ukrainian passport prevents the replacement of state, municipal and other positions, as well as work in some areas of the economy.
In accordance with the adopted law, for a citizen of the Russian Federation to refuse a Ukrainian passport, it will be enough to submit a corresponding application to the Ministry of Internal Affairs through the public services portal. From the moment of submitting the application, he will be considered not having Ukrainian citizenship. The law emphasizes that from the moment of filing such a citizen undertakes to refrain from exercising the rights and fulfilling the duties of a citizen of Ukraine, in particular, from obtaining and using a Ukrainian passport.
In case of violation of this obligation, the Ministry of Internal Affairs of Russia sends a conclusion about this to the FSB and to the citizen himself. The application for renunciation of the Ukrainian passport is canceled, and the citizen himself again considers him to have the citizenship of Ukraine. At the same time, in this case, it will be possible to apply again with an application for renunciation of Ukrainian citizenship only after ten years.