Putin met with Aliyev and Pashinyan in the Kremlin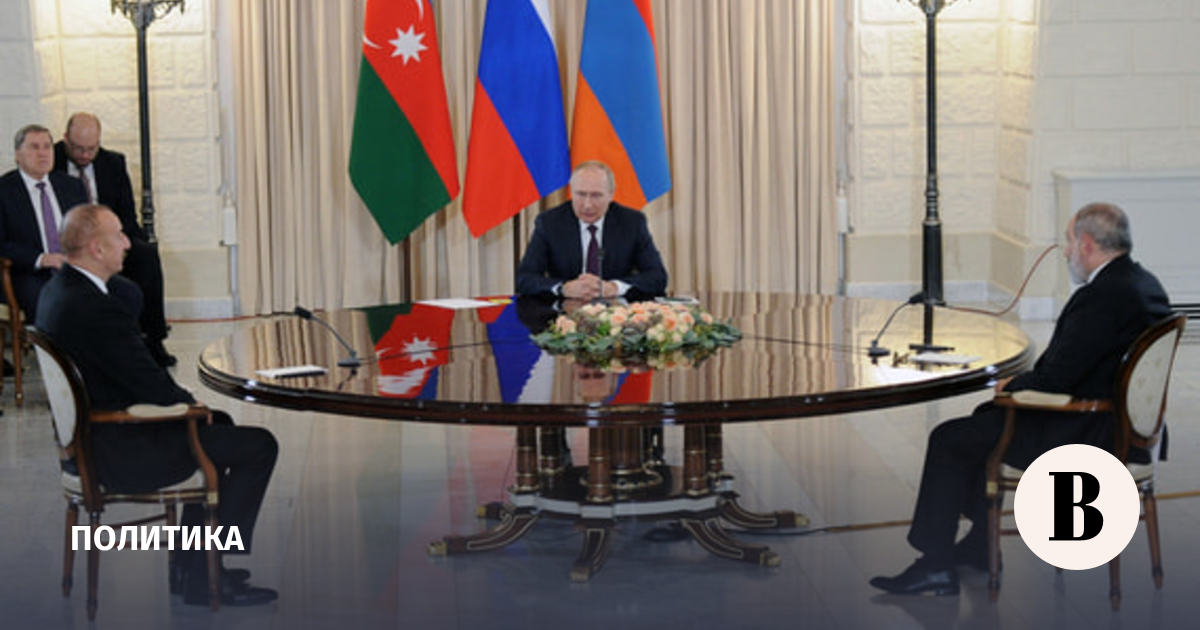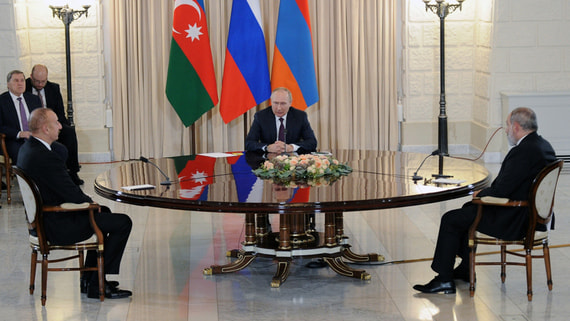 Trilateral talks between Russian President Vladimir Putin, Armenian Prime Minister Nikol Pashinyan and Azerbaijani President Ilham Aliyev took place in Moscow. Transmit "RIA News".
According to the agency, the meeting lasted about 20 minutes. Prior to this, the head of the Russian state held talks with each of the two foreign leaders separately.
Earlier, on May 25, a meeting of the Supreme Eurasian Economic Council was held at the Grand Kremlin Palace, which, in addition to the Russian President, Pashinyan and Aliyev, was attended by President of Belarus Alexander Lukashenko, President of Kazakhstan Kassym-Jomart Tokayev, President of Kyrgyzstan Sadyr Japarov and Chairman of the Board of the Eurasian Economic Commission Mikhail Myasnikovich .
As part of the event, Aliyev said that relations between Baku and Yerevan could normalize, the prerequisites for such a development appeared after the recognition of each other's territorial integrity by Azerbaijan and Armenia.
Pashinyan also confirmed Yerevan's readiness to "unblock all transport and economic ties in the region", as well as to open regional communications. Aliyev also announced the absence of territorial claims against Armenia. Putin expressed hope that agreements would be reached as a result of the trilateral meeting in the interests of the economic development of both Armenia and Azerbaijan, and the entire region as a whole.