Putin called the protection of people and Russia the purpose of a special operation in Ukraine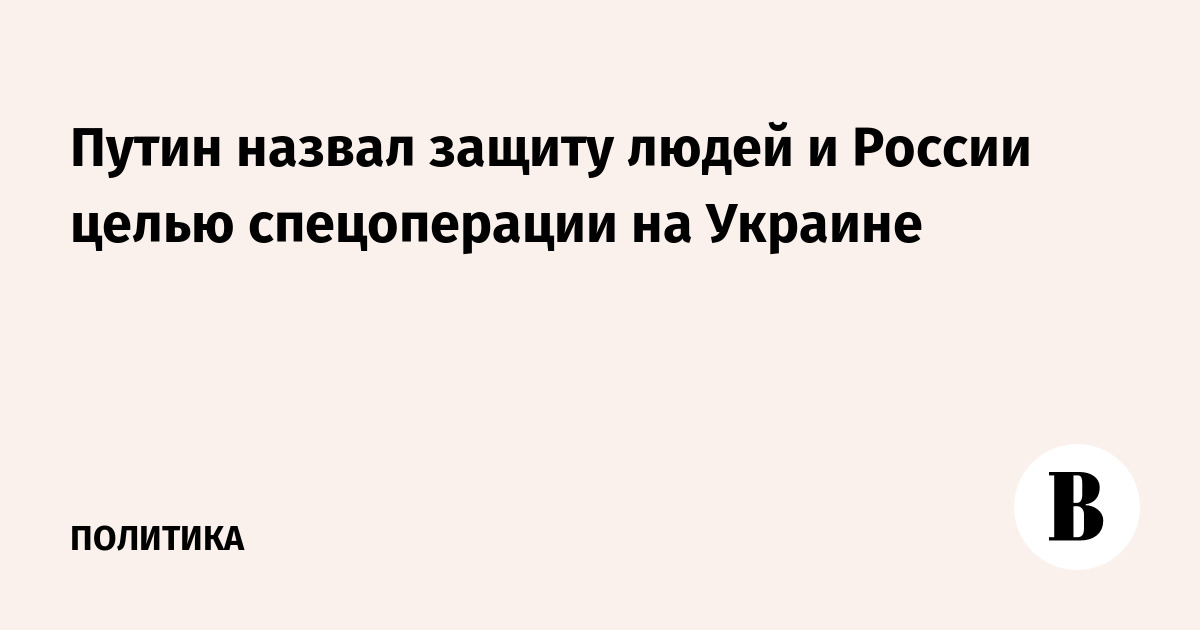 The purpose of the special operation in Ukraine is to protect people and Russia itself from threats, said President Vladimir Putin. Previously, the goal of the SVO was called the denazification and demilitarization of Ukraine.
"The goal, as I have said many times, is to protect people, first of all, to protect Russia itself from the threats that they are trying to create in our own historical territories adjacent to us. And we cannot allow this," he said during a conversation with students (quote according to RIA Novosti).
The Russian special operation in Ukraine began on February 24, 2022. Russian President Vladimir Putin called the protection of the inhabitants of Donbass, as well as the demilitarization and denazification of Ukraine, the goals of the special operation.
In October 2022 President declaredthat Russia could not simply recognize the independence of Donbass and abandon it.
In December of the same year, the press secretary of the head of state Dmitry Peskov pointed outthat the purpose of the special operation in Ukraine is not the annexation of new territories to Russia, but there is still a lot of work ahead to liberate the occupied territories.
During the special operation, Russian troops took full control of the LPR, as well as most of the DPR, Kherson and Zaporozhye regions. Subsequently, these territories became part of Russia.