Peskov said that Putin and Zelensky did not communicate for several years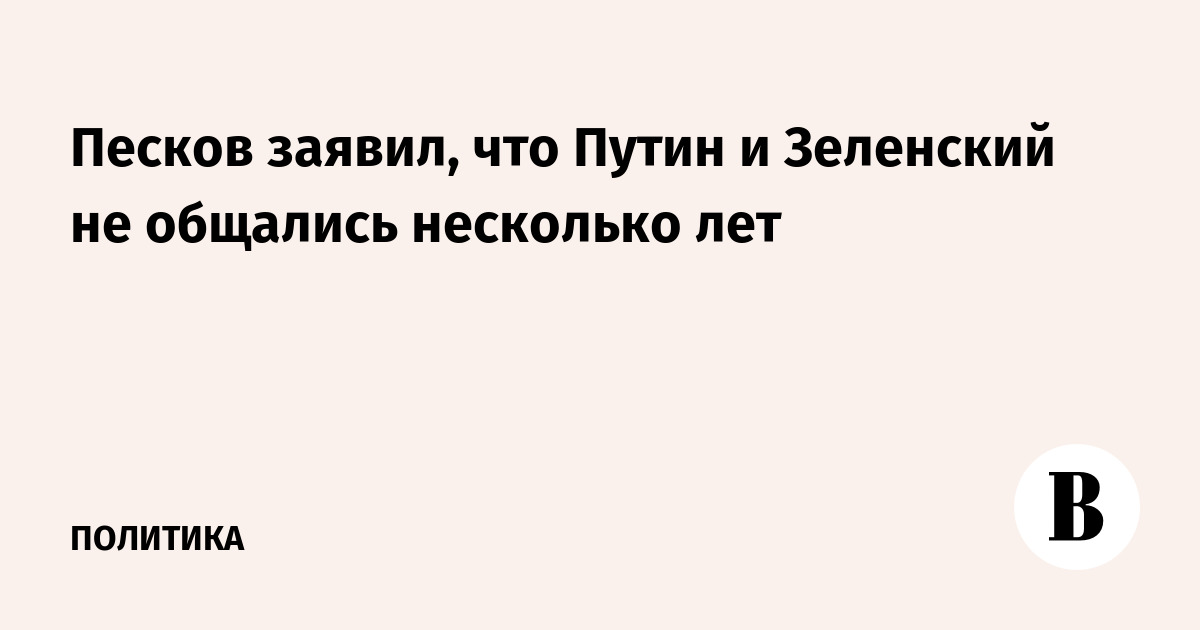 Russian President Vladimir Putin has not communicated with Ukrainian leader Vladimir Zelensky for the past few years. About it informed RIA Novosti Press Secretary of the President of the Russian Federation Dmitry Peskov.
RIA Novosti asked Peskov if the statement is true that Putin and Zelensky have not communicated for several years. The Kremlin representative answered this question in the affirmative.
The last time Putin and Zelensky met in person was in 2019 as part of the Normandy format in Paris. Then the Russian leader held bilateral talks not only with Zelensky, but also with French President Emmanuel Macron and at that time German Chancellor Angela Merkel.
After that, Putin communicated with Zelensky only by phone. As follows from the information on the Kremlin website, the presidents of the Russian Federation and Ukraine called each other in February and July 2020, after which there were no more contacts.
It was assumed that the meeting of the two leaders could take place at the G20 summit, which was held in November 2022 in Bali. In particular, Bloomberg wrote that if Putin's participation in the summit is confirmed, then such a meeting is not ruled out. Later in the Russian Foreign Ministry declaredthat contacts between the presidents of Russia and Ukraine at the G20 summit are not planned.
In the end, the meeting never took place. The Russian delegation at the summit was represented by Russian Foreign Minister Sergei Lavrov, and Zelensky spoke at the G20 via video link.