Peskov: Moscow will consider attacks on Donbass an attack on its lands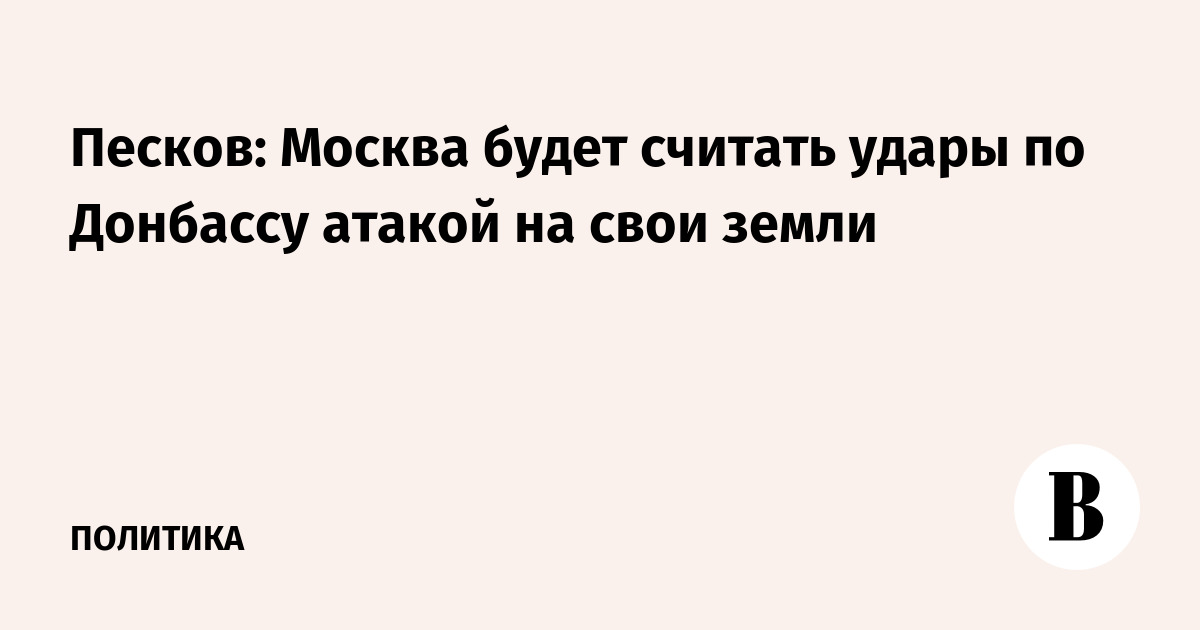 In case of a positive result in referendums in the LDNR, Kherson and Zaporozhye regions on the issue of joining the Russian Federation, the Constitution of the Russian Federation will apply in this territory. This was stated by the press secretary of the President of the Russian Federation Dmitry Peskov.
"If there is an act of entry of these territories into the Russian Federation, then, accordingly, the relevant provisions of our constitution will already work," said a Kremlin spokesman (quote according to TASS).
The journalists also asked what Moscow's reaction would be to attacks on Russian-controlled territories if they were annexed to the Russian Federation. Peskov confirmed that Moscow would regard Ukraine's attempts to return these regions as a threat to Russia's security.
September 23 in the DPR, LPR, Kherson region, as well as part of Zaporozhye started referendums on the issue of regions joining the Russian Federation. Voting will last until September 27th. The head of the DPR Denis Pushilin, commenting on the beginning of the referendum, called it a historical milestone, which is the culmination of the "common difficult path" of the inhabitants of the republic.
September 21 Russian President Vladimir Putin supported holding referendums in previously liberated territories during a special operation in Ukraine. "We will support the decision about their future, which will be made by the majority of residents of the Donetsk and Luhansk People's Republics, Zaporozhye and Kherson regions," he said.
Prior to this, Deputy Chairman of the Security Council of Russia Dmitry Medvedev also pointed outthat the entry of regions into Russia will allow us to regard Kyiv's strikes on their territory as "a crime, the commission of which allows you to use all the forces of self-defense."
Subscribe on "Vedomosti" in Telegram and stay up to date with the main news of the economy and business