"Oscar" for Kuchera: finally turned on his head and heart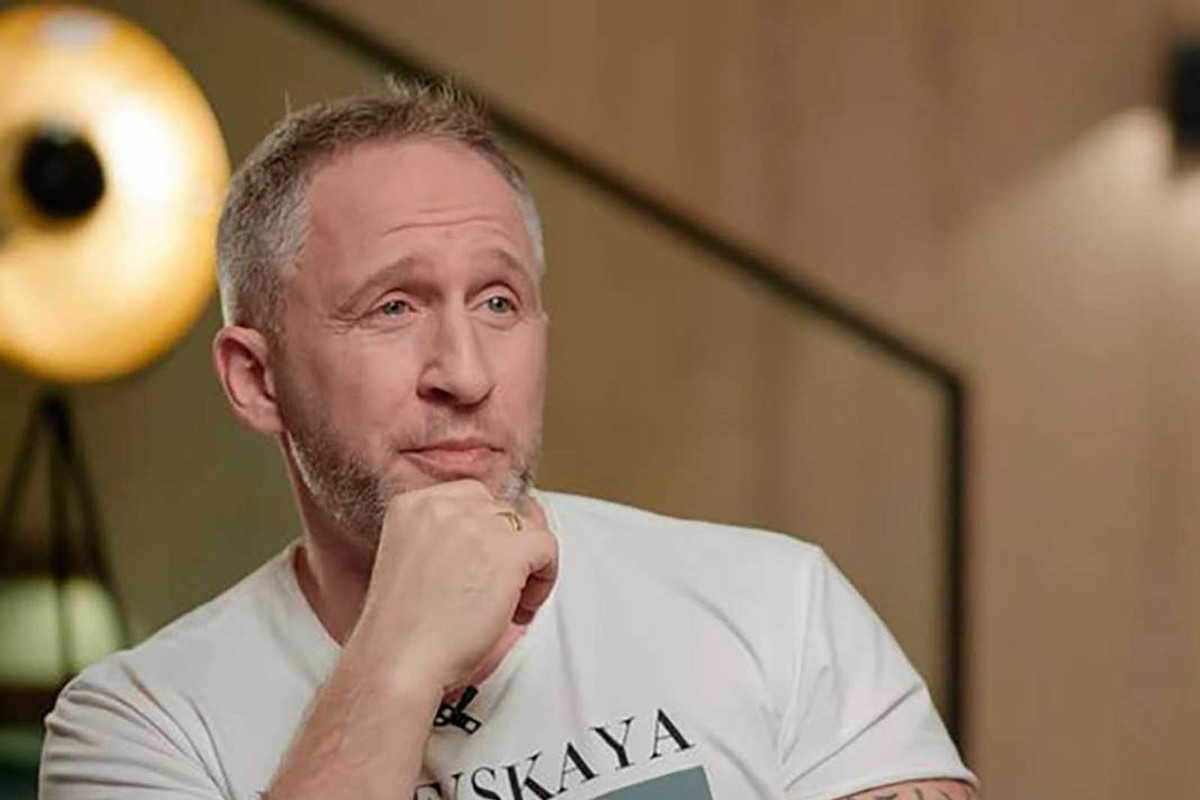 So now they are announcing a new show "Gallery of Stars" on "Zvezda". Where they found such a beautiful woman, exactly like Yulia Vasilievna Belyanchikova, is a mystery. But it was she and no one else: the one we waited for from young to old, the one who came to us every Sunday and treated us with a kind word, knowledge of the subject and extraordinary elegance, ease of being and compassion for her sick people, for every person. Even her unsteady pronunciation of the letter "l" was heartfelt. Now it seems that Lena Malysheva always was, is and will be, but no, don't forget Yulia Vasilievna, never forget.
And last week's program was dedicated to Nikolai Ozerov. The main sports commentator of the USSR after Vadim Sinyavsky, a man who raised his profession to incredible status, becoming a television superstar, with whom great athletes, artists, and directors considered it an honor to communicate.
Here, in the studio, there was his daughter Nadezhda, and the hockey legend Boris Mayorov, and Alexander Politkovsky, who started with Ozerov... But the main thing was the atmosphere, family, sincere, sincere, I'm not afraid of this word. And the person responsible for all the action, presenter Oscar Kuchera, is to blame for this.
Yes, the same Kuchera who, in a sensational YouTube interview, while explaining his political position, could not connect two words. Yes, he got into trouble, although it was thanks to this "declaration of love" that he became widely known in narrow circles. Sometimes it's better to chew than to talk.
I don't know what kind of artist Kuchera is... I suspect he's not the greatest. He also works part-time at CSKA basketball matches, urging the public to loudly and heartily support their idols. But TV presenter Kuchera is really okay.
The person is completely aware of the material, in the subject, and is perfectly prepared. He knows, remembers Ozerov, understands his value for the country. All his questions to the guests were on point, on time, to the point. And that same atmosphere of goodwill, interest in learning, remembering more about a wonderful person came precisely from Kuchera, he put on this show, turned on his head and heart, and everything worked out.
What does this mean? When a person does his own thing, what he knows and feels well, he is beautiful. When he says stupid things with a smart look, he becomes simply ridiculous. However, no one is forbidden to be funny. But it's better to be beautiful. Really, Oscar?
STAR OF CAPTIVATING HAPPINESS
At OTR they gave us a gift - "Five evenings with Lyudmila Gurchenko." It's just some kind of holiday!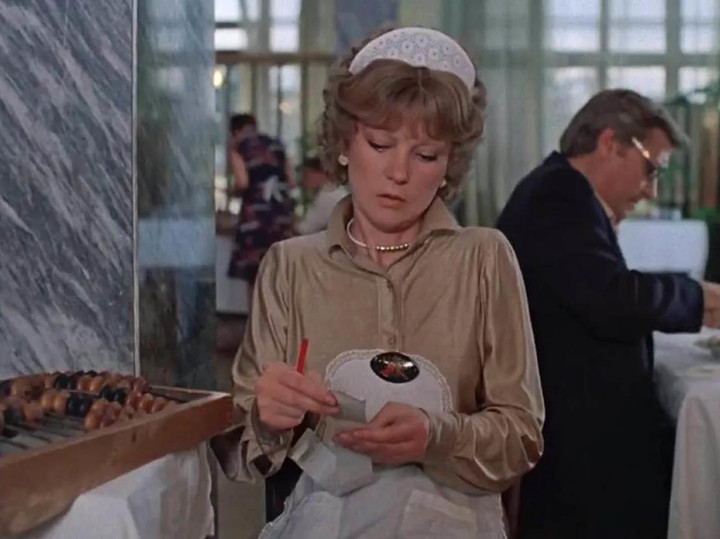 Every evening you anticipate, you prepare for the meeting. And then she comes, all so different. The best girl in Moscow and the Moscow region, the entire vast homeland. Great actress of the Russian land.
Her fate is known. After the triumphant "Carnival Night" they want to make a type out of her, that little girl who has already been shown once. Then for left-wing concerts, refusal to work for the KGB, they put an end to Lyusa, for 17 years she was almost not filmed anywhere, only small episodes... How many of these girls, who sparkled brightly like a meteor, then drank themselves to death from lack of demand, harassment from directors, left early, went crazy ... Was Lucy destined for the same fate? The wrong one was attacked! She did not break, she survived, she accumulated experience, life, sorrow, sensual, love. And everything went into the firebox, everything was useful, and it ascended. She was a dramatic, tragic, comedic actress, everything was within her control. Yes, the character is still the same. As Mikhalkov said, he will step over his own mother for the sake of a new role. Or how on the set of "My Sailor Girl" Polishchuk simply bit into Lyubov, seeing her as a competitor. But this is the other side of her magnificence, inimitability and invincibility.
And here are "Five Evenings", five films, each with its own destiny. "Twenty days without war." Herman told Lyusya to cut her hair almost bald. He tortured Lucy, took out everything intimate, hidden, real from her. I searched for the truth and found it, as always. Gurchenko hated Herman, and when the local Uzbek camel doused the famous director with delicious saliva all over his face, she was happy and put a bottle of champagne in front of the entire film crew. But what would Lucy do if it weren't for German, would we know her like this?
"Workers' Village" - where Gurchenko is with Oleg Borisov - is a wonderful film, but otherwise it's so-so, a production drama. Borisov's hero returns home blind after the war and drinks heavily. Maria (Gurchenko) can no longer tolerate him, feel sorry for him and leaves him along with the child, her son. God, it's so natural, played animalistically, on some indescribable instinct.
"Flying in a Dream and in Reality" is a landmark film of the 80s directed by Roman Balayan. A Soviet anti-Soviet masterpiece about the loss of meaning in life, and who to blame now: Brezhnev, the communists, the soulless scoop? And who are you then?
At Dovzhenko's studio in Ukraine, Balayan was visited at the first call by the entire elite of the Moscow artistic elite: Yankovsky and his wife, Tabakov, Mikhalkov, Adabashyan, Menshikov, Ivanova and she, Lyudmila Markovna herself. The role is small, she is a friend there, one of her kind and Yankovsky's ex. She is all there in close-ups, only her eyes and meager gestures. This was enough to understand everything... Roman Balayan still lives in Kyiv, he is 83 years old. His city was bombed, is he now an enemy?
"Five evenings" This is Mikhalkov, this is Volodin, this is Lyubshin, Adabashyan... There is a break between two episodes of Oblomov, and in order to save the crew, they decided to film it. 26 days that shook the world, the Soviet world. Lucy is extraordinary there. Everything she knew, felt about the war, separation, loneliness, and only in spite of everything: "I live well, well..." In spite of everything. And in the end, this is what the people who defeated ferocious Nazism wanted: "If only there was no war."
...I remember Ryazanov's "Kinopanorama" shortly before... Eldar Aleksandrovich, our mysterious you, invited Lyudmila Markovna, 25 years later, a quarter of a century... And here they are circling around the studio, dancing, making love in their bird language, hinting at something... And then the same "Station for Two" appears, and Gurchenko there is again more beautiful than ever.
We remember an unusually large number of such wonderful moments with Lyudmila Markovna. You know, this is a fairy tale: we saw it in action. Yes, she sacrificed a lot for herself in art. But this is all for us. And how much happiness it brought.