Odnoklassniki named the most popular hobbies of Russians in 2023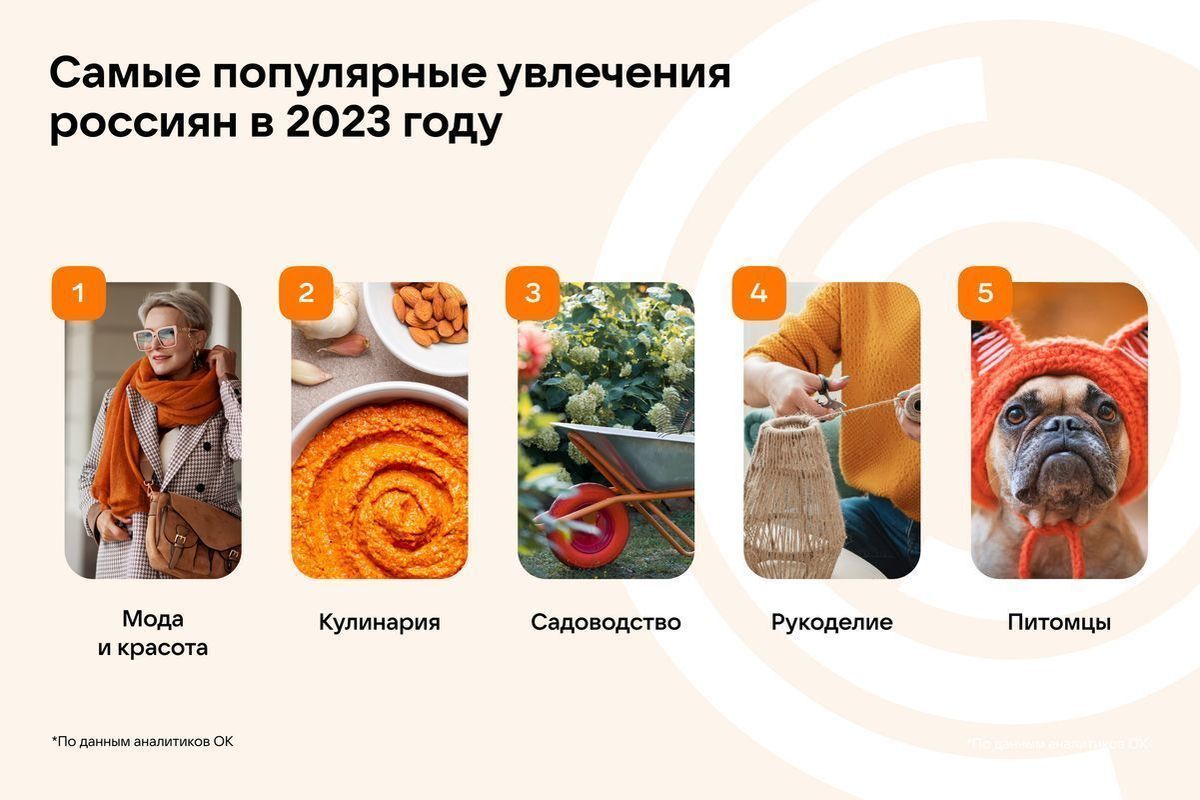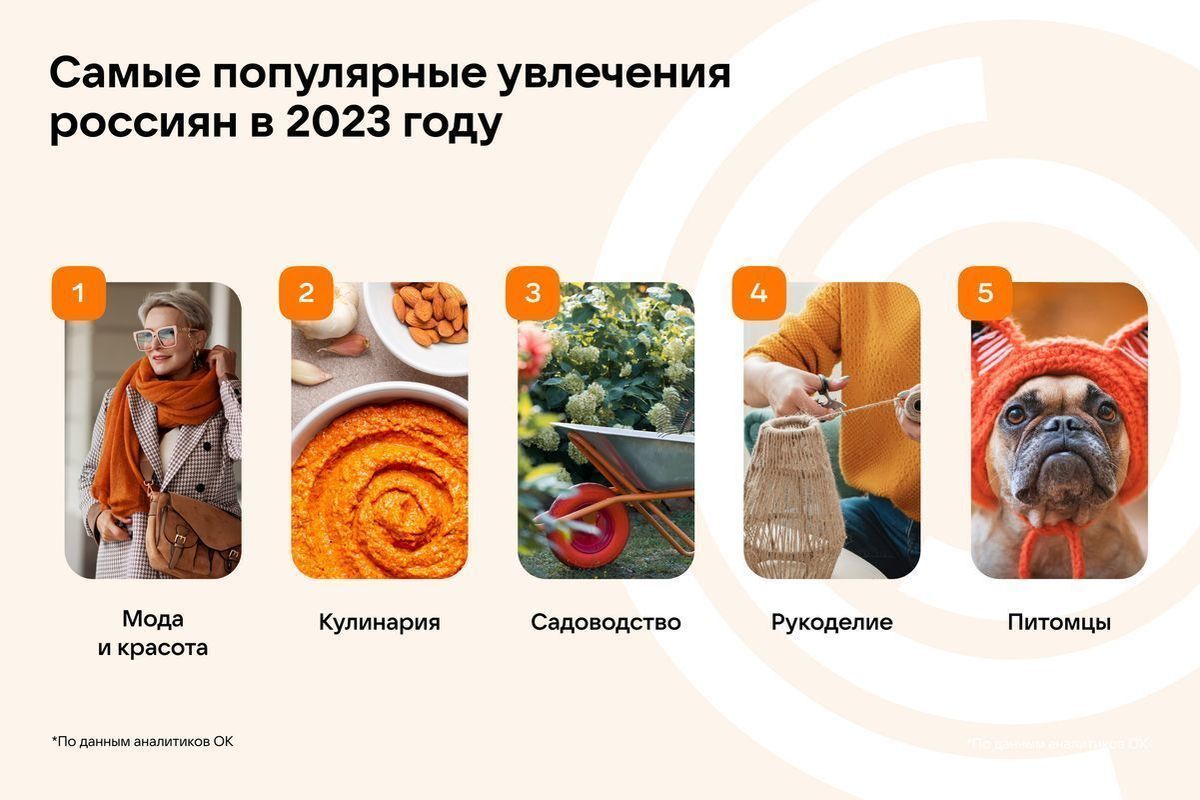 The top five most popular hobbies in 2023 were fashion and beauty, cooking, gardening, crafts and pets. These results were obtained based on a study conducted by analysts of the Odnoklassniki social network. Experts studied the interests of 22 million people who visit the "Hobbies" section every month.
It is noted that those who are interested in cooking were most often interested in recipes for baking, snacks and main courses. Craftsmen turned more to content about weaving, knitting, sewing, origami and studied decoupage. Pet lovers, in addition to dogs and cats, were interested in birds, reptiles and fish.
The top ten interests included cars and travel. Car enthusiasts in 2023 were interested in car brands, their tuning, motorcycles, vehicle repair and maintenance.
Among content about travel and recreation, the first place went to Asian countries and resorts. Europe turned out to be slightly less popular, and travel to Russia took fourth place in terms of the number of views.
Analysts note that the top hobbies popular among social network users changed depending on the season. For example, in the fall, culinary topics are more interesting - it took first place in the rating of hobbies.
In the second half of the year, mysticism, which was not there at the beginning of 2023, joined the top ten popular hobbies. Users began to show interest in topics such as astrology, fortune telling, numerology and the meaning of dreams.