Nebenzya: strikes on Ukraine's infrastructure are a response to arms supplies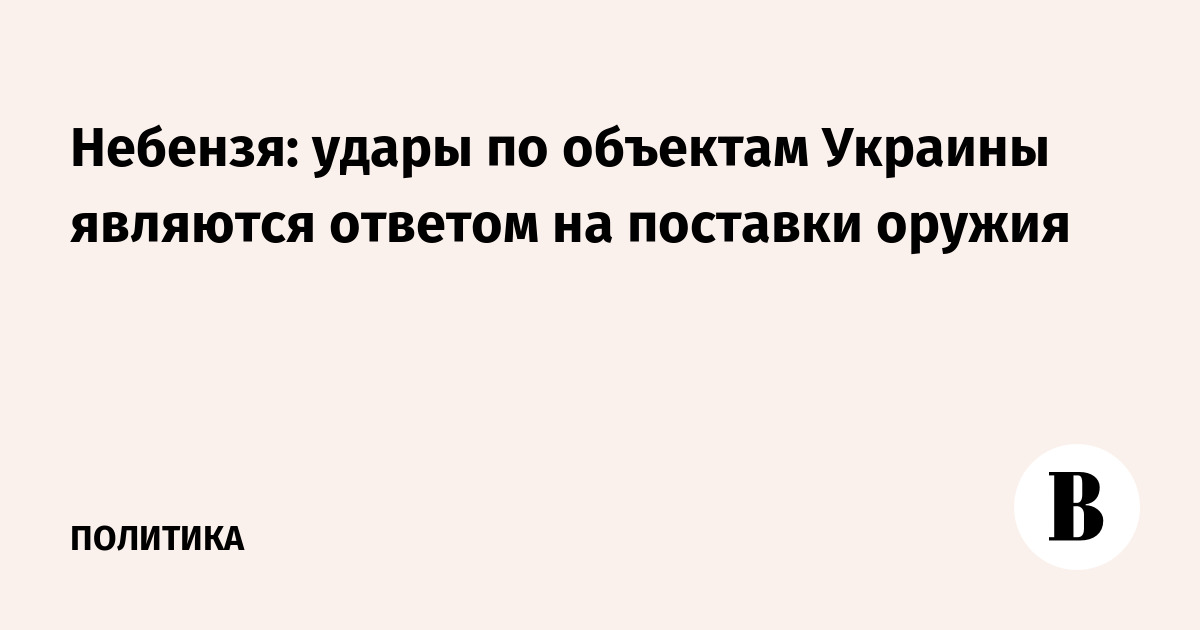 The massive strikes that the Russian military is inflicting on infrastructure facilities in Ukraine are a response to the supply of Western weapons to the country, as well as to Kyiv's calls to defeat Moscow, said Vasily Nebenzya, Russia's permanent representative to the UN.
"We want to emphasize that we are striking infrastructure facilities in Ukraine in response to the pumping of this country with Western weapons and Kyiv's reckless calls for a military victory over Russia," he said (cit. according to RIA Novosti).
Nebenzia stressed that one of the goals of the special operation is to undermine the combat capability of the Ukrainian army, which threatens the security and territorial integrity of Russia. According to him, this goal will be achieved by military means until "until the Kyiv regime takes a realistic position that would allow, in the framework of negotiations, to discuss and try to resolve those issues that forced" Russia to launch a special operation.
On October 10, the Russian military began to strike at Ukraine's critical infrastructure. Then President Volodymyr Zelensky said that critical infrastructure facilities throughout Ukraine were under threat.
Russian President Vladimir Putin during an operational meeting with members of the Security Council on October 10 declaredthat such a decision was made in response to Ukrainian attempts at terrorist attacks on Russian territory, including an explosion on the Crimean bridge. He emphasized that the reaction to such actions would be tough.
Last time the Ministry of Defense of the Russian Federation reported on strikes against military command and control systems and energy facilities of Ukraine on November 22. It was noted that all assigned objects were hit.
Subscribe on Vedomosti on Telegram and stay up to date with the main economic and business news.