Hamas hostage with Russian roots: Gali Tarashchinskaya turns 13 in captivity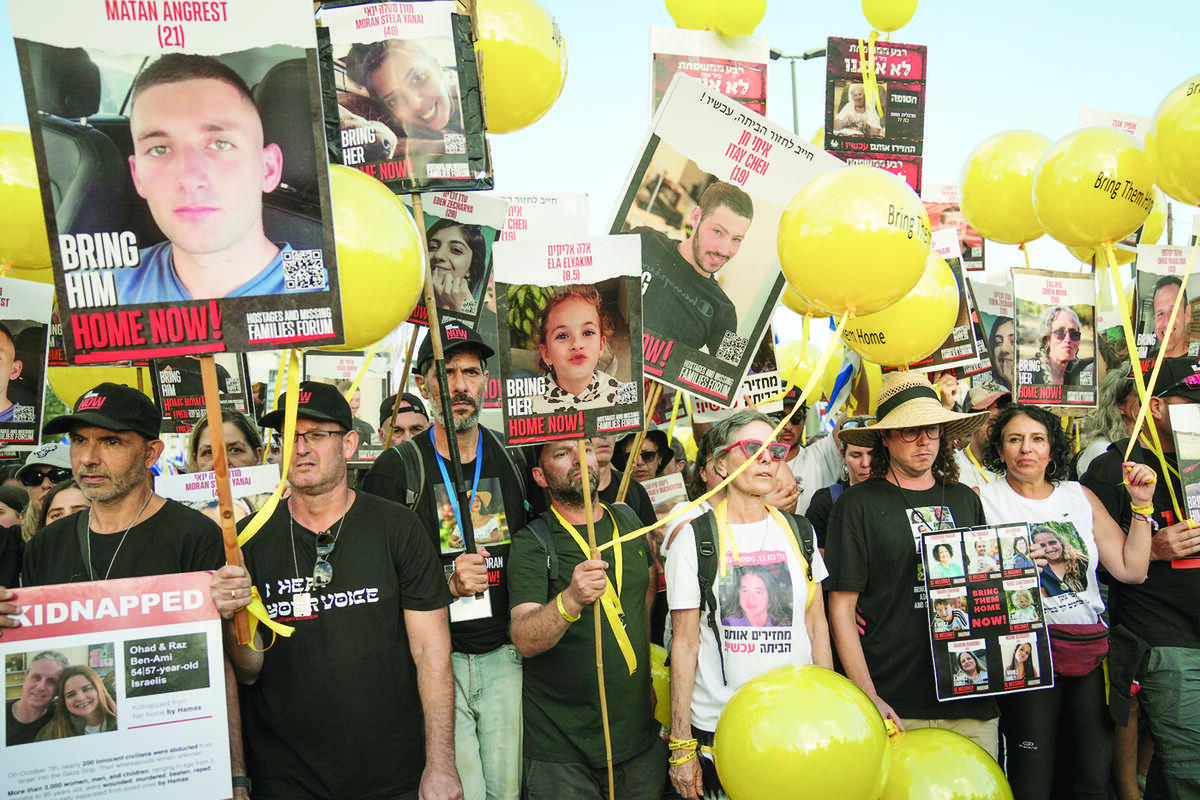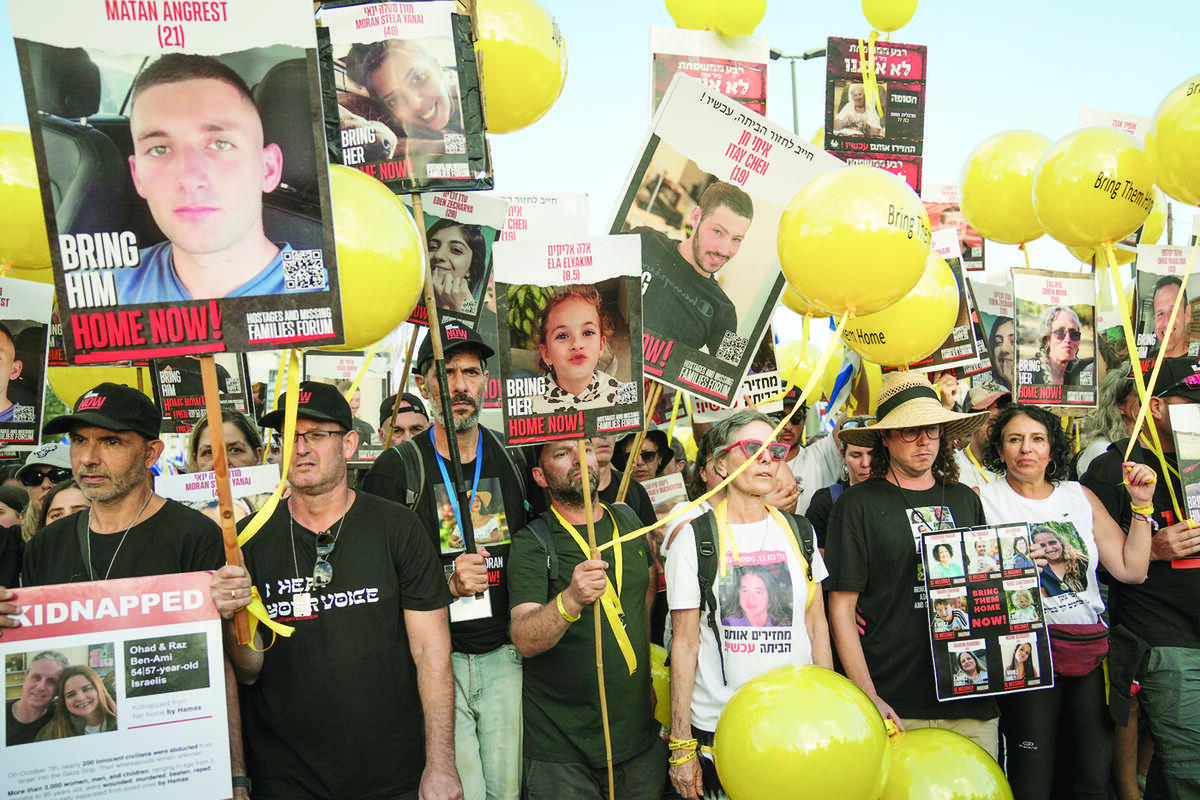 Three dozen missing children. From very young to teenagers. The youngest, Kfir Bibas, turned 10 months old the other day, and twin sisters Emma and Yulia Kunio turned three years old. Their friend Emilia Aloni is six years old.
A memorial to the victims of October 7 was recently created in virtual space. It contains photographs of those who died and those whose fate is still unknown.
Nobody knows if these children are alive. During hostage-taking, militants usually release babies with their mothers not because of their humanity, they are simply too much hassle, they require diapers, special food, babies can cry non-stop, three-year-olds can call for their mother, children are the first to suffer from dehydration...
Here, either let go or kill - there is no third option. But hope, as always, dies last.
One of the captives is 13-year-old Gali Tarashchinskaya. She turned 13 in captivity in November.
About her fate at the "Iron Swords" conference: behind the scenes of the war in Israel. First-hand information," said the father, 47-year-old Ilya Tarashchinsky, a former repatriate from Russia.
Ilya came to Israel 27 years ago, in 1996. In his youth he lived in the Far East.
And then most of my life - already in the Middle East, in Kibbutz Beeri, until October 7, 2023.
"Beeri is located near the border with the Gaza Strip. From there it is visible to the naked eye. I often visited the border, rode a bicycle, and walked the dog. The dog was also killed on October 7. Everything turned out to be an illusion. It's hard to understand if you live in a familiar environment that something is going wrong," says Ilya Tarashchinsky.
Kibbutz Beeri is the most extreme settlement on the border with the Gaza Strip. About 1000 people lived there.
The people who settled near the border with the Gaza Strip are mostly pacifists, not radicals, they are for a truce, for the creation of two states and respect for human rights. Otherwise they would not have risked being neighbors so close.
On October 7, at least 130 kibbutz residents were killed, including women, children, and infants. Dozens of people, entire families, were taken hostage.
"There were constantly some conversations that there might be an aggravation. We got used to the bomb shelter that we had built about ten years ago, to periodic shelling, we relied on technology, on the soldiers who covered us. I felt protected. This sense of security was instilled in us... We were like a fish in water that did not realize that it was in the water until it was thrown onto land. I now have the feeling that I am such a fish - because I lived in the illusion of security," continues Ilya.
After capturing the kibbutz, the terrorists went from house to house, broke in, threw grenades, killed local residents and burned buildings. Ilya and his children - 12-year-old daughter Gali and 16-year-old son Lior, whom he took for the weekend from his ex-wife by agreement with her - hid in a bomb shelter.
"I knew that the first response unit should hold positions for 10–15 minutes, no more, until the army arrived... But the army did not come. For long, long hours there was no one... For six, seven, eight hours... We were face to face with the terrorists."
Ilya says that the terrorists did not attack soldiers or military bases, but the elderly, women and children. When you come into a house to kill and purposefully kill innocent citizens, the line is lost. Ilya himself also did not have weapons to protect himself and his children; he relied on the military.
While remaining in the bomb shelter, the brother and sister corresponded with their mother, who was in the kibbutz, at home; the terrorists did not reach her. The children were on their phones and asking for help, but there was no help, a fire started because a grenade was thrown into their shelter. And then a burst of machine gun fire rang out.
Their room quickly filled with smoke.
Gali ran to the bulletproof window, she tried to open it because she didn't have enough air. They all lacked air. There were automatic bursts of machine gun fire outside again. Everything was covered in a veil. Lior shouted from somewhere far away: "Dad, I'm suffocating, it's hard for me to breathe!" Ilya turned to his son and called him, but he stopped answering. Then she and Gali jumped out together. Lior remained inside.
Only late at night did Ilya hear Hebrew and see soldiers looking for survivors.
The man was taken to safety along with other families. He didn't know where Gali was. On the same day, Ilya's first wife, the mother of his eldest daughter, died.
"At first we were evacuated to the Dead Sea, but since we were informed that Gali was being held hostage, my ex-wife, the mother of Gali and Lior, and I moved to Tel Aviv and are in the square with other families," says Ilya Tarashchinsky.
I read about Ilya Tarashchinsky in the TG of other Israelis, he lives in the square near the Tel Aviv Museum, where, together with the relatives of the other missing people, he tries to reach out to Israeli politicians, participates in rallies, gives interviews, and accepts help. A lot of people just come up to them and offer everything they need, free food, a taxi, an overnight stay. The state has already paid them insurance for their deceased son. Politicians promise to defeat Hamas.
"Even if they defeat Hamas, if they don't return the people who are there now, it will be a failure," said the father of a minor hostage. He does not have an answer to the question of how it could have happened that the events of October 7 in Israel became possible at all.