"Beware, non-professionals": incompetence blooms everywhere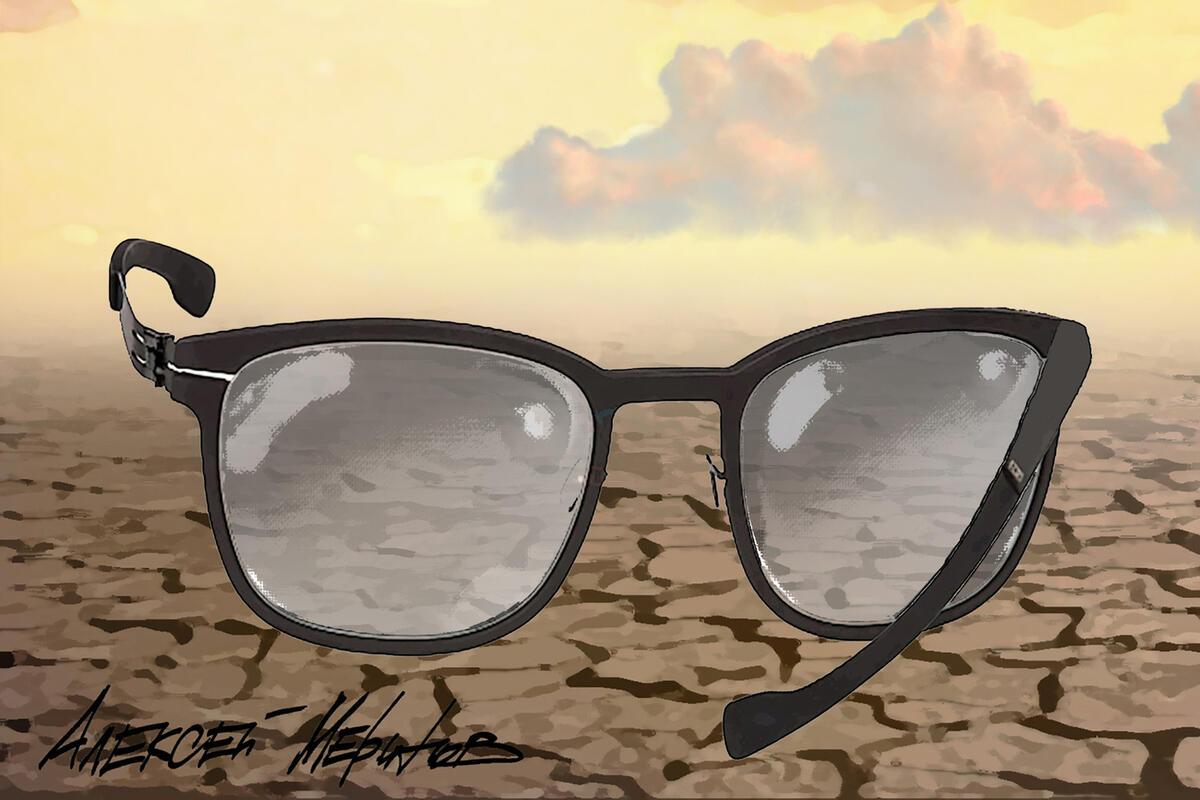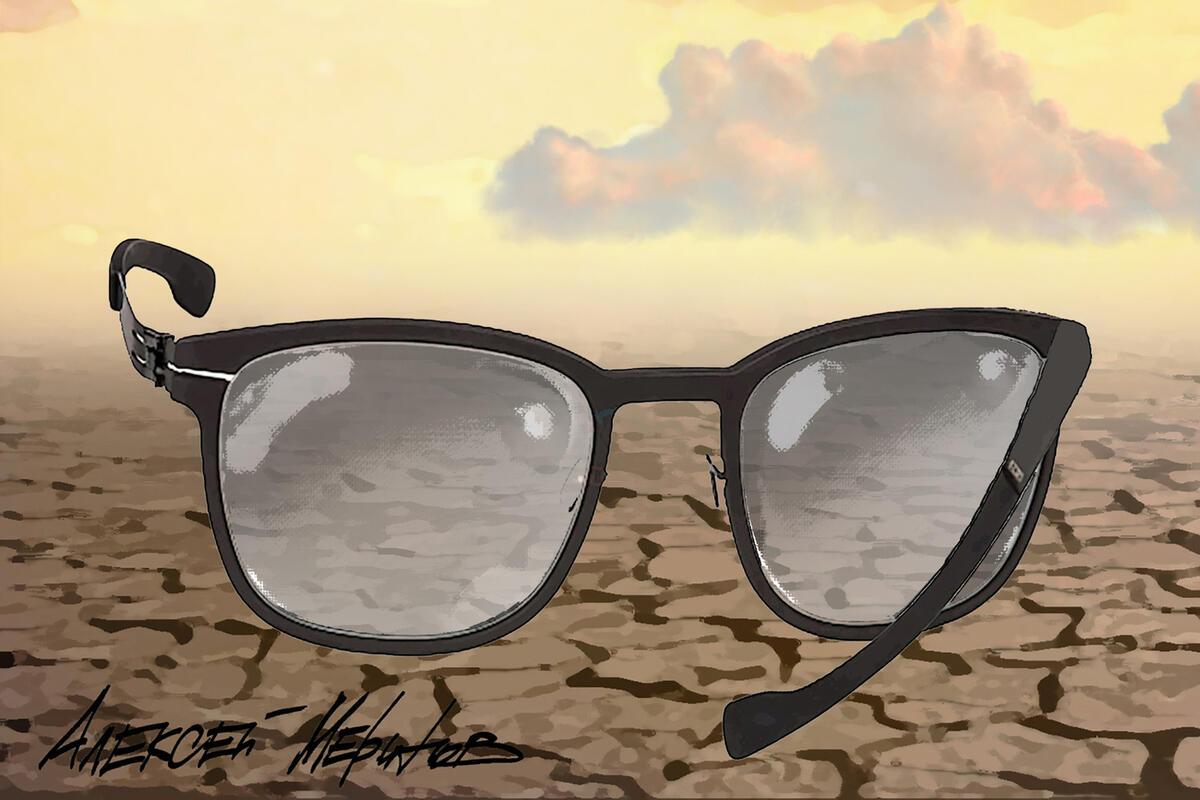 On highways, in front of children's institutions (schools, kindergartens, art centers), a warning "Caution, children!" is placed, calling on vehicle drivers to be especially vigilant and requiring them to reduce speed.
But not long ago I came up with the idea of ​​​​creating a new warning sign "Caution, non-professionals!", because a collision with incompetence is no less dangerous and is fraught with irreversible consequences in any field of human activity. Alas, more and more often in large and small things we encounter blatant incompetence.
I'll start small. The frame of my glasses was bent. Minor repairs were needed. I go to the nearest pharmacy, where there is a special department where minor damage is repaired. I hand over my glasses with a request to correct the frame defect. In response, I heard an answer that shocked me: "Your frames are very expensive. I won't undertake to repair it. What if I break it? My salary is not enough to pay you." Seeing my amazed face, the "glasses attendant" continued: "However, there is a way out. Buy a special screwdriver and repair the damage to the frame yourself. In addition, you can purchase special liquid and wipes for cleaning glasses." It turns out that she, the "professional," does not undertake repairs, but delegates her powers to me, the consumer. What's it like?
Unfortunately, today blatant incompetence is observed not only at the level of ordinary performers, but also among managers at various levels. Nothing else can explain the statement of the Minister of Education of the Orenburg Region that appeared in the news feed.
"Under no circumstances should school teachers' salaries be increased so that they do not work for the sake of money," said the Minister of Education of the Orenburg Region Pakhomov.
"If we equalize everyone's salary and make it Moscow's, what will happen is that people will go into our education system for the long ruble, and not for the fact that they have a calling to teach children," said Alexey Pakhomov at a meeting dedicated to the state of the education system in the region and in the country as a whole.
Who is the author of this "deep" thought? As it turned out from the official biography of the official, Pakhomov A.A. has never worked in school, is a candidate of economic sciences, but at the same time confidently undertakes to judge issues in which he is clearly not competent. He took it and casually humiliated the teachers. And this is in the Year of the Innovative Teacher, when in those regions where teachers were supported, there was a clear change in personnel. Applicants who scored 100 points on the Unified State Exam began to enter pedagogical universities. Moreover, respectable adults who had received a second higher education—pedagogical education—began to come to schools. One of the history teachers working at my school is an economist by first education, but received a second pedagogical education. Not only do high school students adore him, but he also competently and knowledgeably teaches the relevant section of social studies, relying not only on theory, but on his previous experience working in a bank. I assure you: he did not come to school for a long Moscow ruble.
As for young specialist teachers, by decision of the Moscow government they receive a bonus for five years until they receive the appropriate category. How else? Of course, it is good and honorable to give your heart to children, but there are other organs, such as digestion. Young people (and not only them) need to create and feed a family, improve their living conditions with the help of a mortgage... Teachers are no exception here.
As for Mr. Minister of Education of the Orenburg Region, I will say frankly: he is dangerous in his post. His statement, which appeared on the news feed, is hotly discussed by the teaching community. And teaching is one of the most popular professions. Such statements are fraught with social explosion.
And yet another striking example of incompetence. This time from the museum sphere. It would seem, how can a museum be dangerous for a child? Quiet exhibition halls, exhibits in display cases, paintings on the walls. True, in recent years there has been a turning point in the museum business. Gone is the categorical imperative of museum workers - "Don't touch with your hands!" Interaction dictates fashion. Young museum visitors now have the opportunity to put on, for example, a hussar uniform and feel like, for example, participants in the Patriotic War of 1812. And that's great!
But it's not for nothing that our proverb says: "Force someone to pray to God, he'll break his forehead." The other day a parent came and indignantly told how she and her 3rd grade class went to the Streltsy Chambers museum as an escort.
At some point, the children were lined up in two lines opposite each other and given "antique" hatchets... Under the guide's commands to "hack!" and "if!" the children performed the actions with shouts and enthusiasm. And although it was impossible to film there, this mother still made a video. She showed it to me, it was a terrible sight: there was a feeling that aggressive killers were being "molded" out of children before our eyes.
This woman wanted to complain, but the teachers dissuaded her, because, as we know, they themselves will be to blame. I think that professional people left (or were left) from museums and now such excursions are made by those who remained. This mother says that they couldn't bring the children to their senses when they were taking them back on the subway. One boy was generally afraid to approach them, and they could not call him over with any persuasion, this is how this "slaughter" affected him - he walked at a distance from everyone. Horror, and that's all!
In the Oryol region, the homeland of I.S. Turgenev, branded cheese is sold in a jar of water. Do you think it's mozzarella? But no. In the Oryol region it is called "Mu-mu". It would be funny if it weren't so sad, remembering the sad end of Turgenev's drowned dog.
I pose the questions bluntly: are you ready to lie on the table of an unprofessional surgeon? Of course no. Then why can amateurism be considered safe in all other spheres of human activity?
Examples can be multiplied. From time to time I find advertisements on the Internet addressed to teachers: "Get a retraining diploma in speech therapy. We'll help you get a diploma in speech therapy in one day."
The conclusion suggests itself. The need to create signs or posters "Beware of non-professionals!" is ripe. I'm just afraid that there won't be enough walls in cities and villages to accommodate them.
As always, Russian classics long ago diagnosed and warned about the dangerous consequences of unprofessionalism. I.A. Krylov did this brilliantly.
What is someone else's craft?
loves to take
He is always more stubborn than others
and more nonsense:
He'd rather ruin everything
And I'm glad soon
Become the laughing stock of the world,
Than honest and knowledgeable people
Ask or listen
sound advice.