Author of the song "Vladimir Putin - well done!" complained about lack of money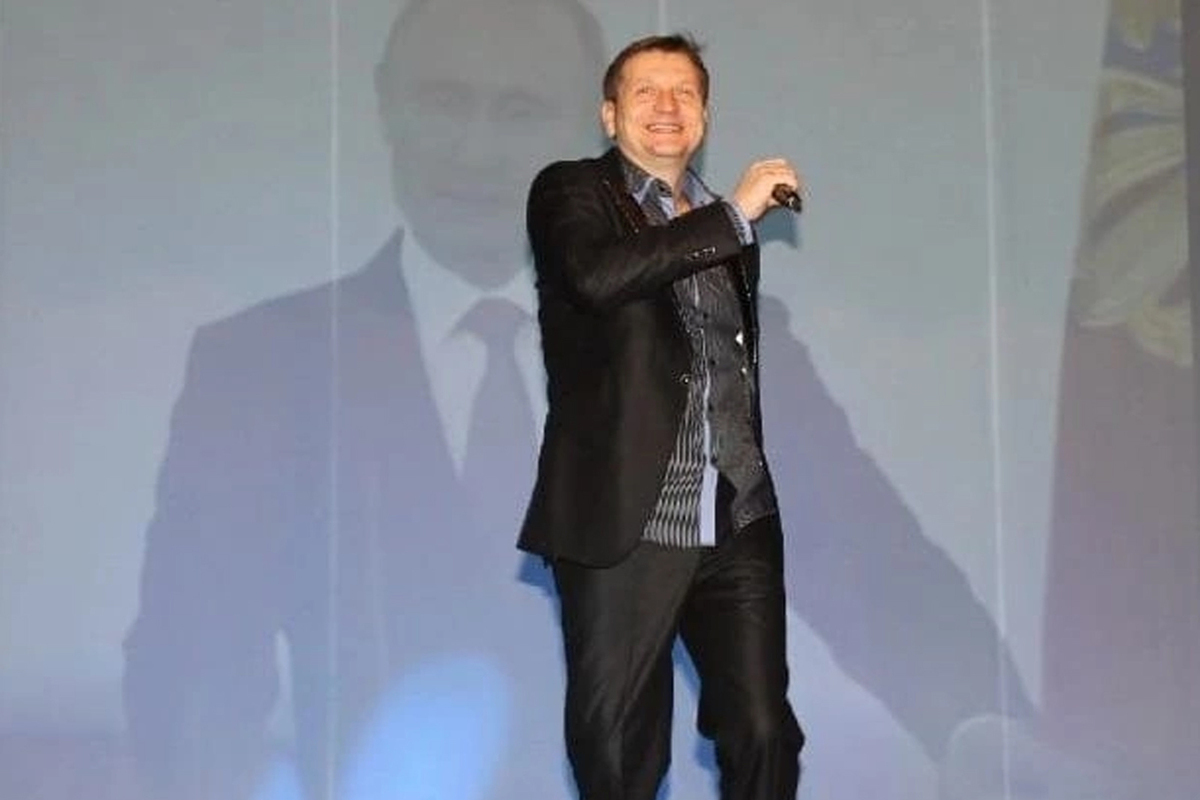 Oleg Likhachev became famous in 2014 when he wrote the hit "Vladimir Putin - well done!". Now the man continues to write patriotic songs. Only his compositions remain unclaimed. Likhachev complained about the representatives of show business and lack of money.
Oleg Likhachev is 48 years old. He is divorced and the father of two children. For a long time he lived in Kazan. Four years ago he moved to Zvenigovo in the Republic of Mari El.
He says about himself: "I am a film actor, presenter, singer, DJ, participant in numerous television shows, songwriter of the hit "Vladimir Putin is well done!" and other songs with millions of views, record holder of the Russian Book of Records. But the man earns a living in a taxi. Periodically starred in serials. He gets episodic roles.
Among other achievements, Likhachev indicates that he is the most prolific man in Tatarstan. He shared the details: "In April 1999, I got a job as a seed donor in a family planning center in the city of Kazan. He went through complex procedures of genetic, physical and mental compliance with potential activities.
From the very beginning, my characteristics gained great popularity among DSP clients, so I had to work hard. According to preliminary estimates, I am the biological father of 30 to 70 children. For example, by May 2000, I had submitted biological material 140 times."
All these successes brought Likhachev neither money nor fame.
Why it happened, the man explained to us. We started the conversation with his main hit "Vladimir Putin - well done!".
- I wrote the song on July 31, 2014, - Oleg Likhachev recalls. - She came to me from above. The same was said by SHAMAN about the song "Let's get up".
At first, the universe put the phrase "Vladimir Putin is well done" into my mind, and away we go. Within two hours, words and a melody appeared. Then I did not imagine that millions of people, including schoolchildren and youth, would begin to sing the song.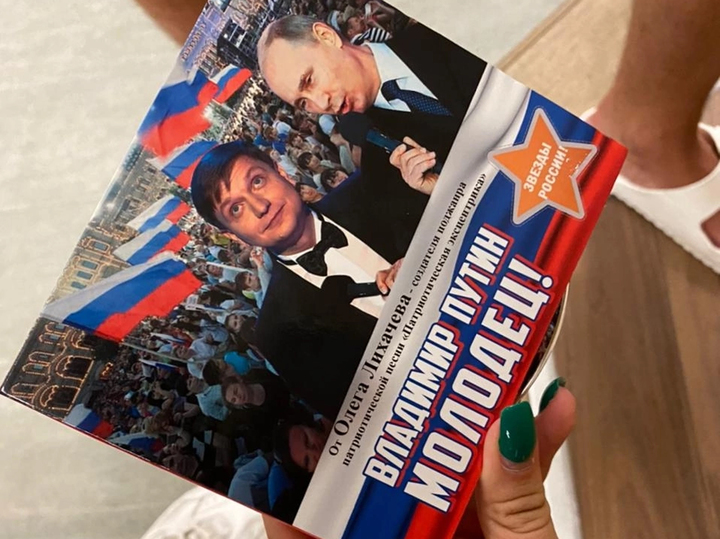 Unfortunately, no one knows my name, and all because representatives of show business do not invite me to large, media concerts.
- How much money did you earn from this song?
- Specifically, on this song for nine years, I earned about one hundred thousand rubles. In 2016, he sang in a building on Novy Arbat. Artists from the circumstellar circle, a couple of downed pilots and Soso Pavliashvili performed there. He also gave a concert in Novosibirsk at the market. The market paid 70 thousand rubles and completed my entire rider. That's when I felt like a star. And now in Moscow they offer me to sing for free or for food. I agreed several times, I don't want to do it again. Being the king of the Moscow backyards is not my level.
By the way, in the near future I intend to sue the stellar youngsters who use my hit in their videos. I plan to cut down 400 thousand rubles from each in order to defend the violation of copyright. At one time, I sued Morgenstern (recognized by the Ministry of Justice of the Russian Federation as a foreign agent) on the same issue. For two years, I collected from him "clean" 650 thousand rubles.
- Have you written any other songs?
- I have about 40 patriotic, eccentric, lyrical songs and hymns. For example, our song "The Order of Courage... Posthumously" gained 300,000 responses on the social network. But I wrote it in collaboration with the Honored Artist of Russia Alexander Savin. Why we do not perform this song at big concerts is also a question for representatives of show business.
- How do you earn?
- About once a week I shoot in episodes. They pay about 3000 rubles. While the actors of the first plan receive in the region of 300 thousand. If we took some fees from the main actors and gave them to the episodic ones, we would live like human beings.
My finances are tight. First, after 2014, life has become hard if you do not have at least some small business. Secondly, I only do what I like.
Life is pleasure, comfort and giving joy to others through creativity - this is my attitude for the last years of my life. I allow myself to play in episodes, sing on stage and in a restaurant. Of course, you can plow from morning to evening for a small increase, but I prefer to lie on the couch or take a walk so as not to ruin my mental and physical health.
Therefore, the money from the courts won will not interfere with me. Now I'm completely broke. He also got very sick. The rest of the money goes to medicines.
- Colleagues on the set, where you have to work, know your main song?
- The main characters of the series "Next", in which I starred, know my hit and admire it. He also starred with Bezrukov. He didn't know my song. But the administrator knew him and even squealed. Actor Vadim Galygin also does not know. But in the course there was part of the extras of the film where we worked together. People pointed the finger at me and did not understand why the author of the legendary hit works for a penny.
I do not hide the fact that I support Putin's foreign policy. But if I write another song, I'll be considered a fanatic. And this is not so. Putin is like a father to me.