Art is built into the schedule – Kommersant FM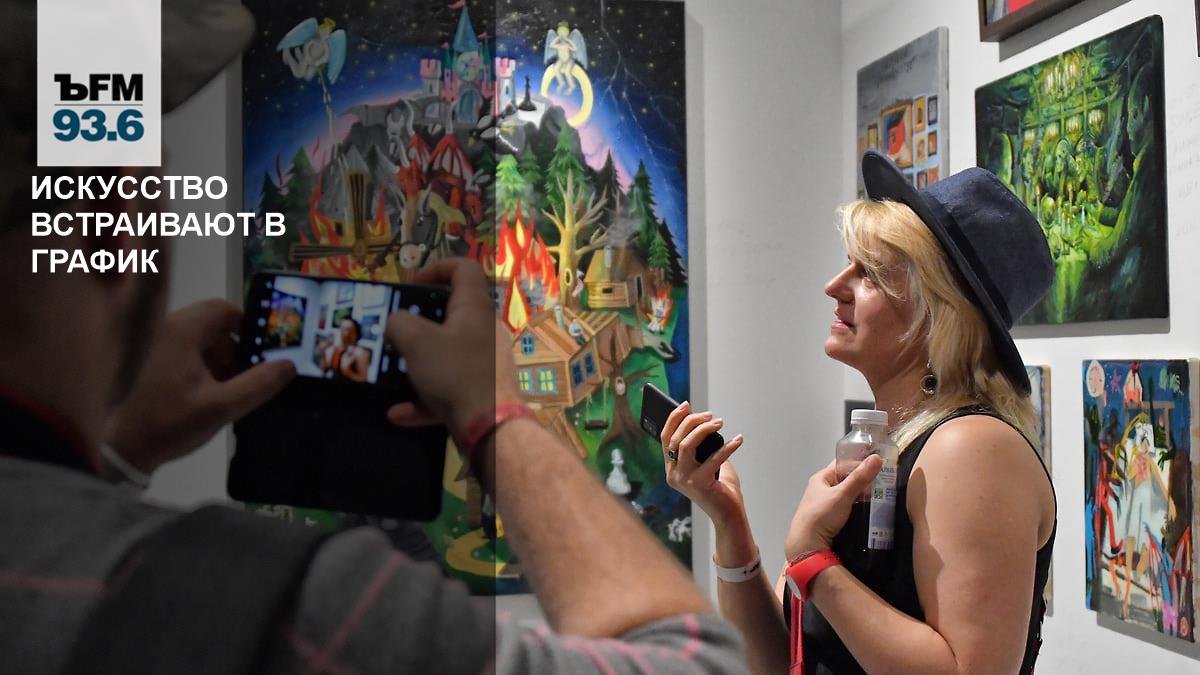 Wealthy Russians have planned a cultural autumn: Swan Lake at the Bolshoi Theater, a charity ball in honor of the 150th anniversary of Fyodor Chaliapin at the Vladimir Palace and the Blazar contemporary art fair. This is just a small list of the cultural events this weekend. Following Moscow, collectors are planning trips to London, where the Frieze Art Fair opens. This season, as Kommersant FM found out, concierge services are recording an increased demand for European events. Details from Aelita Kurmukova.
Summer closed with the Petrovsky Ball in St. Petersburg, autumn opens with contemporary art in Moscow. Cosmoscow, the main event in the Russian art industry, starts next week.
This year the international contemporary art fair will be held at a new venue for the first time. Instead of the traditional Gostiny Dvor, collectors and art lovers are welcome at Expocentre.
But it's not just the location that has changed, shares Kommersant's society columnist Evgenia Milova: "The preview of Blazar is taking place until Sunday inclusive, this is the "sister" fair of Cosmoscow.
Those who managed to get there say that prices for works by young artists have risen noticeably in ruble terms. This is also a factor that should not be discounted. There are also foreign contemporary art fairs in Paris and Basel. A lot of people are going there."
The average bill for the work of young artists, as fair founder Anna Naumova said in an interview with Forbes, is 70 thousand rubles. And this year there are price tags starting from 10 thousand rubles. up to 1.5 million rubles.
At the same time, banks have also entered the art market - holders of premium cards are promised access to world art platforms and auctions. However, how these works of art will be exported is another question.
And after a year of calm, requests for European events are back on trend, say representatives of concierge services. These include Fashion Week and Cannes, which this year brought not just fans of cinema and social life, but also Russian designers with their shows.
Now clients are looking for theatrical premieres and fairs, adds Kirill Ryabkov, marketing director of Konsierge:
"In particular, there have been requests for tickets to Swan Lake at La Scala. Their cost was €1.5 thousand, despite the fact that within six months there had already been a sold-out.
If we're talking about art, then in October everyone will fly to Frieze in London, this is one of the world's largest art fairs.
Many have European passports, which facilitates travel. So, one of our clients a few days ago was at a private Chanel dinner in London in honor of the opening of the largest retrospective at the Victoria and Albert Museum.
From the latter one can also remember Qatar, the Valentino retrospective in Doha. By the way, the exhibition was partly organized by a Russian company."
But Dubai has not yet reached the status of a venue for closed events, according to Kommersant FM's interlocutors. People go there for concerts by world stars and social parties, including those from Russian businesses.
But the United Arab Emirates is now a kind of cultural bridge between Europe and Russia. And for the second year in a row, the Dresden Opera Ball (now called the Dubai Opera Ball) is being held there, where Russians also gather in November, shares the President of the International Ball Association Mikhail Gribov:
"The ball unites society with artistic matter. There is no key agenda, any political or business topics. The ball itself will take place at the Dubai Opera. Most requests for it come from the community that has moved to the emirate.
But those who live in St. Petersburg and Moscow also have a desire to attend the ball. The cost of entrance tickets is from 60 to 120 thousand rubles, these are options with dinner."
You can get to the ball without dinner by purchasing a ticket only for the gala concert, its price starts from 10 thousand rubles. A year ago, the opera ball was opened by Placido Domingo, this year by the Russian opera singer Aida Garifullina.
By the way, there is now a similar ball in Russia, it's called Petrovsky. The event took place at the Catherine Palace in Tsarskoe Selo at the end of August. Politicians and businessmen from the Forbes list were seen there, but not a single name was leaked to the media. In times of uncertainty, everyone stays incognito.
---
Everything is clear with us - Telegram channel "Kommersant FM".