"All the bicycles were stolen": Russians living on the border with Finland described the problems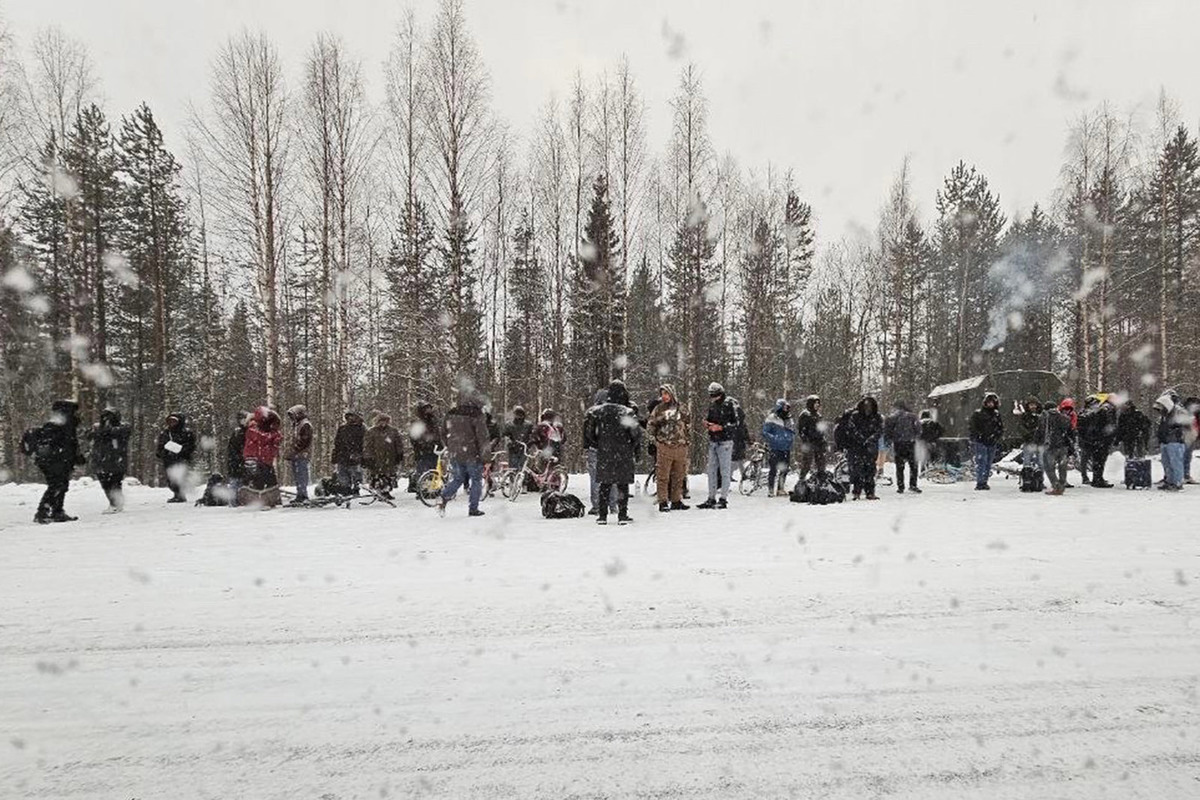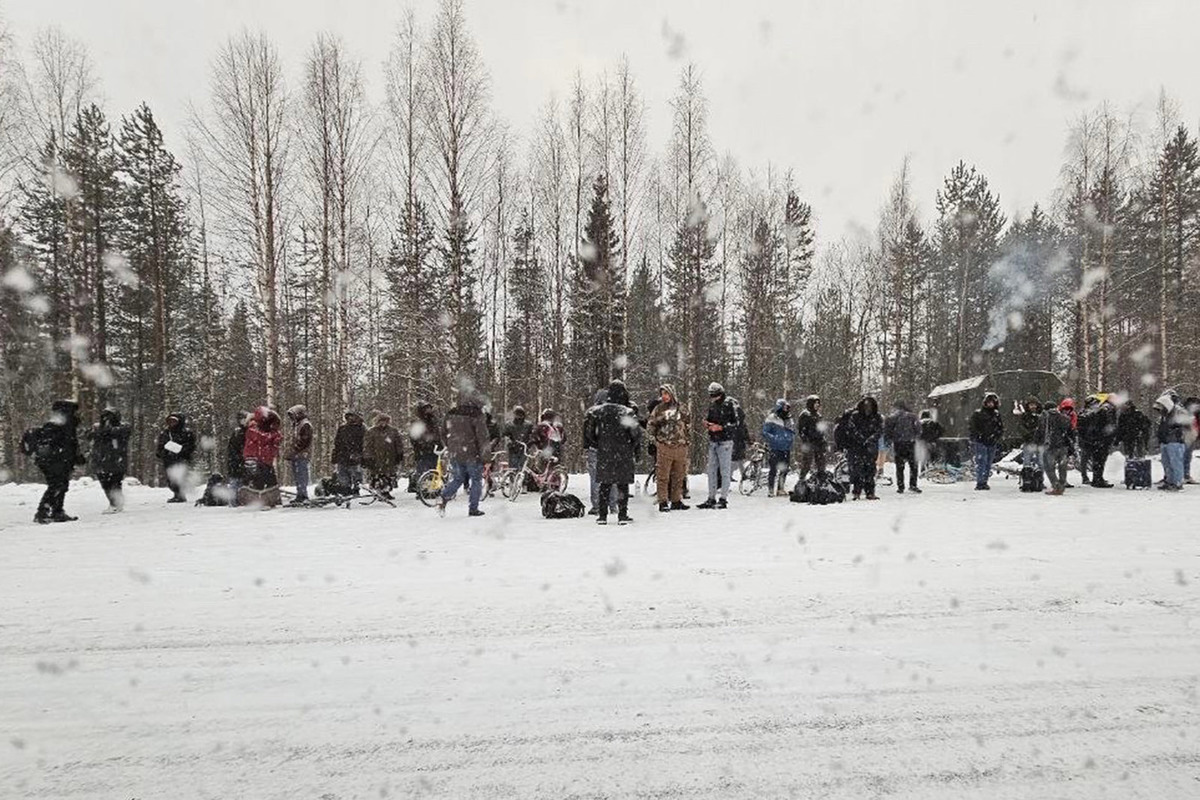 On Tuesday night, Finland may close the four remaining checkpoints on the border with Russia. This will include the slamming of the checkpoint on the Lyttä-Vartius border, which the day before temporarily stopped working due to the influx of African refugees on bicycles. The closest to the checkpoint is the Karelian city of Kostomuksha, whose residents have already sounded the alarm.
First, bicycles began to disappear, and then the locals became indignant about what to do with the refugees if they decided to stay with them.
Residents of Kostomuksk described the difficult situation in the city and told how refugees get to the border.
A lot of offers for the sale of bicycles in Kostomuksha have appeared on the free classifieds website. Prices reached up to 100 thousand rubles for used vehicles.
"The mass buying of bicycles began over the weekend," says Alexey. – We bought it not only in Kostomuksha, but also in neighboring settlements. My advertisement for the sale of a bicycle was on the site for more than a year, no one was interested. And then they called and said that they would pick it up within half an hour.
I thought of selling it for 15 thousand, but taking into account the efficiency, I made a discount and sold it for 12 thousand. The buyers spoke Russian, but were of oriental appearance. They were in a hurry and did not look at the goods. I was surprised. I asked: why do you need a bicycle in winter? They answered: it doesn't matter. I offered to fold it carefully, but they refused. They carelessly threw it into the trunk, which they didn't even close, and drove away. Apparently they needed it for one-time use.
Alexey adds that they bought an old, half-broken bike from a friend of his without haggling.
– My bicycle is brightly colored, there's only one of its kind in the city. If they throw him out before the border, I would take him back. It seems that now photographs of discarded bicycles have appeared in city public pages, you need to look for yours," says the man.
Alexey did not see the migrants themselves in the city: "In the chat they published photographs of refugees who were standing near the Oasis hotel with bicycles, but I did not encounter them. There has never been such an influx of refugees in Kostomuksha. We would immediately notice strangers. There is only one African American living in the city, such citizens are a novelty here."
– Is there somewhere in your city to accommodate refugees if they decide to stay?
– There's nowhere to put it. There is one health sanatorium in the city at the hospital, maybe they will be accommodated there. Although vacationers probably live there. We definitely don't have a PVR.
When asked how migrants could get into the city if there is a checkpoint at the entrance to Kostomuksha, and the documents of those arriving are checked, the man suggests: "Apparently, there is some kind of legend among migrants. And everything is in order with their documents, if they missed it. Clearly someone is helping them. Advertisements appeared in chats to find a carrier to the border. It was necessary to transport 12 people at a time, they promised to pay 425 dollars for each, the distance was 900 km. You see what crazy amounts of money refugees are willing to pay. Probably someone is looking after them and helping."
On Sunday, messages about bicycle thefts began appearing in Kostomuksha chats.
"My bicycle was stolen, I leave it in the entrance all the time, a friend's was also stolen," says one of the residents of a border town. "They are most likely stolen by locals, and then resell them to migrants." In general, we haven't had any thefts for a long time; people quietly left bicycles and scooters in entrances and on the streets. Now they have started to bring it home.
Why the migrants needed bicycles, the interlocutor explains: "Our border is considered a car border, it's not possible to cross on foot, only by transport. A bicycle or scooter is also considered a means of transport."
Another victim is indignant: "We have an entrance with an intercom, strangers won't get through. On Sunday, all the bicycles in the entrance were taken out. I found out that this was the work of our neighbor. Now he is not at home. When he comes, we'll sort it out. If he doesn't return the bike, I'll write a statement to the police."
Another resident of Kostomuksha described the general situation in the city: "We have a border town, 36 km to the border. Population 30 thousand people. There are no migrants in sight in the city. They go to the border along the highway and don't stop at Kostomuksha. But if the Finns close the border, then expect guests. They will have nowhere to go. The train to St. Petersburg and Petrozavodsk runs only twice a week. The frosts at night are expected to be severe, so they can't die on the street."
According to the interlocutor, the border seems to be open for now. But locals are worried that the window to Europe will slam shut on Tuesday night.
"Parents whose children study in Finland are especially worried. We have quite a few of these," the woman adds.
Local resident Mikhail confirmed that he had not met any refugees in the city, and explained why the locals were negative about the influx of migrants: "We don't have enough housing for locals, nothing is being built, rented apartments cost from 30 thousand rubles. Can you imagine if the refugees are provided with housing and food, what will happen here? Our people will rebel.
Previously, we didn't have any migrants; at most, a couple of Ukrainians came after the start of the Northern Military District. The border barely worked; there weren't many people there. Only relatives of those who live there or who are going to study or work were allowed into Finland. But in the old days, people constantly traveled to Europe for fun and to buy food.
So far I have not met a single refugee in our city, although I travel around the city and go to the store. It seems they are taken in cars and left on the highway, where they get on a bicycle and ride to the border. Apparently, they will have to get out of here themselves. It's unclear how."