We won't take off, so we'll swim - Style - Kommersant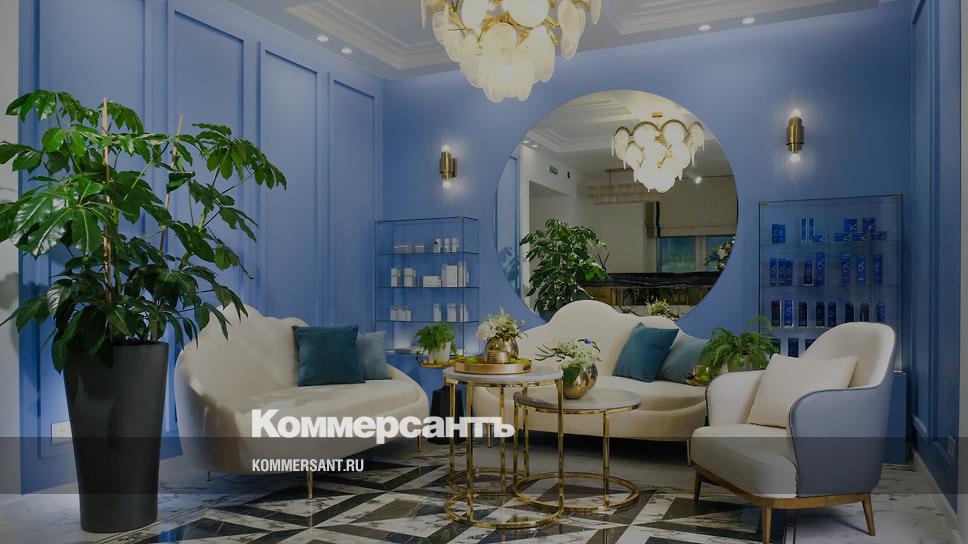 Kommersant Style talks about affordable wellness treatments that will help increase stress resistance and reduce anxiety.
It seems that now is the time to take care of your mental and physical health. A litmus test can be a situation when you get tired of what others say: you look tired. In addition to well-known and proven methods, such as meditation and fitness classes in the gym, very simple things work like walking in the fresh air, reading, music, that is, everything that will distract attention from reading the news as much as possible. You can connect and spa ways of relaxation. We talk about places in the capital where you can find such practices: from massage with aromatic oils to swimming in highly concentrated sea water.
Eco-Studio Organic Woman & Kypwell
Rochdelskaya street, 11/5
This is a lifestyle studio: they do massages, work with posture, help with relaxation techniques and the choice of a nutrition system. All clients undergo an initial consultation and receive a personal wellness program, a plan for individual training and massages. New on the menu of the studio is the Kypwell aromatherapy treatment, which combines a light lymphatic drainage massage and the therapeutic effect of specially selected extracts of Cypriot herbs and essential oils. Aromatherapy promotes overall health, maintaining physical and emotional balance. A different combination of oils (you can choose your own version according to your mood) leads to an improvement in mood and overall well-being.
Encore Fitness
Tower "Oko", 1st Krasnogvardeisky proezd, house 21, building 2
For real relaxation, special autumn treatments have been developed here. Green Peel Fresh Up is a lymphatic drainage facial massage using a warm natural mixture of herbs and a cold alginate algae mask that stimulates blood circulation and helps to activate the metabolic functions of the skin, strengthen its immunity. The procedure is suitable not only for the face, but also for the hands. Anne Semonin intensive moisturizing body wrap based on pink clay is designed for the body. The scrub contains mineral-rich salt from the Noirmoutier region, which is mixed with your choice of antioxidant or relaxing oil, gently cleanses and nourishes the skin. The subsequent wrap restores, improves skin texture, mentally relaxes.
AnyBody Massage Studio
The menu of the studio now includes the Balance program or a relaxing massage based on Spanish and Balinese techniques, the essence of which is the restoration of the flow of internal energy. During the program, both superficial and deep muscles are worked out in detail. "Through the release of muscle tension, the neural connections are affected," says Alena Minina, spa coach of the studio. "If a person is now or constantly experiencing stress, then a course of massages, of course, will have a cumulative effect: sleep will improve, anxiety will decrease, clamps in the body will go away. But even from a one-time visit, he will get the result in the moment. The effect is enhanced by the soundtrack (if you wish, you can put your own playlist, for example, for meditation), subdued light, comfortable room temperature and Harmony massage oil (mandarin, basil, cedar, vetiver, sea salt, tonka bean extracts).
Fonte Beauty Salon
Barykovsky lane, house 4, building 3
The Polynesia Thalisens spa treatment with scrub, body wrap and massage and Magnesium Forte signature massage will help you switch. Its creator, spa specialist Svetlana Zhukova, says that the most important thing in the procedure is the use of magnesium in a transdermal form. It activates protein synthesis, enhances the absorption of calcium, potassium, silicon, is involved in the production of sex hormones and is the main nutrient of nerve cells. "The main task of this massage is to harmonize the work of the whole body," she says. "Using magnesium and the Thalion modeling technique, we relieve nervous and muscle tension, increase blood and lymph circulation, help remove stagnant interstitial fluid and toxins from the body, which also helps in fight cellulite and fatty deposits. Due to the high concentration of magnesium (33%), the functioning of the nervous system improves, muscle pain and cramps decrease.
Bionika Center
Kosmodamianskaya embankment, 4/22, building B
Here they offer to take a course of floating therapy, the essence of which is a complex effect on the body and through this effect - switching from external stress factors. Floating means "floating", and the formula for its effectiveness - darkness, silence, heat, water and special salt - is the basis for a dense solution in which to immerse. The absence of temperature, sound, visual, tactile stimuli significantly improves the human condition, mental and physical. The procedure is aimed at isolating a person from the influence of the outside world. An hour of floating is said to restore up to eight hours of deep sleep.