Ukrainians began selling stolen passport blanks to everyone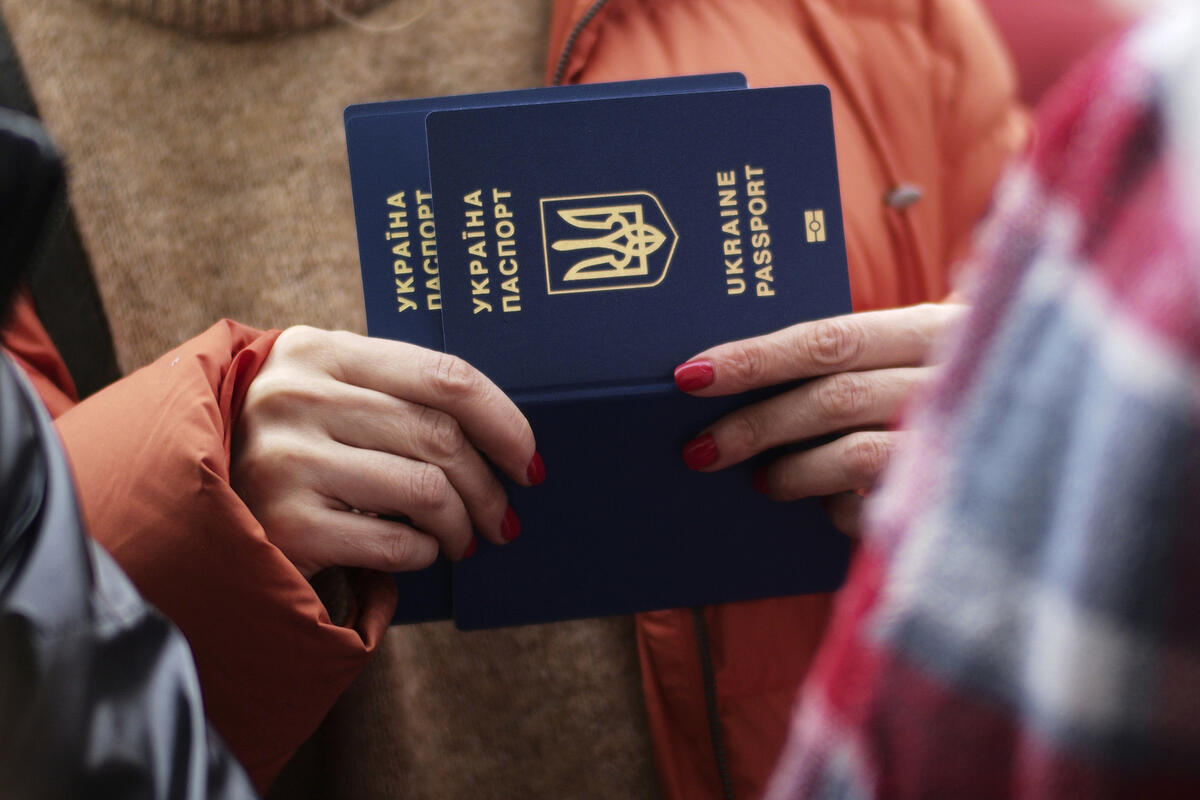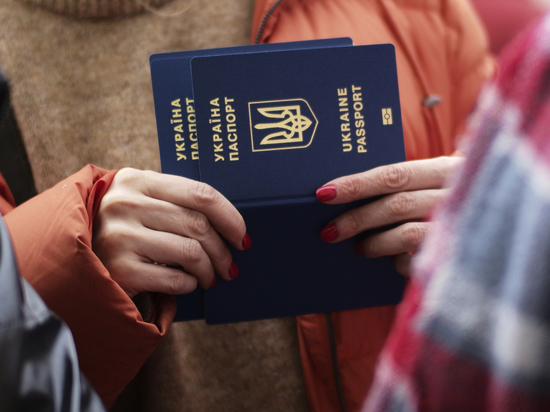 The sale of counterfeit Ukrainian passports began to flow about eight years ago. The goods were sold for 100-300 dollars. Documents made on the knee were not in special demand. Today the Ukrainian passport is valuable. With him, you can safely go to Europe and get refugee status. A Russian woman who lives in America told how she was offered to buy Ukrainian citizenship and how she lives with a Ukrainian passport in America.
Svetlana lives in New York. With people who make fake documents, the woman met in the spring. There was no mention of a passport. The Russian woman understood that the purchase, storage and transportation of fake passports could be punished for up to three years.
- I'll start about how I found a person who provides such services, - says Svetlana. - I have been living in New York for a long time, they often fly to Russia, Europe. To do this, I need to have a certificate of vaccination with Pfizer. In telegram chats I found guys who agreed to make a document. The asking price is $300. The certificate turned out to be genuine, with a QR code - my data was indicated there, where and when I was vaccinated. With this certificate, I calmly crossed borders. It was read in Europe and America.
Some time ago, I again turned to the guys, asked to issue a couple of certificates to my friends from Russia, who were going to fly to the States. And suddenly the young man on the other end of the wire asked if I would like to get a Ukrainian passport. I was surprised: "What do you mean?" He is quite calm: "Become a citizen of Ukraine." He assured me that the passport was "clean", it would be entered into the database of the Ministry of Internal Affairs of Ukraine, they would indicate the place of my birth - any Ukrainian city, the document would be sent to me by DHL Express.
According to the woman, the cost of the service is $3,000. Production takes 10 days.
- I asked where the guarantee is that my money will not float away. Then I was offered to pay half the cost. Translate the second part to "guarantor". The "guarantor" is a real person whose name is in the fast payment system. In case of force majeure, I will be able to recover money from him through the bank. For his services, the "guarantor" takes an additional $ 1,000.
- Did you find out where these craftsmen came from?
They probably wouldn't admit it. But I think there's a whole team of hackers at work. Perhaps one of them is sitting somewhere in the European Union. As far as I understand, with the Ukrainian passport the story came out as follows. In the mess that is happening now, Ukrainians have a passport database. They sold blank passports with the possibility of entering the necessary data there.
- Did someone make passports for these people?
I know the person who did. In June, I saw the passport with my own eyes. In August, the man followed him to Germany. I asked if he was afraid to cross the border with a fake document? He laughed: "Not a single vein has trembled, especially now that there is such chaos in Europe, they don't have time for checks." Personally, I don't need a Ukrainian passport. In America, he obviously will not help. Nobody wants refugees here.
— Do Ukrainian refugees go to America?
- They're going. Those who do not have a visa come here illegally, through Mexico. America grants them permission to live and work for a period of one and a half years. That's all the perks. They are looking for housing and work on their own.
Ukrainians believe that America will meet them in the same way as Europe, they think that it is smeared with honey here. And then they cry in social networks: "Help me find housing." Because of them, the situation with the housing problem has worsened. Landlords began to check the documents of those wishing to rent a house under a microscope. Nobody wants to accept refugees. Because there are no guarantees that a Ukrainian will be able to pay rent. And in America, laws protect tenants more than landlords, so as not to produce homeless people. Having settled a person, it is difficult to evict him, even if he does not pay. In a good scenario, the eviction will be delayed for six months or a year. And if the apartment is rented by a family with children, then it will take even more time.
- Refugees receive benefits for the first time?
"They don't get paid anything. Many come with a thousand dollars in their pocket. Looking for work with accommodation. They get jobs as nannies for children or nurses for the elderly, the disabled. They are used here both in the tail and in the mane. They endure. Where to go? Money is needed. They will earn some money, rent a room for three or four people in Brighton Beach district. A bed costs 300-500 dollars. They live in inhuman conditions. In New York, a shabby kennel costs $1,200-$1,500 a month.
- What are the salaries of refugees?
- My acquaintance from Kiev works five days a week as a nanny living in a rich family. She is being fed. He gets $800 a week, which is a lot of money. He rents a murdered room for $700. She was lucky, the owner of the apartment turned out to be Ukrainian, she gave her the price.
Do Americans show sympathy for refugees?
- Ukrainians are sorry. But this only manifests itself in the fact that the Americans send things to Ukraine. Many rich people bring expensive clothes. My friend from Kyiv was recently brought a bunch of junk, among which even men's Gucci boots were caught. A friend sent everything to Ukraine.
— Are they moving to Europe, where conditions are better?
— Units leave for Europe. Most remain. No one teaches the language, what they hope for, I don't know ...
Are there no more Russians in New York?
"There have always been a lot of them. Russian speech is heard everywhere. Maxim Galkin arrives in New York in a couple of months (recognized as a foreign agent by the Ministry of Justice of the Russian Federation - "MK"). There are still tickets for it. Yes, and the performance will take place in a seedy hall. I wonder if he knows what platform he was given? I bought a ticket for $120 for Chulpan Khamatova. Expensive. When she came here with Yevgeny Mironov as part of the Theater of Nations, tickets cost 50-70 dollars. Only Russians go to the performances of our artists. There are no Ukrainian spectators at the concerts, they are not up to entertainment.