Ukraine asked Germany for Taurus missiles with a range of 500 km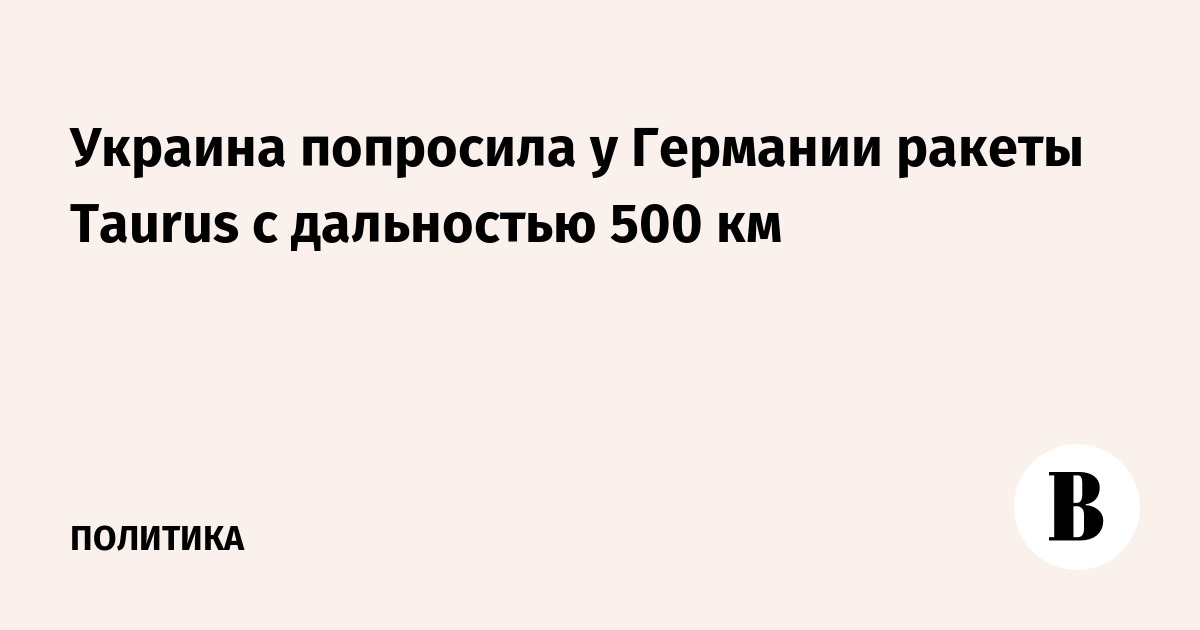 Ukraine has requested from Germany the supply of long-range Taurus missiles with a range of up to 500 km. Der Spiegel and Frankfurter Allgemeine Zeitung (FAZ).
Kyiv turned to Berlin with a request for the supply of missiles the other day, Der Spiegel writes, citing the German Defense Ministry. According to the publication, Germany bought about 600 Taurus ten years ago, of which only 150 missiles can now work.
Christian Democratic Union (CDU) defense expert Roderich Kiesewetter this week advocated the delivery of Taurus to Kiev, which he said would allow a strike on military infrastructure in Russia "far behind the front lines." Defense Minister Boris Pistorius (SPD) reacted "cautiously" to this proposal.
FAZ also writes that the requested missiles are suitable for the F-16 fighter, which Ukraine can now receive. According to the publication, a 400-kilogram Taurus warhead is capable of penetrating meter-thick concrete. "In this way, a cruise missile poses a threat to everything that seems especially well-defended: warehouses, command posts, hangars, bridges," the publication says.