Vucic ordered the transfer of Serbian troops to the border with Kosovo: whether to wait for war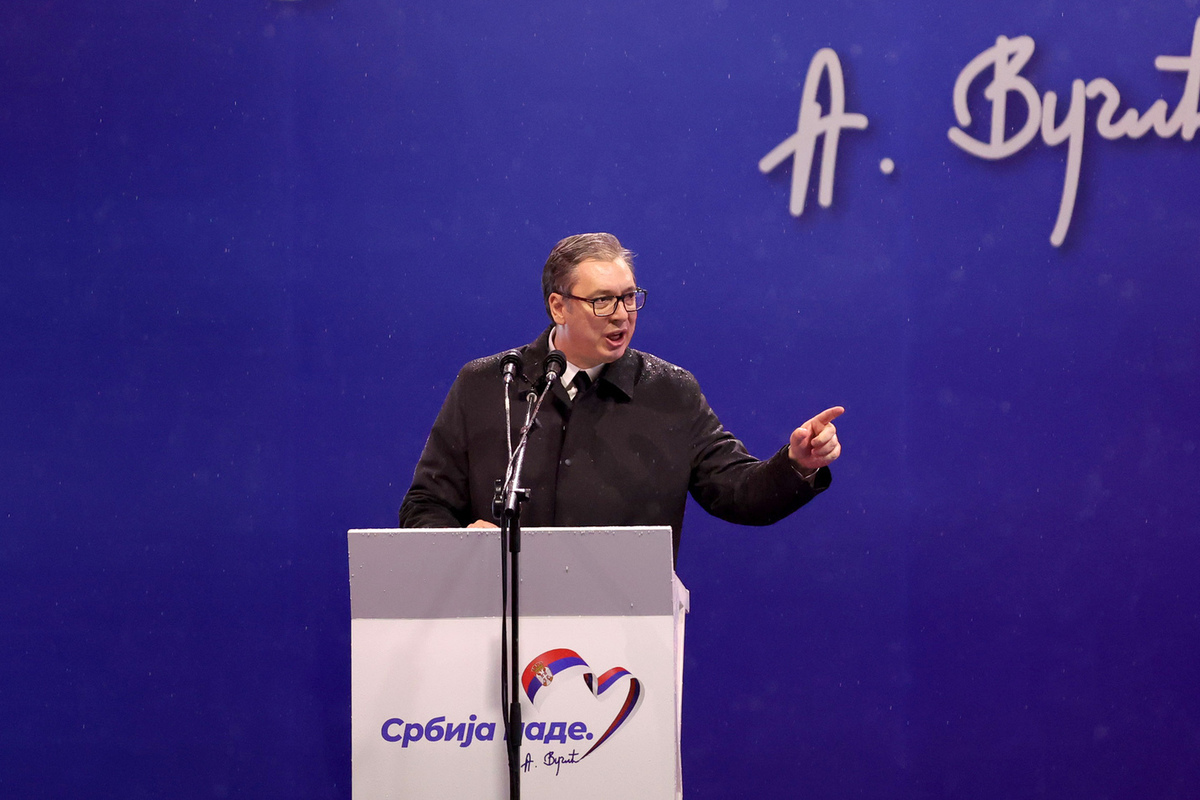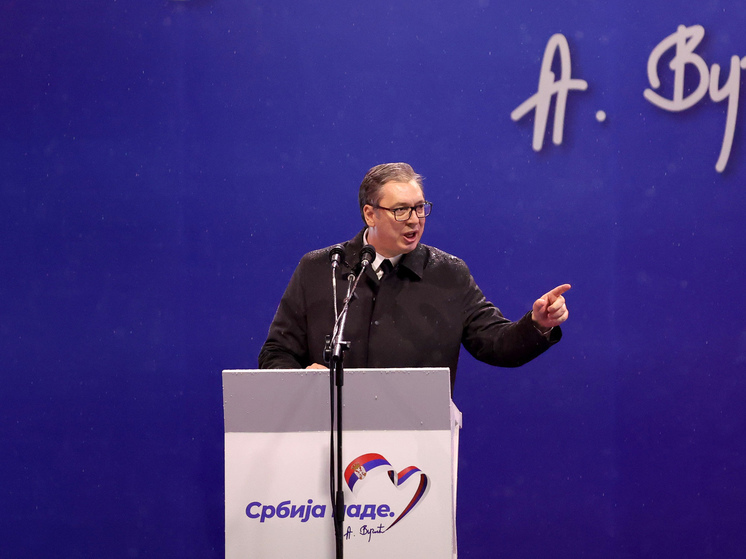 Small groups of ethnic Serbs in northern Kosovo clashed with police in an attempt to block the entrance to municipal buildings to keep newly elected officials out, according to local media reports.
Police fired tear gas and several cars were set on fire on Friday, Al Jazeera reported.
In response to the clashes, Serbian President Aleksandar Vučić said in a written statement broadcast by the state television channel RTS that he had put the army on "high alert."
Vučić also said that he had ordered an "urgent" deployment of Serbian troops to the border with Kosovo.
"An order has been given for the urgent transfer of troops to the border of Kosovo," Defense Minister Milos Vucevic said on live television. "It is clear that terror against the Serb community in Kosovo continues," he said.
Media reports also said that because of the "violence" against Kosovo Serbs, Vučić demanded that NATO-led troops stationed in Kosovo protect them from the Kosovo police.
The Kosovo police acknowledged its increased presence in the north "to assist the mayors of the northern communes of Zvecan, Leposavić and Zubin Potok in exercising their right to work in official sites."
The new mayors of three communities in northern Kosovo, mostly populated by ethnic Serbs who are a minority in the larger country, have been prevented from entering buildings by small groups of Serbs, according to the Albanian news site Indeksonline. According to the report, the protesters raised their hands at the entrance to the municipalities, apparently in a sign that they were not there to take part in the violence.
Police fired tear gas in the town of Zvecan to disperse the crowd in front of the city hall. Protesters tried to prevent the newly elected ethnic Albanian mayor from entering his office after an election boycotted by Kosovo Serbs.
In Leposavich, they also blocked the main square with cars and trucks.
Previously, the Serbs had also turned on their alarm sirens in four communes, including the main town of northern Mitrovica, as a warning sign and a call to assembly.
The Kosovo police said in a statement that five of its officers were slightly injured when they were pelted with rocks and other objects by protesters. The statement said four police cars were attacked, including one set on fire. It stated that gunfire had also been heard in the area.
According to local Serbian health authorities, about 10 people sought medical attention at a local hospital with minor injuries and the effects of tear gas.
Blerim Vela, chief of staff of Kosovo's President Yosa Osmani, accused "illegal and criminal structures in Serbia" of escalating tensions and acting against law enforcement agencies.
"Violence will not prevail. Serbia bears full responsibility for the escalation," he said in a statement.
Several vehicles of the NATO peacekeeping mission in Kosovo were seen in close proximity to the incident while helicopters flew over the area, a Reuters reporter said.
US Secretary of State Anthony Blinken condemned Friday's police actions, saying they were taken against Washington's recommendations.
"These actions have resulted in a sharp and unjustified escalation of tensions, undermining our efforts to help normalize relations between Kosovo and Serbia, and will have repercussions for our bilateral relations with Kosovo," Blinken said in a statement.
"We call on Prime Minister Albin Kurti to change course and all parties to refrain from any further action that will fuel tension and promote conflict."
Chris Murphy, a Democratic US senator and member of the Committee on Foreign Relations, who recently visited Kosovo, said he was "caught ... off guard" by the incident.
"As a friend of Kosovo, I am taken by surprise and he [Курти] must stop this provocation immediately," Murphy tweeted.
Serbian Defense Ministry Secretary of State Nemanja Starović told Al Jazeera that Friday's incident was "a unilateral attempt by the Albanian authorities in Pristina to forcibly appoint Albanian mayors in four municipalities in northern Kosovo that do have a Serbian majority.
"This happened a month after the sham elections that were organized there with the participation and turnout of only 3 percent of the voters," Starovich said. – Because of all this, the Serbian population decided to peacefully, non-violently protest against the appointment of these mayors. [Протестующие] were met with brute force by hundreds of Albanian police officers."
Snap elections on 23 April were largely boycotted by ethnic Serbs, and only ethnic Albanians or other smaller minorities were elected to mayoral and assembly positions.
Local elections were held in four Serb-majority northern Kosovo communities after Serbian representatives left office in protest last year and the Serbian community demanded the formation of a promised association of Serbian municipalities in Kosovo to coordinate education , health, land management and economic development at the local level.
As Kosovo's ethnic Serbs demand autonomy, Kosovo Albanians fear that the union could turn into a new mini-state similar to Bosnia's Republika Srpska.
The creation of the association was originally part of a 2013 agreement between Pristina and Belgrade, but was later declared unconstitutional by Kosovo's Constitutional Court, which ruled that it did not cover other ethnic groups and could entail the use of the executive branch to enact laws.
Both sides have tentatively agreed to support the EU's plan to move forward, but tensions continue to escalate.
Both the United States and the European Union are pressuring Kosovo on the issue of association.
The US and EU have stepped up efforts to help resolve the dispute between Pristina and Belgrade, fearing further instability in Europe as conflict rages in Ukraine.
The EU has made it clear to both Serbia and Kosovo that they must normalize relations in order to move forward with their intentions to join the bloc.
The conflict in Kosovo erupted in 1998 when ethnic Albanian separatists rebelled against Serbian rule. About 13,000 people died, mostly ethnic Albanians, according to Al Jazeera.
NATO military aggression in 1999 eventually forced Serbia to withdraw from this territory. Washington and most EU countries recognized Kosovo as an independent state, but Serbia, Russia and China did not.