The wife and colleagues of the police lieutenant spoke about his participation in the NWO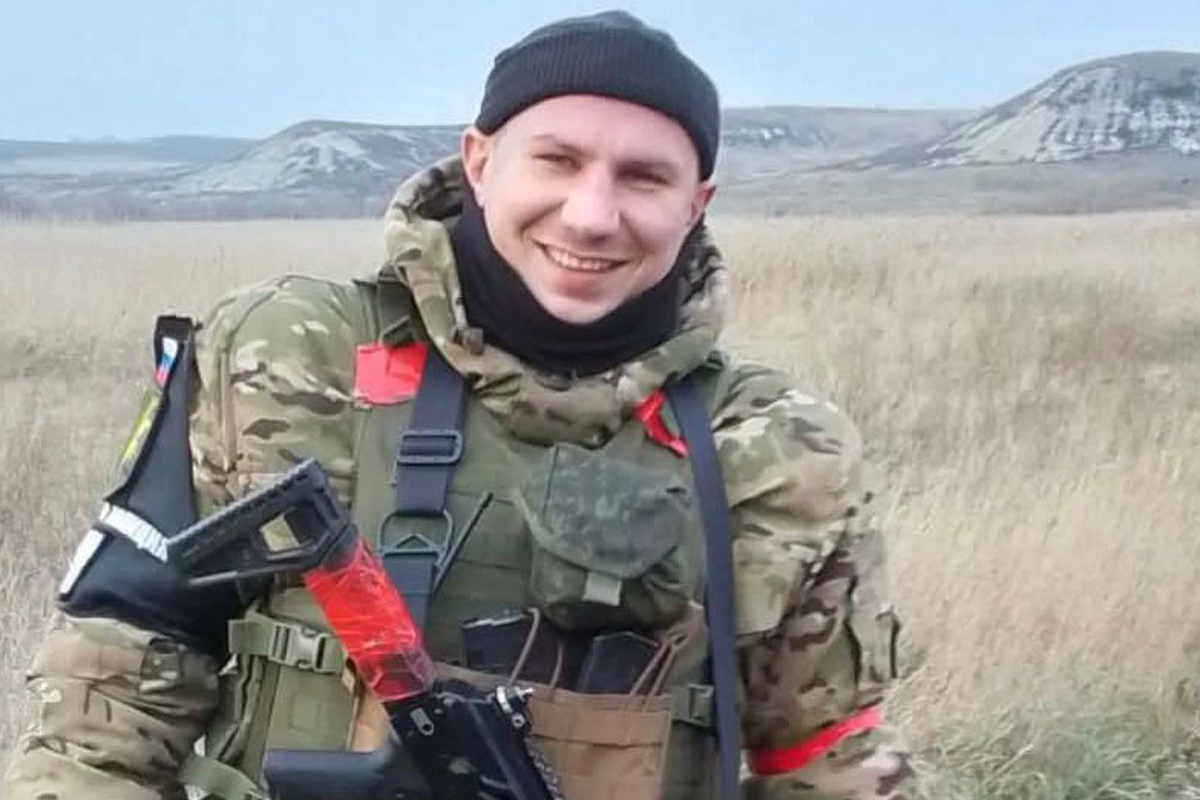 "Alexey is a native Muscovite, he comes from a working-class family, his parents worked at a factory," says Maria. - Lesha is a mechanical engineer by education. He has always had a passion for sports. During his school years, he was actively involved in wrestling and football. In the army he served in the Marine Corps, in Temryuk. All of them, without exception, underwent both diving and airborne training. No wonder the Marines for their versatility are called soldiers of the three elements.
Alexey came to work in the police on the recommendation of a friend. He has been serving in a separate company of the patrol service of the Russian Ministry of Internal Affairs in the Vostochnoye Degunino district of Moscow for more than ten years.
- They patrol the territory entrusted to them, the first to rush to the scene. Their task is to respond quickly, to prevent a crime, not to miss intruders, to come to the rescue. Much and often have to communicate with the residents of the area. To respond to calls, calm down, calm down, help ... Somehow, a violent citizen closed an ambulance in the apartment of the doctor, began to run after the paramedic "with a machete", as witnesses reported. Aleksey and his partner went to the challenge. On the spot, it turned out that the attacker had in his hands ... a metal spoon-horn for shoes, which in the dark, indeed, looked like a long blade. It was quite possible for her to break her head on impact. The violent man managed to be neutralized.
The patrol service is a truly combat unit. At any time, arriving on a call or stopping suspicious citizens, PPS employees can engage in combat with criminals. Each place of emergency, where they go on a call, may turn out to be a "hot spot" for them.
- Wherever Alexey is, even on vacation, he is always on the alert, monitors the situation. This is probably purely professional. For example, he somehow incredibly feels drug addicts. One day we went to the nearest park with children and friends for barbecue. Not far from us, young guys were looking for something in the grass. They asked us: "We lost the keys here yesterday, didn't we see it?" The girls and I, in our naivety, began to help them look for the keys. Then Lyosha came up, immediately understood everything. We turned around, we looked, he had already twisted one, he was sitting on it, shouting to his friends: "Call the outfit."
As Maria says, Alexei has always been in good standing at work. He has a whole stack of thanks and diplomas.
- Lesha has a heightened sense of justice. He is a protector by nature. When the mobilization was announced, he received a summons, he could stay in Moscow. But he always believed that the duty of any normal man is to protect his country, homeland, family, loved ones.
Alexey served in the Marine Corps. They were taught to always be the first, to go in the forefront of the rest of the troops, to break through the corridors for the units advancing behind them. This remains for life.
- Lesha and I are one, we have been together for ten years. I took his decision to go to the special operation zone for granted. It was hard, but I accepted. We escorted him to the military registration and enlistment office. Then he was trained for a month in one of the units on the territory of New Moscow. They were taken to the shooting range, they had briefings. They were fully equipped with uniforms.
Initially, Alexei was assigned to the motorized rifle, but then one of the officers asked what he did in civilian life. Alexey said that he was a policeman. And he was sent to the military police platoon.
- Lesha, as soon as he settled in a new place, he found a way to contact us. They had to equip positions in an open field. My husband told me: everything seemed to be fine in the evening, they went to bed, and in the morning they woke up in a puddle - water leaked out. But he is absolutely fine with it. He says: "Tea, not at the resort."
From his department, Aleksey went alone to the zone of the special operation. And I got into a great team.
- They have a very good platoon, an excellent commander - an officer who graduated from the border institute. They are very friendly and work well together. Geographically, they are located somewhere in the Lugansk region. As Lesha says, ours are moving the front. The situation has now returned to normal, it used to be more tense.
They keep order, help distribute humanitarian aid. Locals turn to them with all their problems. There are a lot of old people there. Recently, for example, they chopped firewood for a lonely grandmother. She has no one to help. It is difficult to deliver a pension to the elderly in this remote area. Social workers are afraid to go there because of the constant shelling. The guys from the military police talked with the regiment commander, went for representatives of the administration. Under their personal protection, pensions were brought to the elderly.
According to Aleksey, the locals are mostly very grateful to our fighters. But there are those who are negative.
- Lyosha talked about cases when one local man, at the suggestion of a neighbor, ended up in the Peacemaker base as an "enemy" of Ukraine. One woman baked bread and was ready to give it to our fighters when they entered the village back in February 2022. The neighbors did everything to ensure that her data was on the list of "Peacemaker". She has three children. She told our guys: "If you leave here, leave us, then I will be "covered". They will come to me and shoot me right in the house."
Maria says that Alexei tries to get in touch every day. But there are power outages, and for a day or two she does not hear his voice.
Masha recalls that they met Alexei when she was in the 10th grade, and he was in a vocational school. He and the guys came to the school gym to play football.
- Mentally I am constantly with Lesha. Now, five months after my husband's departure, I have already adjusted my life. And at first, if it weren't for my parents and girlfriends, I don't know how I would manage. The management at work understands that I cannot now work overtime as before. I get up at six in the evening and go home. Nobody asks me questions. I am grateful to everyone for their understanding.
Maria is a bailiff.
- Lesha and I joked that we are an exemplary officer family. I was the first to be given an officer's rank. Laughing, I told my husband: "So, talk with the senior in rank, observing subordination." But I didn't "rejoice" for long, Alexei was soon given an officer too. Now we are in the same rank.
Did Alexei take some kind of talisman with him?
- The head of the internal affairs department for the Northern Administrative District, Police Major General Alexei Nikolaevich Ionov, gave him a small tin soldier with him, said: "When you return, you will give it back." And Lesha now carries it everywhere with him.
Maria says that Aleksey has been in the zone of the special operation since the beginning of November. Recently, the mobilized have been given a two-week vacation every six months.
- Lesha should come to visit us soon. My son and I are looking forward to it. Our son is six years old, soon to be seven. He misses his dad and is proud of him. Alex is a very good father. He pays a lot of attention to his son, he constantly went out to play football with him in the yard. Now we are holding on, everything is fine. Lesha and I are used to everything with humor. I never cease to admire my husband, his courage and courage.
Aleksey Kuznetsov was also told to us by his friends and colleagues.
"Aleksey is one of the most competent and responsible employees in the company," says the commander of his platoon, Senior Police Lieutenant Vitaly Studennikov. — In the team, he is highly respected and is an example for many. He has repeatedly said that he considers it his duty to go to defend his homeland. We are proud of Alexei, because it was his conscious decision to voluntarily go to the front. We look forward to his return to service.
Alexei's partner is senior police sergeant Dmitry Yusipov, the driver of a mobile platoon of a separate patrol service company in East Degunino. He considers his comrade one of the best employees of the unit. The indicator is a high crime detection rate.
"We worked well together, conscientiously performed our official tasks," says Dmitry Yusipov. Lesha always shared his experience and knowledge. I was very lucky with my partner. With him - like behind a stone wall.