The media learned the reason for the US refusal to announce ATACMS supplies to Ukraine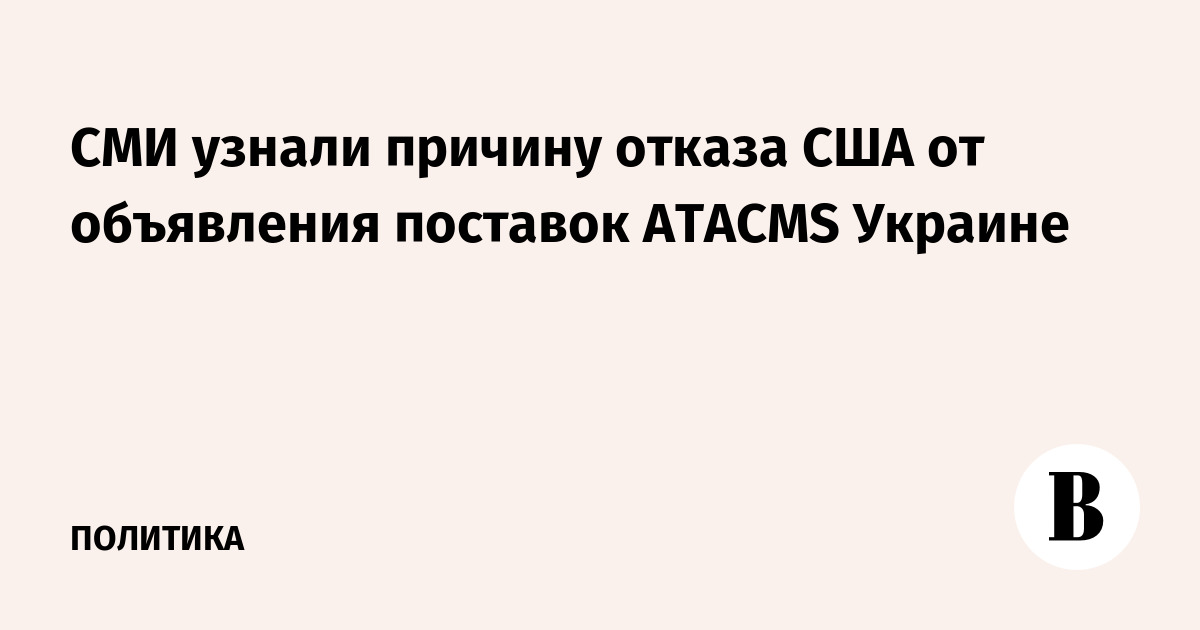 The United States did not publicly announce the sending of ATACMS operational-tactical missile systems to Ukraine, so as not to "warn" Russian forces, the Financial Times (FT) newspaper writes, citing sources.
The newspaper's interlocutors clarify that the administration of US President Joe Biden has not publicly announced supplies now, so that the Russian Armed Forces do not "pull supply lines further from the front line." Long-range missiles, which, according to the newspaper, will be equipped with cluster munitions, could be sent to Ukraine "in the near future."
Earlier, the American television channel NBC reported that Biden promised Ukrainian President Vladimir Zelensky to transfer a small batch of ATACMS shells to the Ukrainian Armed Forces. At the same time, the White House did not confirm or comment on the media report about the transfer of missiles.
Prior to this, US Presidential Assistant for National Security Jake Sullivan said that the American authorities would not yet supply ATACMS missiles to Ukraine. However, Biden will not remove the issue from consideration in the future, he added.
ATACMS weighs about 2 tons, the cost of one guided missile is about $1.5 million. Their firing range reaches 300 km, such missiles can be launched using HIMARS MLRS, which the Ukrainian Armed Forces already have at their disposal.
Russian authorities have repeatedly criticized the supply of Western weapons to Kyiv. The Russian Foreign Ministry, commenting on Washington's plans to transfer long-range missiles to Kyiv, stated that the United States, with the help of Ukraine, is waging a war against Russia.