The master described the repair of Western refrigerators under sanctions: they turn into monsters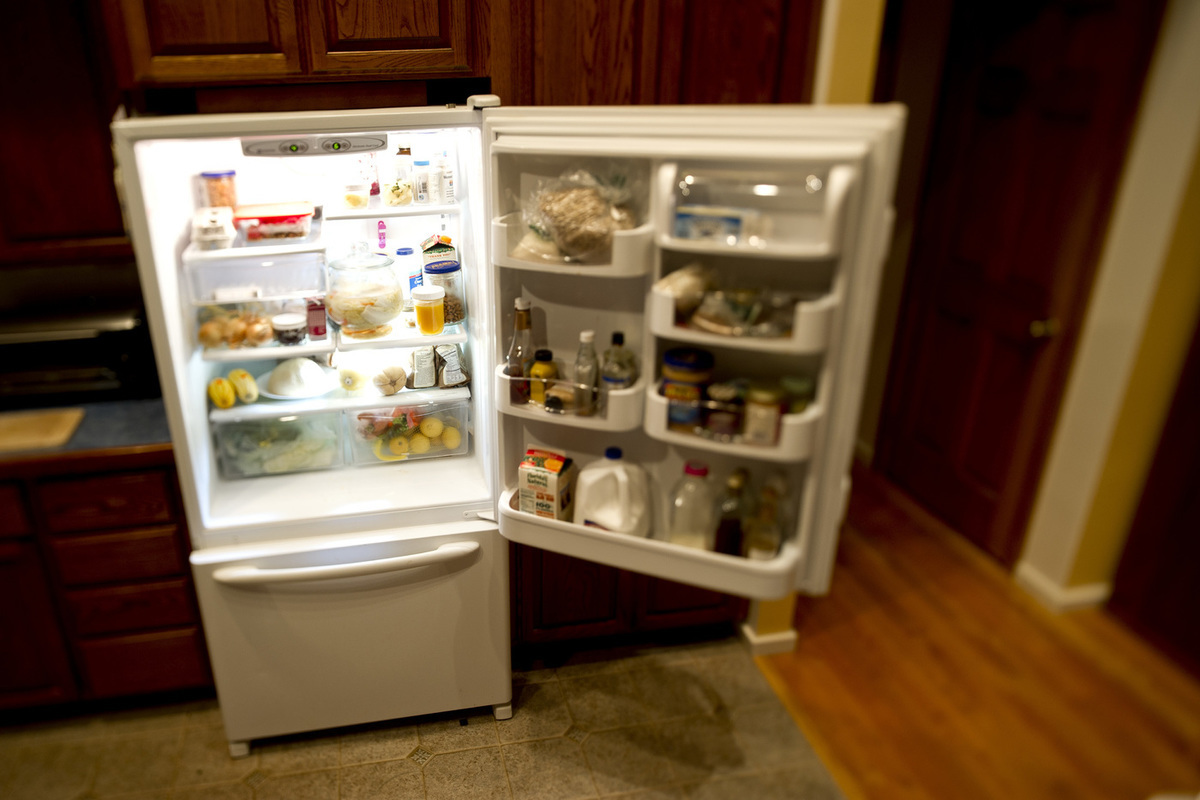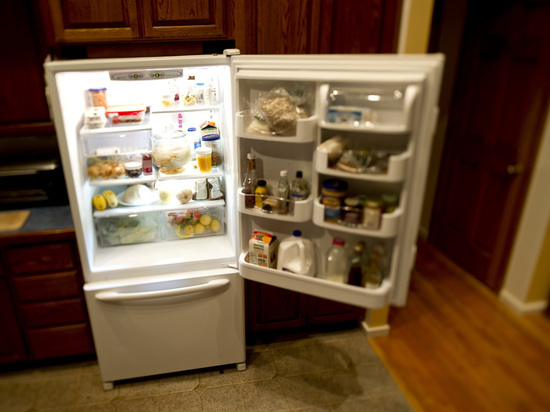 Repair of household appliances this year, after the cessation of official supplies of branded spare parts, has become a real quest. Some components have to wait too long, others are priced comparable to new household appliances. Under these conditions, repairmen perform the main task: to put the unit into operation, and beauty and side functions are secondary. What "repair ingenuity" looks like in 2022, MK found out. Let's start with the most necessary in everyday life - with refrigerators.
Since the beginning of this year, the Russian market has officially left a number of household appliances brands that are familiar to our customers. Back in the spring, European brands Liebherr, Miele, Electrolux, Bosch, Siemens and Whirlpool (brands Ariston, Indesit and others) announced this. Many "Japanese" (Sharp, Hitachi) and "Koreans" (Samsung) followed suit. True, foreigners most rooted in Russian soil are beginning to return slowly and without obligation - Bosch already did this in October.
But in any case, whether the official representative office of the brand in Russia works or not, the deliveries of both new devices and spare parts are now going in parallel ways. This means that it is much slower and more expensive than in peacetime.
Example: earlier, a part could be delivered from the Miele European warehouse within three to four days (this is if it was not in the Russian warehouse, which happened infrequently). And now - two months and "two prices" in euros.
However, the refrigerators of the listed brands themselves are now not even "premium", but a real "luxury": they are on sale in Russia, but not cheaper than 70 thousand rubles for the model that cost 35 in 2021. And so - and half a million for a branded fridge is out of the question...
Favorite proverb of a household appliance repairman: "Oh, you have a good refrigerator (washing machine), then they still made real things, now everything is solid Chinese plastic, so let's fix your unit - the same number will work."
True, repairing old equipment, especially expensive models, is no longer such an easy task as it was a few years ago. We have to improvise, balancing the speed, the cost of repairs and the client's capabilities. And the most nervous situation is with refrigerators, experts say.
"There is approximately the same problem for all equipment with spare parts," Igor Babich told MK, who has worked for more than 10 years in the official service center of a large retail chain, and is now leaving for private orders. - But if with a dishwasher people are ready to wait two months for parts, then with a "washer" they are already starting to cry: they say, let's do it as soon as possible. And the refrigerator does not wait at all: if you want, fix it in two or three days, no more.
What to do with a "sick" kitchen appliance is usually decided at a "concilium" of the master and the owner (hostess). If something available in Moscow broke down, then thank God. And in the event of a difficult situation, a dilemma arises: to buy a new refrigerator or "go through" with spare parts, putting the unit into operation "navally," says the repairman.
- In principle, each of the repairmen has always known and knows a couple of ways to "collective farm", and sometimes not a couple, - says Babich. - But no one likes this among the pros, all people, everyone wants to do it beautifully and not mess around. And now sometimes there is a choice - "collective farm" or leave without an order. So let's go and do it.
The simplest "workaround" for repairing refrigerators is replacing the compressor, says the repairman. On all more or less modern and common models, they are practically interchangeable. "For the client, there will be nuances only in terms of noise and, perhaps, energy consumption," says the interlocutor of MK. - And the master most often has to mess with bending or building up tubes, adapters. On advanced models, there is also a different control system, that is, not everything fits like this "without looking". But among spare and used units, you can almost always pick up something.
Those compressors that are available with a delivery time of 1-2 days in Moscow cost, according to specialized marketplaces, from 7 to 40 thousand rubles, depending on the model. It may be necessary to select a "non-native" unit if the refrigerator was released more than 10 years ago.
With heat exchangers and tubes for the coolant, the situation is similar - but there are two important nuances, says Igor Babich. First: tubes "per meter" of all common diameters and the necessary fittings and adapters are widely available. And the bending tool is at all master-refrigerators. Secondly: the heat exchanger, if we are talking about a minor leak, can be soldered. But this only makes sense for specific units where replacement is not possible or too expensive.
"Now for the control unit," the engineer continues. - If you have a simple model with a mechanical circuit, without "brains", then there are no problems at all: there are ordinary rheostats, resistances, it changes without question. There will be an ambush if the refrigerator is with an electronic control unit: here you either need to find the same microcircuit, and this is a matter of chance, or you already have a repair circuit on a different element base. They are for some models, but not for all. Therefore, this scheme is just the thinnest place: because of it, the entire refrigerator can go to the trash.
True, if the owner really does not want to part with the device, some masters undertake to replace the electronic circuit with "mechanics". At least temporarily. Result: the sophisticated unit loses its service functions and turns into ZIL, but it still works!
- I know, one colleague so amputated the control unit on an expensive German model, - says Babich. - But it was a temporary scheme until a new board arrives. And for about two months, the hostess inside the refrigerator turned on the toggle switch every day, which started the fan. Usually it starts on a timer, and the timer is dead, and without a fan, the refrigeration compartment does not work.
It is much easier to replace limit switches, internal lighting and other components that are approximately the same on all refrigerators. And with what, according to the interlocutor of MK, there is no problem at all - this is with plastic: "skirts" on the body, shelf covers, boxes for vegetables ... They also went up in price, but since they do not affect the operation of the refrigerator, customers often postpone replacement until better times. It's okay that the refrigerator eventually begins to look like a cadaver - the main thing is that it works.