The Foreign Ministry spoke about the creation of an international tribunal for war crimes in Kyiv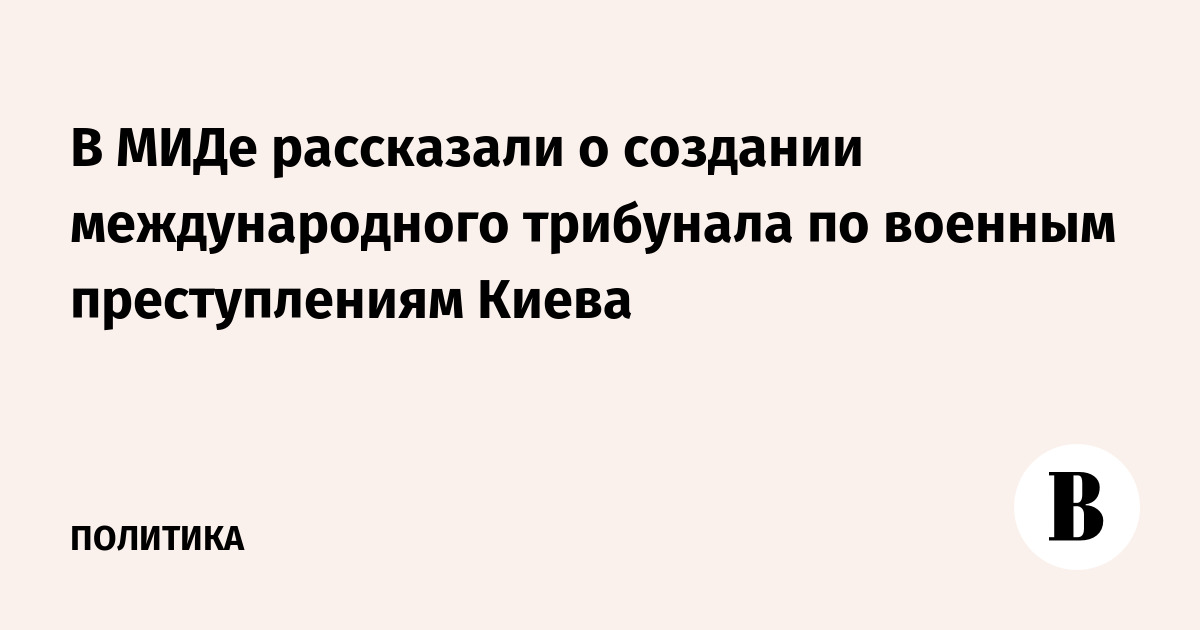 In Russia, they are now actively discussing the creation of an international tribunal for war crimes in Kyiv; the initiative will be implemented after the development of a general formula for holding a tribunal. About this in an interview with Izvestia reported Ambassador-at-Large of the Ministry of Foreign Affairs for the crimes of the Kyiv regime Rodion Miroshnik.
"There will definitely be a tribunal, and the authorities of the Ukrainian regime will definitely bear responsibility for everything - as will the commanders who give criminal orders, and the executors of these orders. The question is in what legal form this will be implemented," he said.
In the summer of 2022, Chairman of the Investigative Committee (IC) of Russia Alexander Bastrykin spoke with a proposal to create a tribunal for the crimes of the Kyiv authorities in the Donbass and Ukraine. He proposed to involve Russia's allies and like-minded people in its creation, in particular BRICS, the CIS and the SCO. At the beginning of June this year, Vice Speaker of the Federation Council Konstantin Kosachev told on the preparation by senators of proposals for the creation of an international tribunal for Ukraine.
On November 30, 2022, the head of the European Commission, Ursula von der Leyen, took the initiative to create an international anti-Russian tribunal for Ukraine under the auspices of the UN. In December, Russian Presidential Press Secretary Dmitry Peskov statedthat Moscow considers the creation of tribunals to investigate Russia's actions in Ukraine, which the West is talking about launching, illegitimate. Then he commented message The French Foreign Ministry plans to create such a tribunal against the Russian Federation together with Kiev and European countries.