The DPRK called the words of the South Korean president about relations with the Russian Federation "ignorance"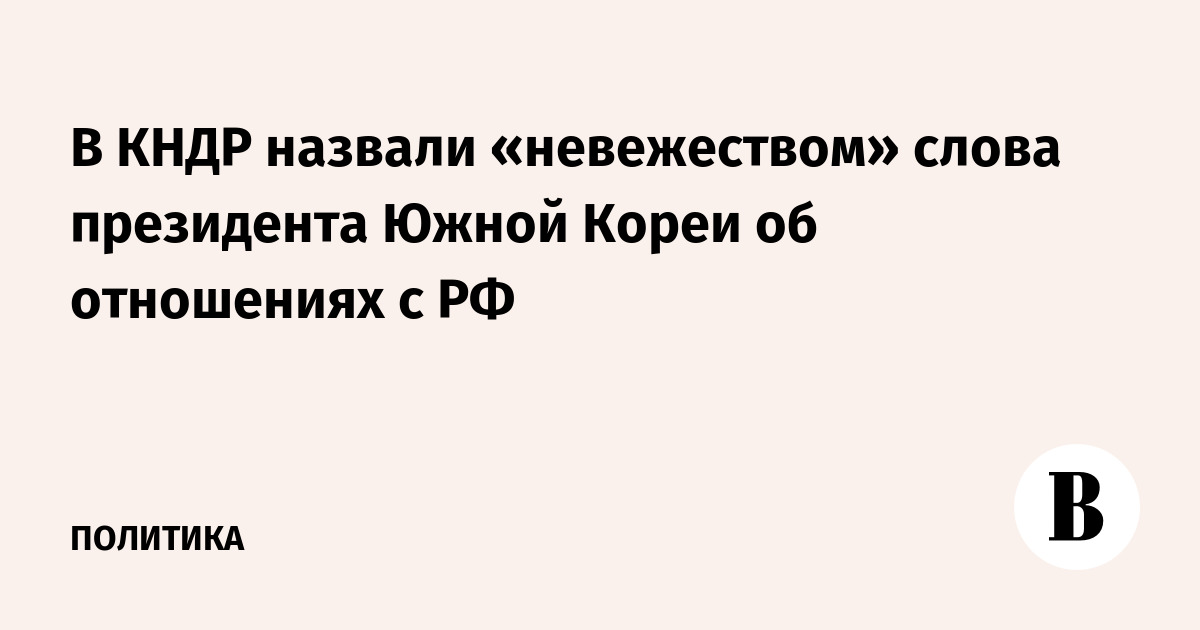 The words of South Korean President Yoon Seok-yeol about bilateral relations between Russia and the DPRK in North Korea are perceived as an act of "political ignorance" transmits Korean Central News Agency (KCNA).
"The reality of political ignorance has already been fully revealed, which is causing an international scandal, a diplomatic disaster inside and outside the country," the statement said.
The DPRK recalled that "the development of friendship and cooperation between states is the natural right of a sovereign state and the basis of peace and stability in the region and the world."
On September 21, the President of South Korea, speaking at the high-level segment of the 78th session of the UN General Assembly, statedthat if Russia helped North Korea expand its weapons programs in exchange for help with a special operation, it would be a "direct provocation." In this case, Seoul and its allies will not remain idle.
After this, Deputy Minister of Foreign Affairs of Russia Andrei Rudenko reported Ambassador Extraordinary and Plenipotentiary of South Korea Lee Do Hoon that Yun Seok Yeol's words harm relations between Seoul and Moscow. The ambassador, in turn, promised to "immediately" inform Seoul of Russia's position on this issue, the Foreign Ministry clarified.
The official visit of North Korean leader Kim Jong-un to Russia lasted from September 12 to 17. The head of the DPRK held talks with Russian President Vladimir Putin, Russian Defense Minister Sergei Shoigu, Primorye Governor Oleg Kozhemyako and other Russian politicians. Following the visit, the Pyongyang Central News Agency reported that Kim Jong-un had further deepened friendly relations with Putin, the Russian government and the people.