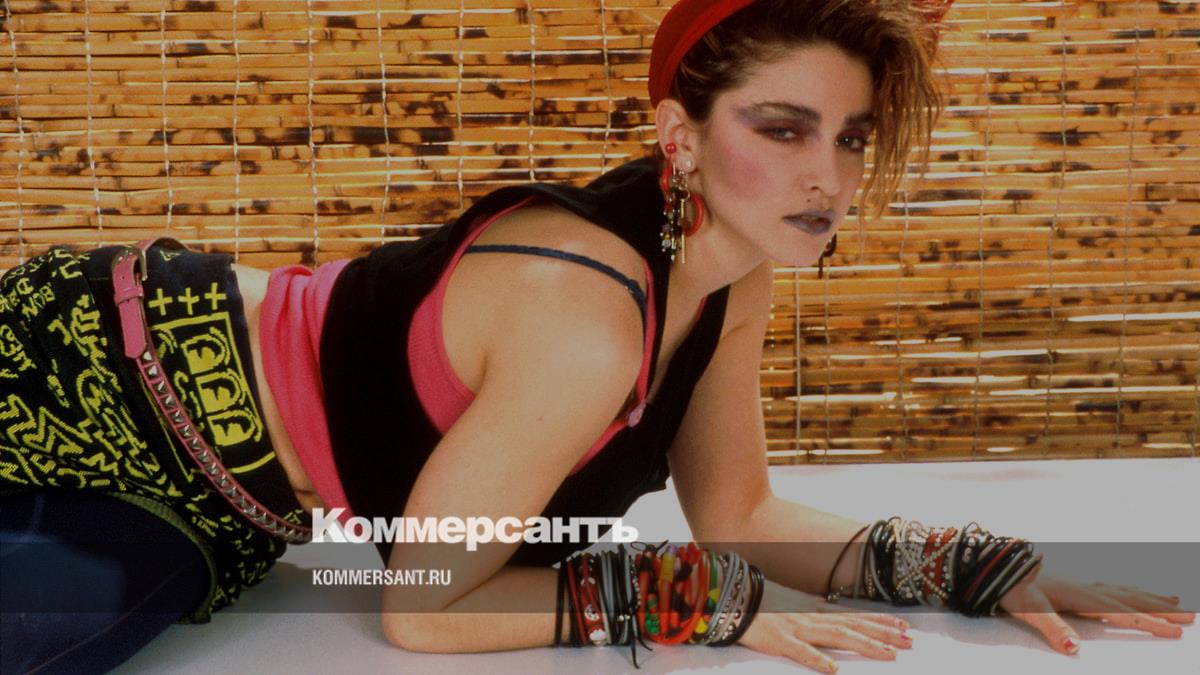 "Kommersant Style" is about how the decade of bright colors, dramatic eye shadow and fluffy eyebrows is becoming fashionable again.
Marty McFly, Madonna, MTV, Die Hard, Dirty Dancing, Overboard - the 80s were truly an era that influenced culture and fashion, the list of iconic paintings and events goes on. In fashion are shoulder pads, short skirts, bouffants, bright makeup, which was worn not only by the heroes of films and video clips, but also by people on the streets. "Fashion is cyclical," says independent stylist Lada Arzumanova, "after a certain period of time, a trend, silhouette, style returns. Designers of large houses always work with the archives of the fashion house - this not only helps to preserve the brand's DNA, but also to be inspired by past collections." Today, this time has again come to the fore, and its signs can be seen everywhere. Is the makeup of those years appropriate today and how can it be adapted and fit into the Internet era?
Bright blush
Blush was the hallmark of those years; The principle of application is the more, the better. However, in weather that repeats this trend, choose moderation. Makeup artist Denis Kartashev advises: "The juicy cyclamen blush from the 80s is back in trend today, blush is designed to refresh women's faces, but in everyday life you should be careful with them (this is not a photo on social networks), especially in autumn and winter, when blush can appear natural reasons."
Blue eye shadow
Shine, mother-of-pearl, bright, bold colors were an integral part of the images of those years. Blue eyeshadow dominates and is a symbol of the 80s (even Justin Hoffman from the comedy Tootsie wears it). Today, it is better to go for such experiments on the occasion of a theme party or a New Year's corporate event, but in everyday life it is better to minimize the brilliance of the 80s, the expert advises.
Bright lips
The pink fuchsia of those years is not the classic red lipstick of the 1940s, which never goes out of style: however, its shades are with us again today. "In the 80s, lips competed with eyes in their pearlescent appearance, and this fit perfectly into the fashion of that time. Today, metallic pearlescent fuchsia on the lips is still closer to an anti-trend," says Denis Kartashev. Nowadays, textures on lips of any color should be comfortable, creamy soft, matte or with a wet sheen - comfort is important, color is no longer so important.
Natural eyebrows
Bushy eyebrows and their symbol Brooke Shields were very popular in the 80s. "Now is the time for a variety of eyebrows, my advice is to better enjoy the naturalness of the 80s or the classics of the 90s, rather than the Angry Birds-style eyebrows drawn with a ruler," says Denis Kartashev. To make your eyebrows look like those years, you can use an eyelash primer for a thickening effect and apply a special mascara on top.