In the coming months, a directorate for the Bolshoi and Mariinsky Theaters may be created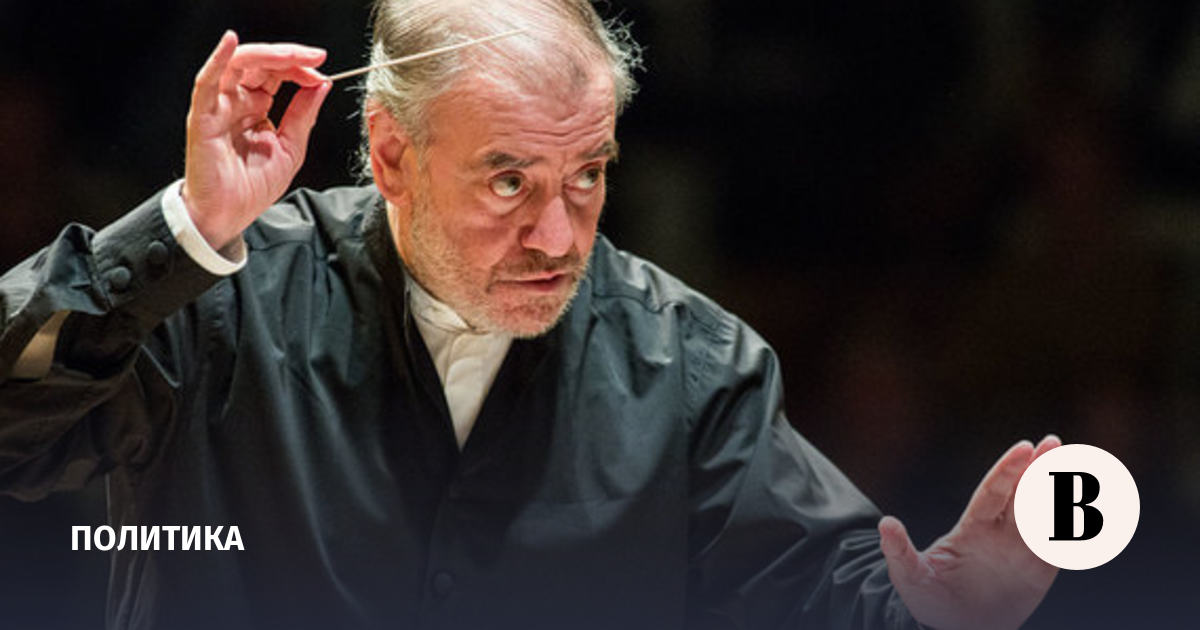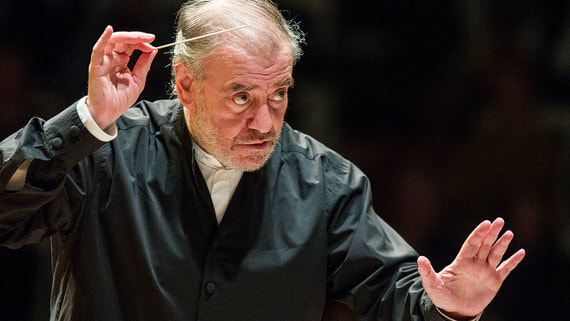 By the beginning of 2024, a joint directorate of the Bolshoi and Mariinsky theaters may be created. A possible director is Valery Gergiev, director and artistic director of the Mariinsky Theater. This was reported by two Vedomosti sources familiar with the details of the idea's development. One of them recalled that President Vladimir Putin expressed it in 2022 and it must be implemented. Another notes that there is political will to create a directorate.
On March 25, 2022, Putin, at an online meeting with the winners of the Presidential Prize for young cultural figures, talking with the soloist of the Mariinsky Theater Orchestra Sofia Kiprskaya, said that the Mariinsky Theater's main competitor within the country is the Bolshoi Theater, "it's good that we have the opportunity compare our leading, best, world-class teams." Then the president recalled that at one time in Russia there was a directorate of imperial theaters, "which made it possible, firstly, to take care of the best teams in an appropriate way, but also to develop them - if not in the same way, then by providing them with support in such a way that they complemented each other in the best possible way."
Putin turned to Gergiev, who is also a member of the Presidential Council for Culture, and recalled that they had already spoken before about the general directorate. The conductor supported the idea. He said "that both the Bolshoi and the Mariinsky [театры] represent one of the most powerful musical or musical theater traditions on earth." Gergiev said that Italian, French and German operas are performed in Russia, but there is a repertoire from Glinka to Rodion Shchedrin, "to whom we are absolutely indebted," and young singers and dancers fill the ranks of both theaters.
Who is Valery Gergiev
Gergiev is 70 years old. In 1988, he was elected musical director of the Mariinsky Theater, and in 1996, its artistic director and director of the theater.
From 1995 to 2008 he served as chief conductor of the Rotterdam Philharmonic Orchestra, and from 2007 to 2015 of the London Symphony Orchestra. In 2015–2022 Gergiev led the Munich Philharmonic Orchestra from 2018 to 2022. – Orchestra of the Verbier Music Festival.
He was Vladimir Putin's confidant in the 2012 and 2018 elections. In 2014, he signed a letter addressed to him in support of the annexation of Crimea.
In February 2022, Carnegie Hall in New York and the Vienna Philharmonic Orchestra announced the termination of cooperation with Gergiev. In March 2022, Gergiev was removed from his post as chief conductor of the Munich Philharmonic Orchestra.
In 2008, Gergiev gave a concert in Tskhinvali, which was destroyed after a five-day war. In 2016, he performed with the Mariinsky Theater Orchestra in Palmyra, which was liberated from militants as a result of Russia's operation in Syria.
"Perhaps the time has come to think about how to coordinate efforts. We are with [министром культуры] Olga Borisovna [Любимовой] "We have already communicated three times in the last two weeks, just thinking about how young talents would get the opportunity to sing on famous stages even faster," Gergiev said. He recalled that in the mid-1990s. discussed with then Prime Minister Viktor Chernomyrdin how "we can unite the efforts and show the care of the state." "It seems to me that this could probably have far-reaching, most fulfilling and favorable opportunities. I repeat, first of all I think about young artists, musicians, orchestras and choirs and, of course, soloists - they need support," said the conductor.
Who is Vladimir Urin
Urin is 76 years old. He headed the Bolshoi Theater in 2013, and in 2017 his contract was extended for another five years. In 2019, in an interview with TASS, Urin said that he would decide on his successor in a year and a half: "My contract expires in August 2022, by which time I will be 75, and I propose - let's decide on a candidate in a year and a half." successor." In January 2022, the government press service reported that Urin's powers as general director of the Bolshoi Theater were extended for another five years until 2027.
"At one time, Fyodor Ivanovich Chaliapin sang on Monday in St. Petersburg and on Wednesday in Moscow," Gergiev told Putin. – History knows that operas by Tchaikovsky or Rimsky-Korsakov were staged simultaneously in Moscow and St. Petersburg, and it was only a question of where the author would go first, because he had to be in both places. Thank God that we have... It's like the coat of arms of Russia, a double-headed eagle: this may be a stretch, but it seems to me that we are precisely strong because both Moscow and St. Petersburg are cultural capitals of global scale. That's pretty much what I think."
There were no official instructions regarding the creation of the directorate. In September, Putin held a meeting of the Mariinsky Theater board of trustees at the Konstantinovsky Palace in St. Petersburg. Part of the event took place closed to the media. At this part of the event, the president recalled the idea sounded earlier, Vedomosti sources said. One of the interlocutors says that they are now looking for a structure to create such a directorate. According to him, Gergiev was on tour in China, now he has returned and the discussion will take place with him.
As Vedomosti's source notes, the issue of regrouping in theater management is long overdue. And it was not to the benefit of Bolshoi General Director Vladimir Urin that in February 2022 he was among the cultural figures who spoke out against the military operation in Ukraine, says a Vedomosti source. According to one of Vedomosti's interlocutors, the choice of the person on whom they will rely in the development of the grandiose project is obvious - and this is understandable to the first person Gergiev.
Vedomosti sent a request to Putin's press secretary Dmitry Peskov.