Putin called for the creation of a new global payment system a la "Hawala"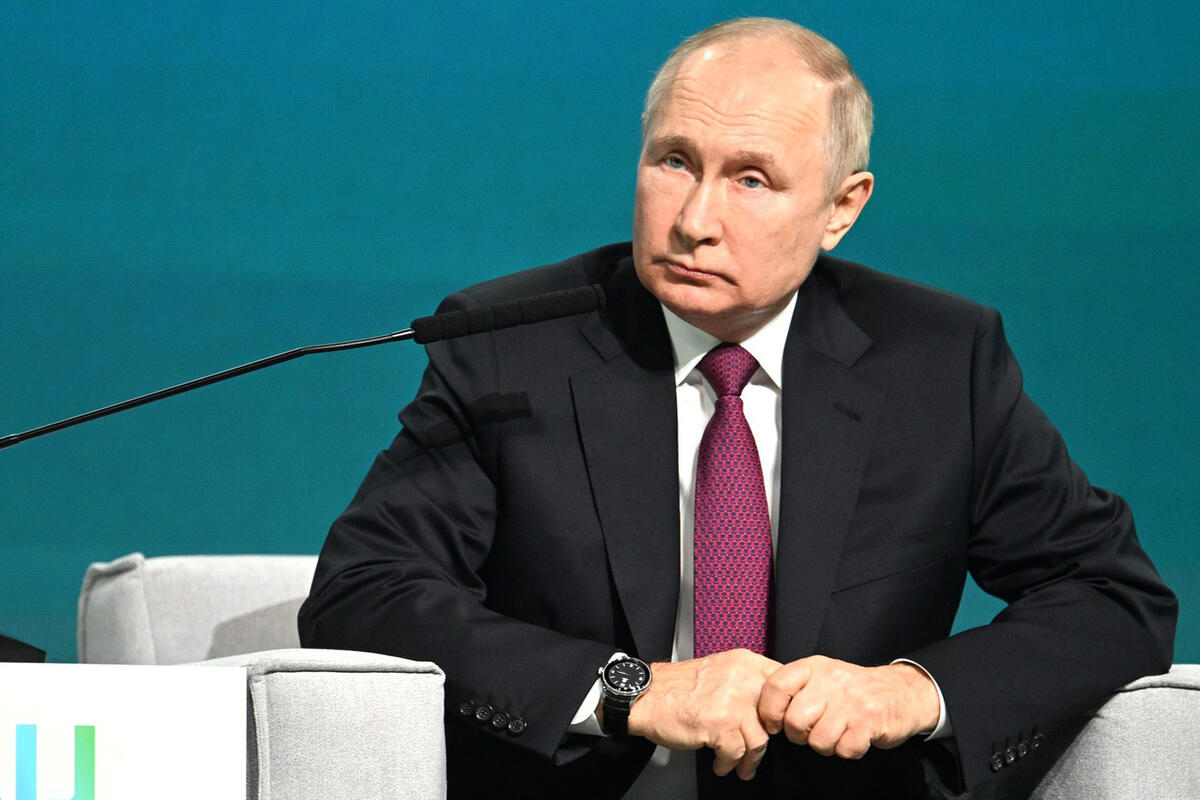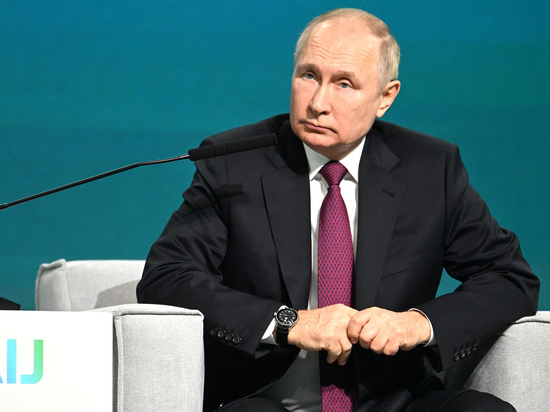 And combine modern technology with "thousand years of experience"
Vladimir Putin criticized the international settlement system at a conference on artificial intelligence. She, according to the president, is controlled by a narrow club of states and financial groups, and "no one likes this dictate." To create a new payment system, Putin called for combining advanced digital technologies and thousands of years of human experience. In particular, the Hawala system, known in Hindustan since the 8th century.
Two weeks ago, Vladimir Putin watched open-brain surgery, and on Thursday he went to Journey into the World of Artificial Intelligence, the title of an international conference held at the World Trade Center in Moscow. Although the president does not use computers or smartphones, he has long shown an interest in digital technologies. Knowledgeable people a few years ago managed to convince the GDP that the future belongs to them. If in other areas Russia is unlikely to overtake and even surpass its main competitors, then in the field of artificial intelligence it can do it. "Whoever becomes a leader in this area will be the ruler of the world," Putin said back in 2017.
For five years, certain steps have already been taken towards achieving the cherished goal. And in some areas, Russia is confidently ahead of other countries. So, in the field of digitalization of public services, our country is among the top ten. Moreover, its closest competitors are not Germany and France at all, but South Korea, Brazil and Saudi Arabia. In total, according to Putin, 198 states participated in the measurements.
In the banking system today, every sixth ruble is earned using artificial intelligence. And in medicine, it allows you to make more accurate and early diagnoses, reducing the cost of expensive operations and the length of hospitalization of patients. "The potential for further development is colossal," Putin stressed. According to calculations, the introduction of artificial intelligence will increase the efficiency of individual industries by 20-30% over the next ten years.
GDP reported that the foundation for the rapid development of new technologies has already been created. Now you can proceed to the second stage - mass implementation. "Artificial intelligence should cover all industries and management systems," he said. How quickly and successfully the implementation will take place will be shown to the president by the "intellectual maturity index". His measurements will become an additional criterion for evaluating the work of governors and heads of federal departments. True, for starters, everyone needs to "put things in order in their own household." "If you digitize chaos, you get digital chaos," VVP warned.
Putin proposes to achieve a breakthrough in the non-state sector through tax incentives for businesses and additional requirements for recipients of budget subsidies. "From January 1, 2023, when calculating income tax, an amount that is 1.5 times higher than the company's actual expenses for the acquisition of Russian (digital) developments will not be taken into account," he said. The GDPR promised to push Parliament to pass a law on providing access to anonymized data, which passed the first reading in 2021. And he instructed the government to support the development of sovereign cloud technologies. "Storing data on a domestic platform should be more reliable and safer than in your computer and on paper," the president said.
However, his proposals for reforming the international settlement system sounded most fresh and intriguing. To do this, according to Putin, it is necessary to combine advanced technologies and thousands of years of human experience. "Specialists are familiar with the Hawala system, which for many hundreds of years, long before the emergence of the Western banking system, performed and still continues to perform the functions of international settlements," VVP gave an example, explaining how such transactions work. The sender gives money to a broker in his country, and the recipient also receives it from a broker in another country. In this case, brokers settle among themselves "according to the clearing scheme". Putin believes that on the basis of technology, digital currencies and distribution registries, it is possible to create a new system of international payments (obviously similar to Hawala, otherwise why cite it as an example). This system, in his opinion, will be "much more convenient, but at the same time completely safe for participants," as well as "independent of banks and interference from third countries." "No one likes the dictates of monopolists," VVP is sure.
The interest in Khawala is understandable in principle - with its help, Iran is believed to bypass Western sanctions. But there is another side to the coin: the tool can be used for money laundering and tax evasion, experts warn.
Newspaper headline:
Following the example of "Hawala"