Poland intends to close the border for Russian and Belarusian trucks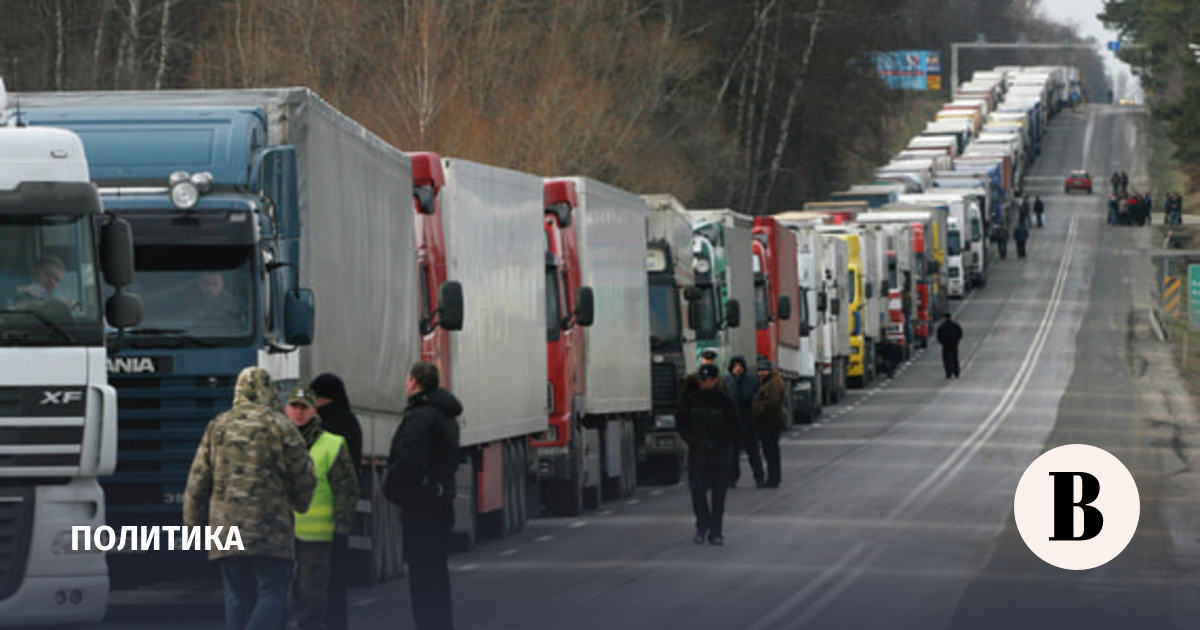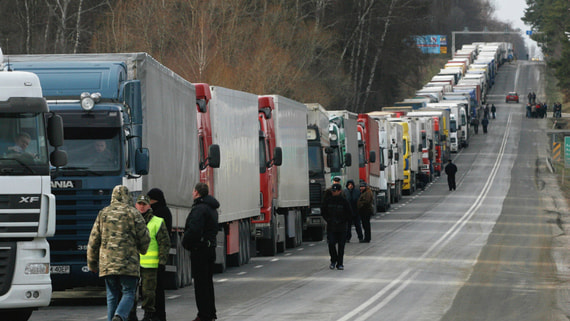 Poland plans to close the passage through its border for Russian and Belarusian trucks. About it informs TASS with reference to the draft resolution of the Polish government.
"Until further notice, freight traffic across the border with the Republic of Belarus for trucks, tractors, trailers, including semi-trailers and road trains registered in the territory of the Republic of Belarus or the Russian Federation, is suspended," reads a document prepared by the Ministry of Internal Affairs of the country and the administration.
Earlier, the Russian authorities proposed to ban Polish trucks from passing through the territory of Russia. May 23, Chairman of the State Duma Vyacheslav Volodin informedthat the deputies unanimously voted for a ban on the passage of Polish trucks. Parliamentarians also want to ban carriers from Poland from refueling at Russian gas stations at local prices, setting the cost of fuel for them at the level of prices of the European Union (EU).
"As a result of the decision, the Poles will lose about 8.5 billion euros of income received at the expense of Russia. The leadership of Poland must answer for the demolition of monuments to our soldiers and officers, for the Russophobic policy, starting with explaining their actions to more than 20,000 drivers who, because of their actions, will lose their jobs, and about 2,000 Polish transport companies will go bankrupt," wrote Volodin.
Governor of the Kaliningrad Region Anton Alikhanov informedthat the ban on the work of Polish transport companies in Russia will not affect the Kaliningrad region. "Given our geography, the ban on the work of Polish transport companies will not apply to the region," he said. Alikhanov added that this issue has already been worked out with the Russian Foreign Ministry and the Russian Ministry of Transport. According to the head of the region, Polish carriers make up 15-18% of all foreign companies that deliver goods to the Kaliningrad region.
Earlier, the Russian authorities have repeatedly called Poland's policy towards Russia a manifestation of Russophobia. On May 10, Russian presidential spokesman Dmitry Peskov said that Poland's actions "border on insanity." Thus, he commented on the idea of ​​Warsaw to abandon the traditional name of Kaliningrad and use the name "Krulewiec" instead, as well as the disruption of the wreath-laying ceremony by Russian diplomats in Warsaw on 9 May.