Musk's Neuralink receives approval to test human brain chips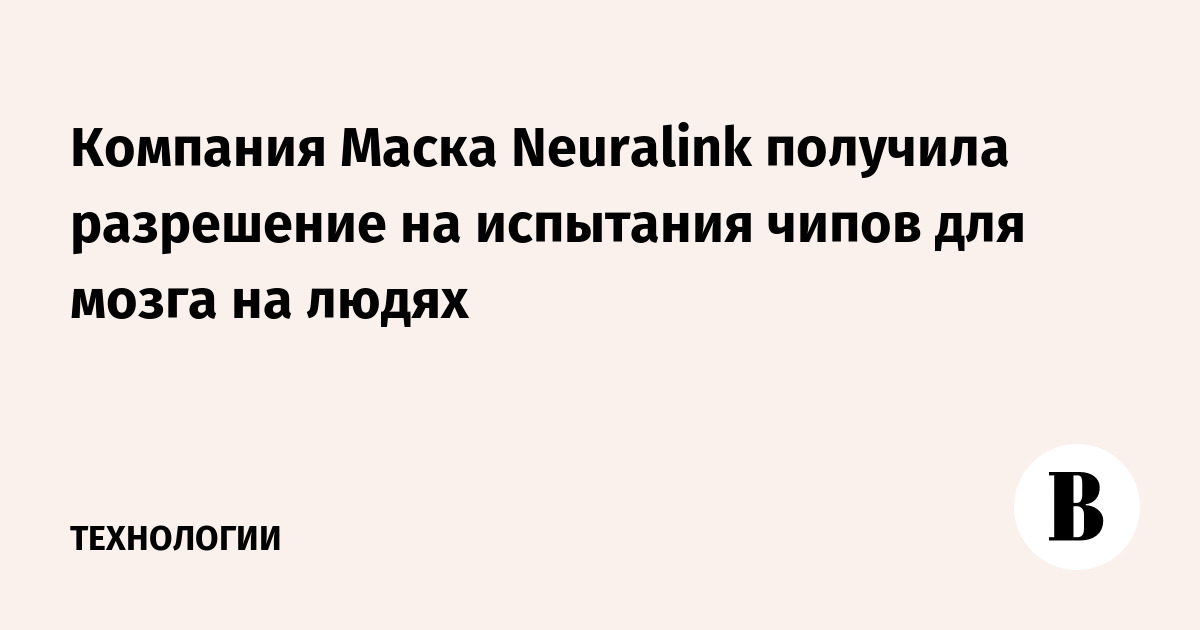 The neurotech company Neuralink, which is owned by SpaceX founder and Twitter owner Elon Musk and produces brain chips, has received approval from the U.S. Food and Drug Administration (FDA) for human trials. Neuralink announced this on Twitter.
"We are pleased to announce that we have received FDA clearance to launch our first human clinical trial," the statement said.
The company emphasized that this technology can help many people. The recruitment for the test is not yet open, Neuralink added.
In December Musk informedthat his company plans to implant the first person with a chip in six months, which will allow him to use a computer and phone without the help of hands. Musk then noted that the purpose of this device is to help people who have suffered from the consequences of a stroke. Thanks to the device, they will be able to communicate by expressing their thoughts through a computer.
The technology startup Neuralink was created in 2016. For a long time, it remained Musk's most secret business. The Wall Street Journal first learned about its existence in 2017. There were practically no details until 2019, when Musk showed a photograph of a rat with a brain implant. Later, in August 2020, Musk demonstrated live a pig named Gertrude with an implant. They put her on a treadmill, and a computer tracked the position of her legs, reading neural signals, and could recognize when she sniffed for a treat.