Milan week was marked by debuts – Kommersant FM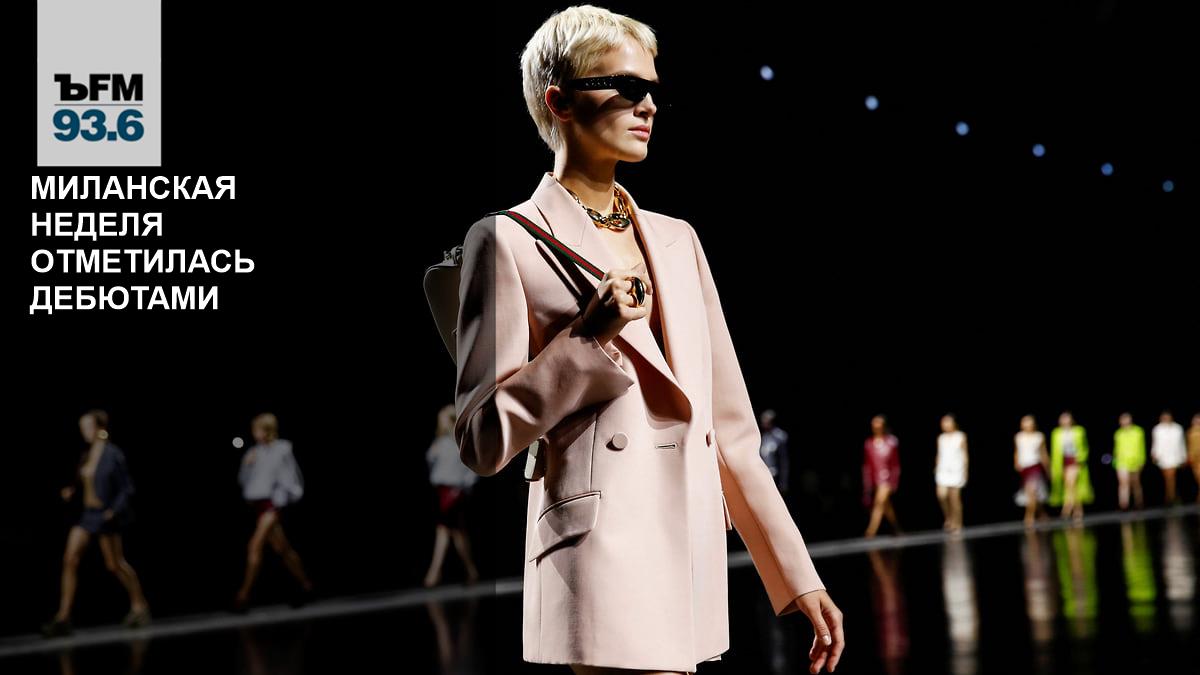 Fashion Week has ended in Milan. Over the past week, Prada, Gucci, Bottega Venetta, Tod's, Fendi, Roberto Cavalli, Salvatore Ferragamo and other fashion houses presented their spring-summer 2024 collections. In Milan, Sabato de Sarno presented his first collection as creative director of Gucci. He took office in January 2023.
Whose shows were the most memorable? And what's trending now? Kommersant FM asked Fashion Factory brand director Anna Dubrovina to sum up the results of Milan Fashion Week:
"It is becoming increasingly difficult to identify any special trends following the results of Fashion Week. There are brands that came up with very cool, worthy collections - first of all, Prada, the wonderful collection of Bottega Veneta, a very strong line from Jil Sander, a calm, but at the same time much less safe and silhouette collection of Loro Piana, which was presented in a presentation format .
But the biggest, most anticipated event was the debut collection of the new designer of the Gucci house. Again, judging by the consolidated opinion of both fashion editors and the fashion crowd, the collection is, let's say, safe. It's not a failure, but it's not something that will make everyone understand that they were present at the birth of something new and completely unique for the brand. On the other hand, the designer's task was to overcome the $15 billion revenue mark."
Another Milan Fashion Week debut is the Tom Ford collection. Peter Hawkings served as creative director. Editorial Director of Blueprint, Alexander Perepelkin, notes that this display can return customer interest in the brand:
"The main result of Fashion Week is a large series of debuts. For example, Peter Hawkins as creative director of Tom Ford after Tom Ford sold his own brand and the debut of Sabato de Sarno as creative director of the Gucci house. If Peter Hawkins' debut, in my opinion, can be called quite successful, because 25 years of working hand in hand with Tom Ford showed that he had learned the DNA of the fashion house by heart. Despite the fact that it will not seem mega-current to everyone, the collection is perfectly tailored.
Loyal customers, in fact, Tom Ford, I am sure, will happily return to the stores. There was a lot of talk ahead of the debut of Gucci's new creative director. We were promised that we would fall in love with Gucci again, that it would be a revolution. And this, of course, did not happen. The collection is not bad, but quite commercial."
The next fashion week has already started in Paris. From September 25 to October 3, collections will be presented by Dior, House of Balmain, Balenciaga, Valentino and other fashion houses.
---
Everything is clear with us - Telegram channel "Kommersant FM".