In Sevastopol, after the air defense system was activated, rocket debris fell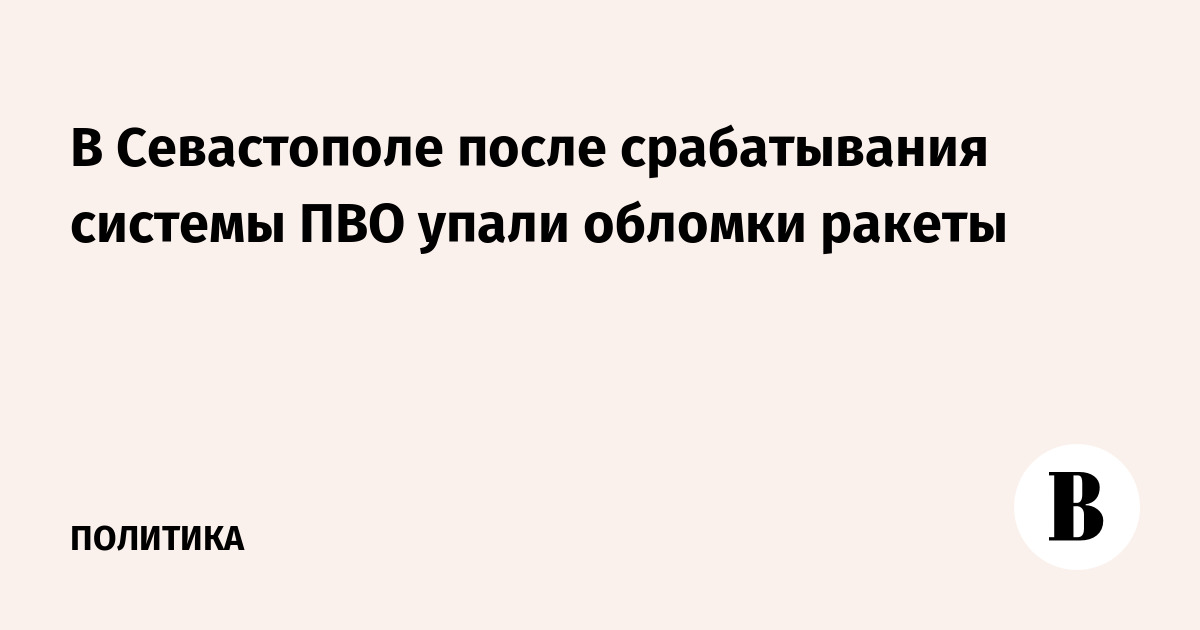 In Sevastopol, the air defense system (air defense) was activated, rocket debris fell in the area of ​​​​Sukharnaya Balka, reported city ​​governor Mikhail Razvozhaev.
"According to preliminary information, air defense worked in Sevastopol. Rocket debris fell near the pier in the Sukharnaya Balka area," he wrote in his Telegram channel, adding that special services went to the scene.
On September 22, the Ukrainian army launched an attack on Sevastopol. The Ministry of Defense reported that air defense systems shot down five missiles. As a result of the attack, the historical headquarters building of the Black Sea Fleet was damaged and a fire broke out there. Initially, the ministry reported one dead soldier, but then clarified that he was still listed as missing. Razvozhaev warned that part of the downed missile would be destroyed at the test site in the Kara-Koba area.
The former commander of the Black Sea Fleet, Admiral Vladimir Komoyedov, called for a response to the attack of the Armed Forces of Ukraine and to strike at the "decision-making centers" in Kyiv, including the General Staff, the Ministry of Defense and the Administration of the President of Ukraine.
In Crimea and Sevastopol, the "yellow" (high) level of terrorist threat is in effect indefinitely. In addition, from October 19, 2022, by decree of Russian President Vladimir Putin, an average level of response was established in the regions.