"I will dig a dugout", "I will stand in line for you": the most unusual announcements are named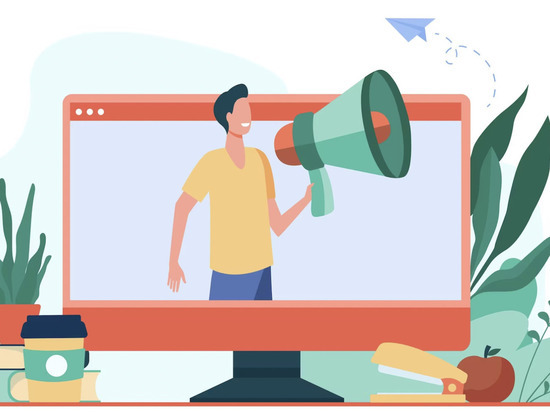 "There are several options for checking what is published"
The other day, an announcement appeared in one of the Novosibirsk public pages, which amused the residents of the city. A certain citizen, either in all seriousness, or as a joke, put up for sale for 1 million rubles the "last package" from McDonald's that had sunk into oblivion. And he added in the announcement that he would not mind exchanging the package for a BMW or Mercedes ...
What other strange ads are published on the relevant sites, as well as how they are filtered, "MK" learned from experts in this field.
"For a million rubles, you can fly to Thailand and bring a full suitcase of such packages!" - the inhabitants of Novosibirsk had fun, discussing this announcement. Everyone remembers how, after information about the closure of McDonald's appeared, his fans rushed to sell who and who to buy "the latest Big Macs, cups, packages," etc. But everything seemed to be sold out and the hype subsided. And then the "last package" surfaced again ... And one of the residents of Novosibirsk attached a sample of a similar ad that she found on the Web: a friend offered a "rare miracle cow", that is, candy, for one million rubles.
We talked about strange ads and their filtering system with marketer Alexei Malinovsky.
- What can you remember from funny ads?
- There are a lot of funny things. For example, the resale of unwanted gifts after gender holidays, or the "Friend, drinking buddy for an hour" service (1,500 rubles). Of the current ones, they propose to "dig a dugout", "build a bunker" in case of expanding the NWO zone. Just recently, ads appeared "A friend in Krasnoyarsk (Moscow, etc.). That is, those who know this or that city "like the back of their hand" offer their help. They ask from 1500 rubles. up to 2500 rub. for the performance of some minor services for the guests of the city.
... It turned out that there are entire communities on social networks, for example, "cool ads". "I'm a pokemonologist. I'll reveal your spiritual pokemon!" bastard "(at a price of 9999 rubles). "I will give the cat into evil hands for experiments." There are services "Queue Waiter" (stand in line for you), 200 rubles per hour of "standing" ("Pensioners - discount") and " Attentive listener" ("You pay as much as you think possible"). Sometimes wives / husbands want to either make fun of their "half" or take revenge for something, and then in the section "Ferrets and other animals" a photo of the husband appears, who "sold" for 100 rubles.
– How is filtering, moderation of ads carried out? I ask Alexei Malinovsky. - After all, even crazy people can publish something ...
- The site itself filters quite strongly, for some keywords. There are several verification options. For example, a certain algorithm is checked when you create something. They look at how relevant the ad is being created by category. If the meaning of what is being created, plus the photo, does not match what is indicated in the title, description and is suitable for some other category, then this is rejected and a recommendation is made to place it in another place. Ad after some time can be blocked.
Very heavily moderated now is what concerns the SVO. For example, if these are some things, equipment for military personnel, then the moderators are watching so that prices are not underestimated, so that there is no speculation in this area. Trying to control prices.