Biden calls for reform of the UN Security Council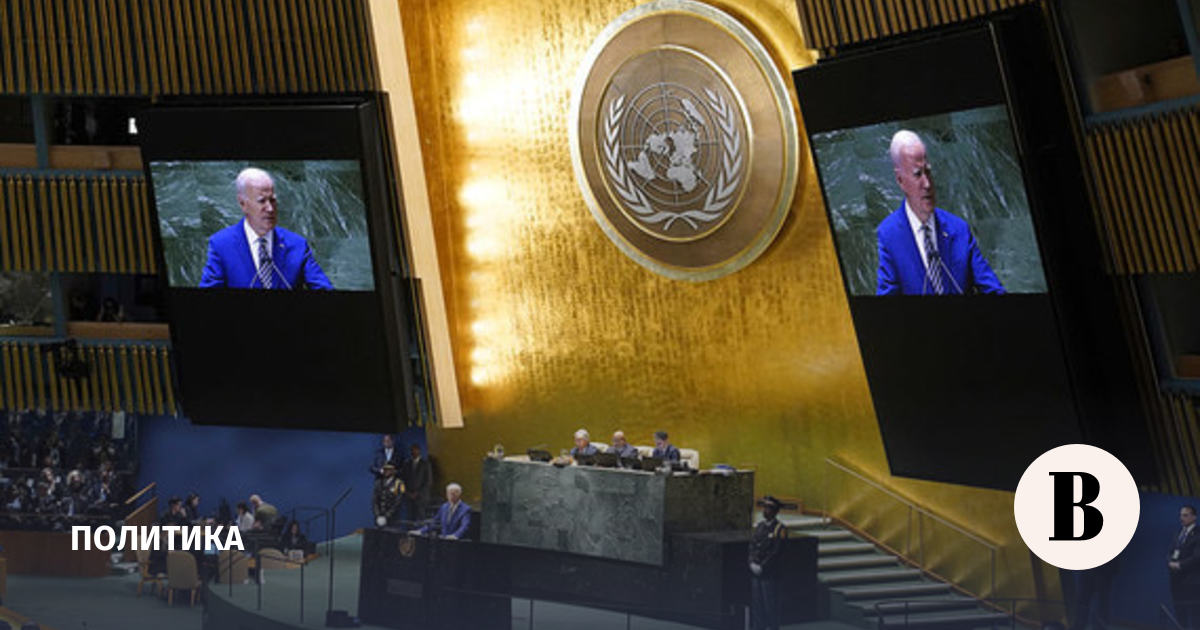 The United States considers it necessary to reform the UN Security Council, in particular, we are talking about including more members in it. This was stated by US President Joe Biden during his speech at the 78th session of the UN General Assembly, which broadcast on the organization's website.
"In my speech here last year, I announced that the United States would support expansion of the Security Council, increasing the number of permanent and non-permanent members. <...> We need more voices, more opinions," said the American leader.
He stressed that Washington will support the expansion of the Security Council and will "make progress" in its reform.
John Kirby, Coordinator for Strategic Communications at the White House National Security Council, previously told The Telegraph. reported, that during his speech at the UN General Assembly session Biden will call for a "look at the security architecture" of the Security Council and will declare the need to expand it. According to him, the United States believes that the UN Security Council should be "more inclusive and comprehensive." The newspaper notes that the US President's goal is "to counter Russia and China."
Currently, the UN Security Council has five permanent members: Russia, the USA, China, Great Britain and France. Each country has the right of veto. The organization also includes ten more non-permanent members, who are elected for a period of two years. Until 2023, Albania, Brazil, Ghana, Gabon and the UAE have this status, and until 2024 - Malta, Mozambique, Switzerland, Ecuador and Japan.