Armenia announced a meeting between Aliyev and Pashinyan on October 5 in Spain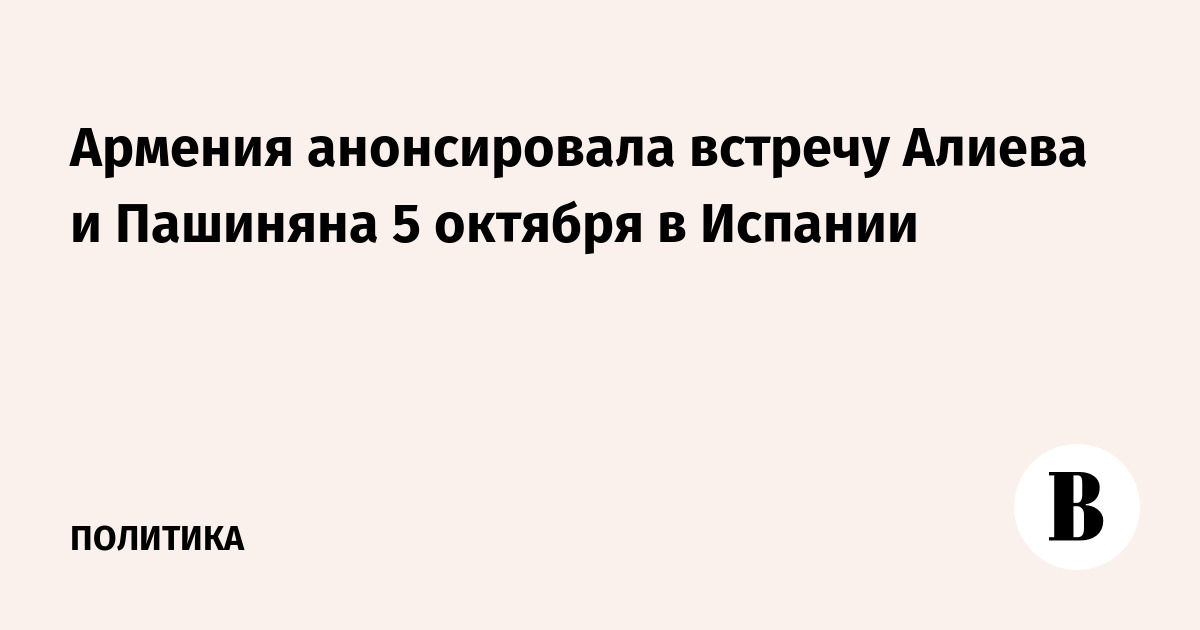 Armenian Prime Minister Nikol Pashinyan will meet with Azerbaijani President Ilham Aliyev on October 5 in Granada, Spain, before which negotiations between representatives of the two countries will take place in Brussels, the Security Council of Armenia reports.
Secretary of the Security Council of Armenia Armen Grigoryan will go to Belgium on a working visit.
"In Brussels on September 26, Grigoryan is scheduled to meet with advisers to the President of France, the Chancellor of Germany, the head of the European Council and assistant to the President of Azerbaijan Hikmet Hajiyev to prepare for the meeting of leaders in Granada on October 5," – told in the press service of the Security Council (quote from Interfax).
On September 19, Azerbaijan announced the start of "anti-terrorist measures" necessary for the "restoration of the constitutional order" in Nagorno-Karabakh. The next day, Karabakh authorities announced the conclusion of agreements on a complete ceasefire. On September 21, negotiations were held in Yevlakh between the delegation of the Armenians of Nagorno-Karabakh and representatives of the Azerbaijani authorities.
Aliyev said on September 23 that after the "anti-terrorist operation" in Karabakh have developed more favorable conditions for concluding a peace treaty between Baku and Yerevan. He noted that all the rights of the Armenian population of Karabakh - educational, cultural, religious, municipal, electoral - "will be ensured." On the same day in the vicinity of Stepanakert (Khankendi) arrived foreign military attaches to familiarize themselves with the situation and the process of disarmament of the forces of Nagorno-Karabakh.