Ukraine accused Poland of supplying low-quality chicken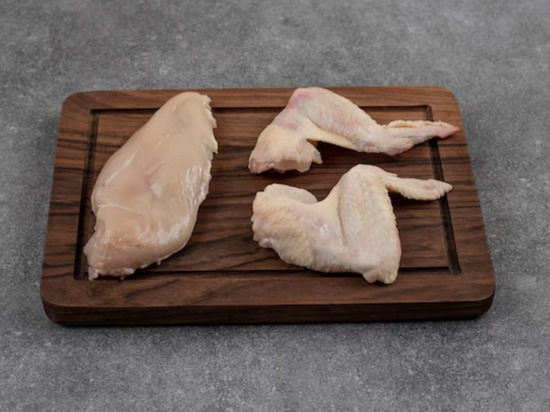 The product itself, however, from Egypt
On Friday, Odessa, Khmelnytsky, Kharkiv, Zhytomyr and a number of other departments of the State Service of Ukraine for Food Safety and Consumer Protection began to notify the people about the importation of a large batch of dangerous chicken from Poland. The alarm was received through the RASFF system. Salmonella was found in 2 out of 5 samples when testing a freshly delivered shipment.
In social networks, they immediately began to claim that the infected product was brought in deliberately. Analysts of the Vox Check project denied this rumor. The Polish company is only an intermediary between Egypt and Ukraine. The Egyptians also supply chicken meat to Latvia, Angola, Equatorial Guinea, Liberia and the Comoros. These countries are also recommended to withdraw the goods from the market as soon as possible.
Ukrainian inhabitants did not believe in the official version. They think the chicken was contaminated during the packaging process. In Poland, there are many "poultry-related" industries, which willingly accept Ukrainian citizens. For each hour worked, they are paid 18 złoty (315 rubles). For work on Saturdays and Sundays, they give 50 zlotys each (another 875 rubles each). Some believe that some of those who were not paid extra by the employer could have conceived a "grocery sabotage".