Trudeau accused the Indian government of killing an opposition leader in Canada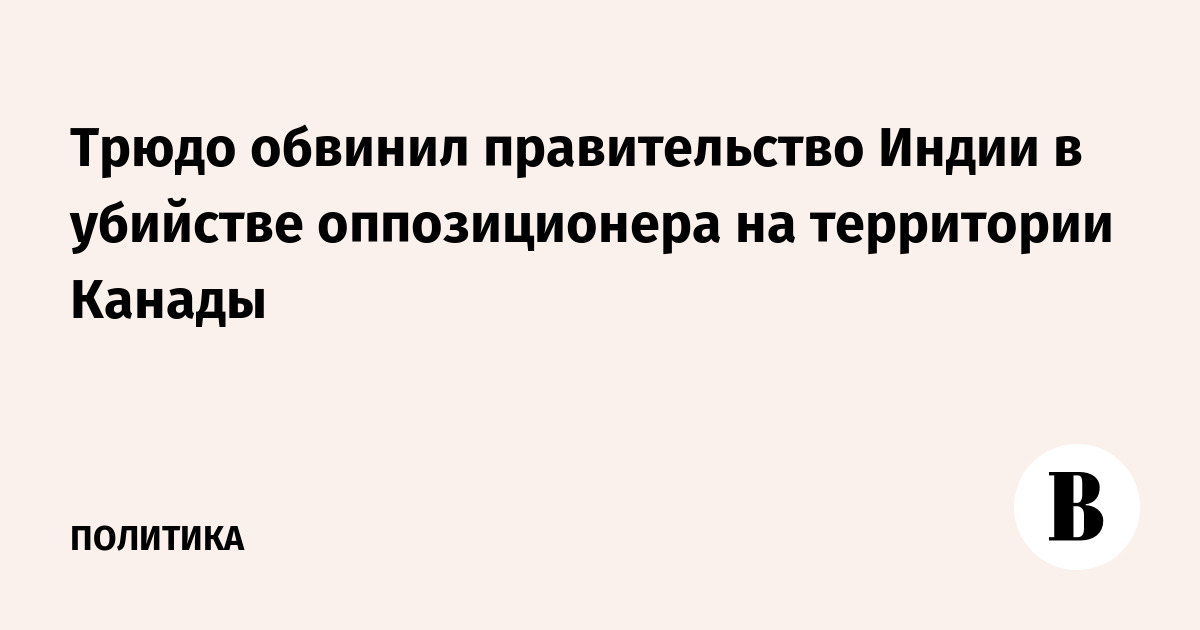 Canadian Prime Minister Justin Trudeau accused the Indian government of organizing the murder of opposition leader and Canadian citizen Hardeep Singh Nijjar on Canadian soil. transmits CBC.
"Canadian security forces were actively investigating reasonable suspicions of a potential link between agents of the Government of India and the murder of Canadian citizen Hardeep Singh Nijjar," Trudeau said.
The publication notes that Nijjar was shot dead near a Sikh temple in Surrey (British Columbia, Canada) on June 18. He advocated the independence of Khalistan, a defunct Sikh state in the Indian state of Punjab whose flag resembles that of Ukraine. The Indian government designated Nijjar a terrorist and accused him of leading a separatist group.
According to Trudeau, the murder was carried out by "agents of the Indian government"; he called the incident an "unacceptable violation" of Canadian sovereignty. He also called on India to join the investigation into the incident and cooperate with Canada until all the details of what happened are clarified.
Trudeau added that some Canadians are feeling anger and fear as a result of the incident. "We won't let this change us," the prime minister said.