The Ukrainian Armed Forces shelled the Belgorod city of Shebekino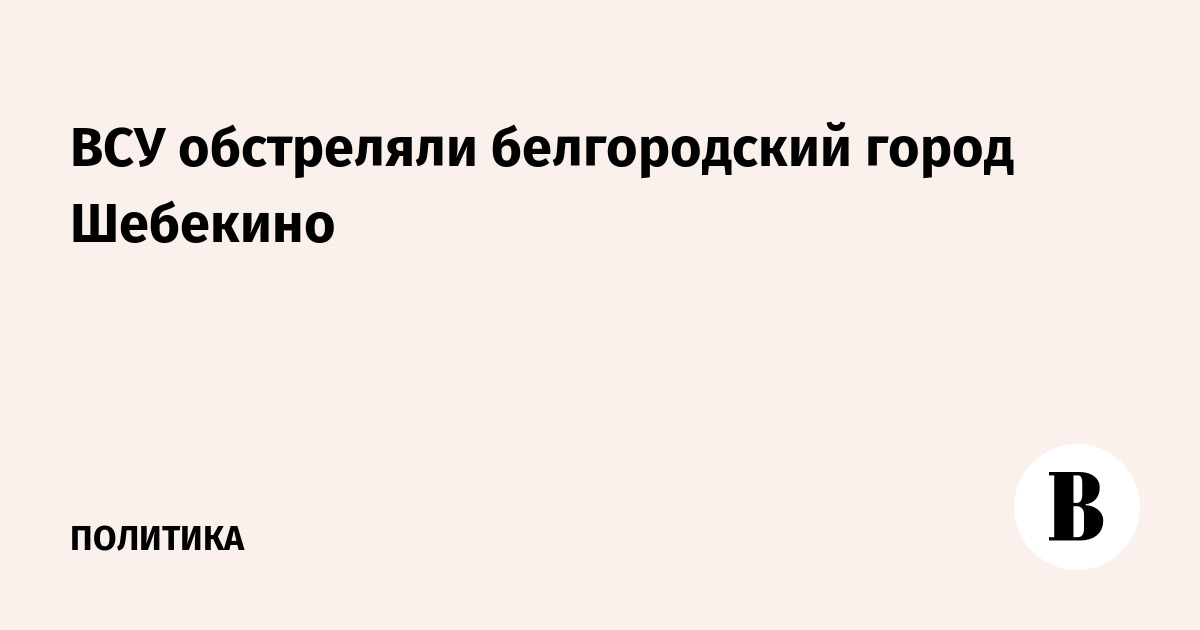 As a result of the shelling of Shebekino, Belgorod Region, a workshop at an industrial enterprise was damaged. reported Governor of the region Vyacheslav Gladkov.
"The city of Shebekino came under fire from the Ukrainian Armed Forces. There were no casualties. There is damage on the territory of the production workshop of one of the industrial enterprises: the roof is broken," he wrote on his Telegram channel.
A day earlier, the governor reported that a drone had been shot down on approach to Belgorod. Gladkov also spoke about the shelling of the Ukrainian Armed Forces in the village of Terebreno, Krasnoyaruzhsky district, as a result of which windows in a private residential building were broken, two cars were cut by shrapnel.
In addition to the Belgorod region, other border territories are also subject to shelling from Ukraine. September 17, Governor of the Kursk Region Roman Starovoyt reportedthat Ukraine attacked two populated areas in the region.
In the Bryansk region on September 21 introduced state of emergency after the shelling of the village of Chausovsky rural settlement of the Pogarsky district by a Ukrainian tank. In all three regions, the high ("yellow") level of terrorist threat remains in effect indefinitely. Since October 19, 2022, by decree of Russian President Vladimir Putin, a medium level of response has been established in the region.