"The States are definitely in the lead" – Kommersant FM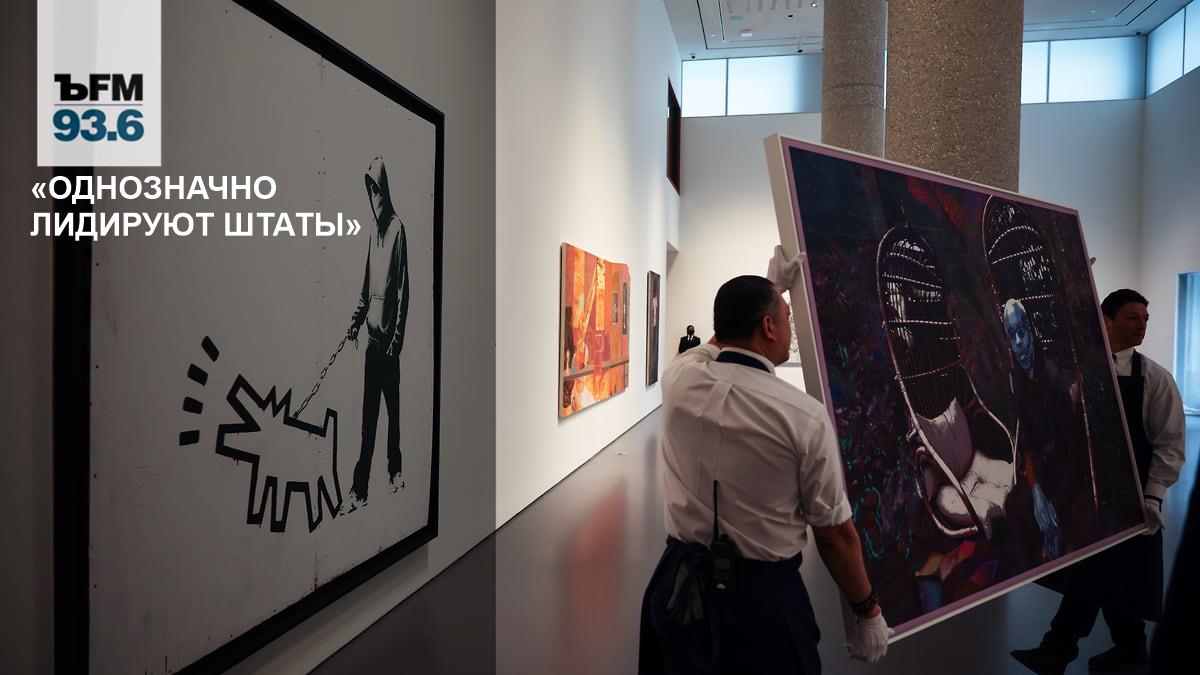 Kommersant FM columnist Dmitry Butkevich tells how much the USA, China, Great Britain and other countries earned from sales of Sovriska.
Let's talk today about the leading national markets for contemporary art. The United States is clearly in the lead here. In the 2022/23 season, the United States earned $857 million in this segment of the auction art market. At the same time, they lost 19% of the volume compared to the previous season - then it was $1 billion).
In second place is China. Here, sales in this segment amounted to $744 million. At the same time, the overall figure in the Middle Kingdom decreased by only 5% compared to the previous year. Compare with the decline of the Sovrisk market in the USA, and especially in the UK, which ranks third in the world. The British earned $376 million compared to $486 million last year - a drop of as much as 23%. But France is fourth here, albeit with a huge gap from the top three. It generates only 2% of global turnover in this segment with a total of $46.7 million.
In addition to China, the top 10 for contemporary art sales includes two more Asian countries: Japan, which is in fifth place with $40 million (-39% compared to last season), and South Korea in seventh with $21 million (-68%). Despite the slowdown this year, the Japanese and South Korean markets have seen a huge leap in contemporary art auction turnover over the past decade, adding 940% between them, clearly showing that demand for contemporary art is growing rapidly in Asia.
Between them is Germany, which has just under $40 million. Next on the list is Italy, Australia, and Poland closes the top ten countries for the sale of Sovriska. And even further Belgium, Austria, Singapore, New Zealand, the Philippines. Here, special attention should be paid to 13th place in the ranking - Singapore, which, perhaps, was the only one that broke the trend of declining sales, adding as much as 460% during the season and reaching the milestone of $9.3 million. The revival of Singapore is associated with the return of Sotheby's house to the island city-state. After a 15-year absence, Sotheby's Singapore presented works by artists from diverse backgrounds: Liu Ye, Christine Ai Tjo, Jean-Michel Basquiat, Nyoman Masriadi.