Russia accused the West of putting pressure on members of the UN Security Council when voting on Nord Stream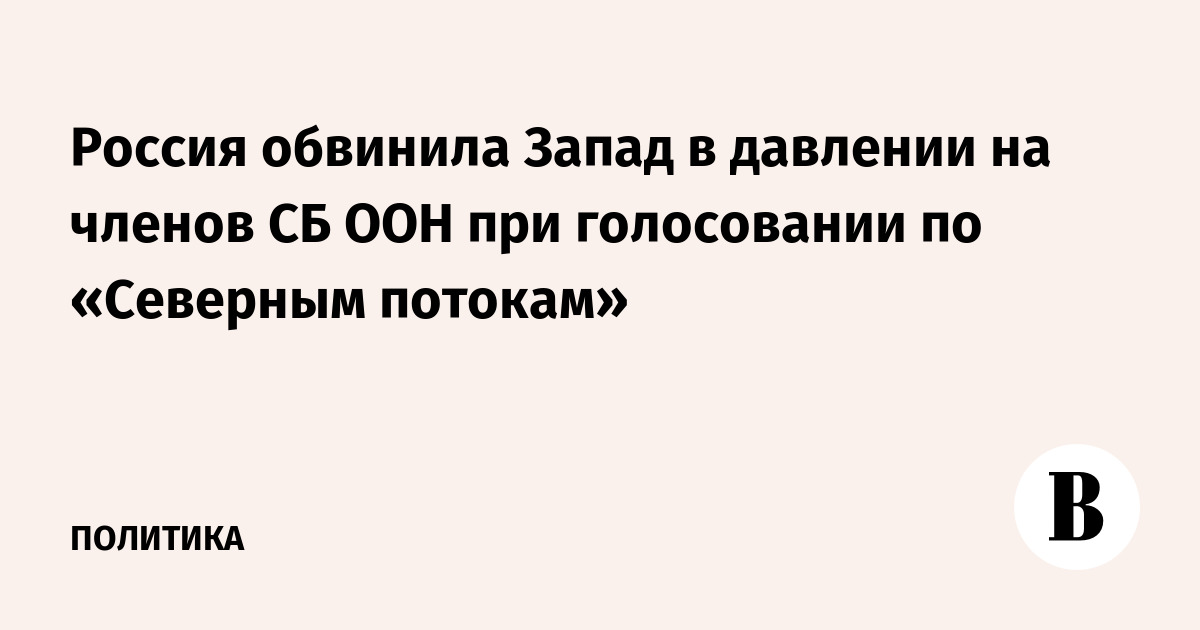 Western countries pressured other members of the UN Security Council to vote on a Russian draft resolution to set up an international commission to investigate the Nord Stream bombing. About it declared Dmitry Polyansky, First Deputy Representative to the UN, RIA Novosti.
"As always, there was strong pressure from our former Western partners. They have made it absolutely clear that they are not interested in a vote that will support the Russian position," he said.
According to the diplomat, abstaining and non-Western countries were "a little afraid" to openly support the Russian position on this issue.
Voting on the Russian draft resolution took place On March 27, the document did not receive the required number of votes. Only three countries voted "for" – Russia, China and Brazil. The rest abstained. To be adopted, the resolution must gain 9 out of 15 votes, and none of the permanent members of the Security Council should be against it.
The permanent members of the Security Council are Russia, China, Great Britain, the USA and France. Non-permanent - Albania, Brazil, Gabon, Ghana, Malta, Mozambique, United Arab Emirates, Switzerland, Ecuador, Japan.
The Nord Stream incident occurred on the night of September 26, 2022. Pressure dropped in both pipelines. Two subsequently discovered leaks were in the Exclusive Economic Zone (EEZ) of Sweden, and two more were in the Danish EEZ. Initially, Germany, Sweden and Denmark agreed to conduct a joint investigation, but this idea was later abandoned. In October 2022, Sweden announced the completion of the investigation, stating "increasing suspicions of gross sabotage", but those responsible for what happened were not named.
On March 14, Russian President Vladimir Putin said that the Russian side offered the Danish authorities to form an international group of experts and conduct a survey of the Nord Stream lines, but received an ambiguous answer. 16 March Danish Foreign Minister Lars Lökke Rasmussen informedthat Copenhagen will not give Moscow permission to participate in the Nord Stream investigation. According to him, the investigations of Denmark, Sweden and Germany can be trusted, because in these countries "the rule of law reigns."